The climate summit in Glasgow is in its final hours. But we should probably assume that it will continue in time. As it stands now, there are good prospects for it.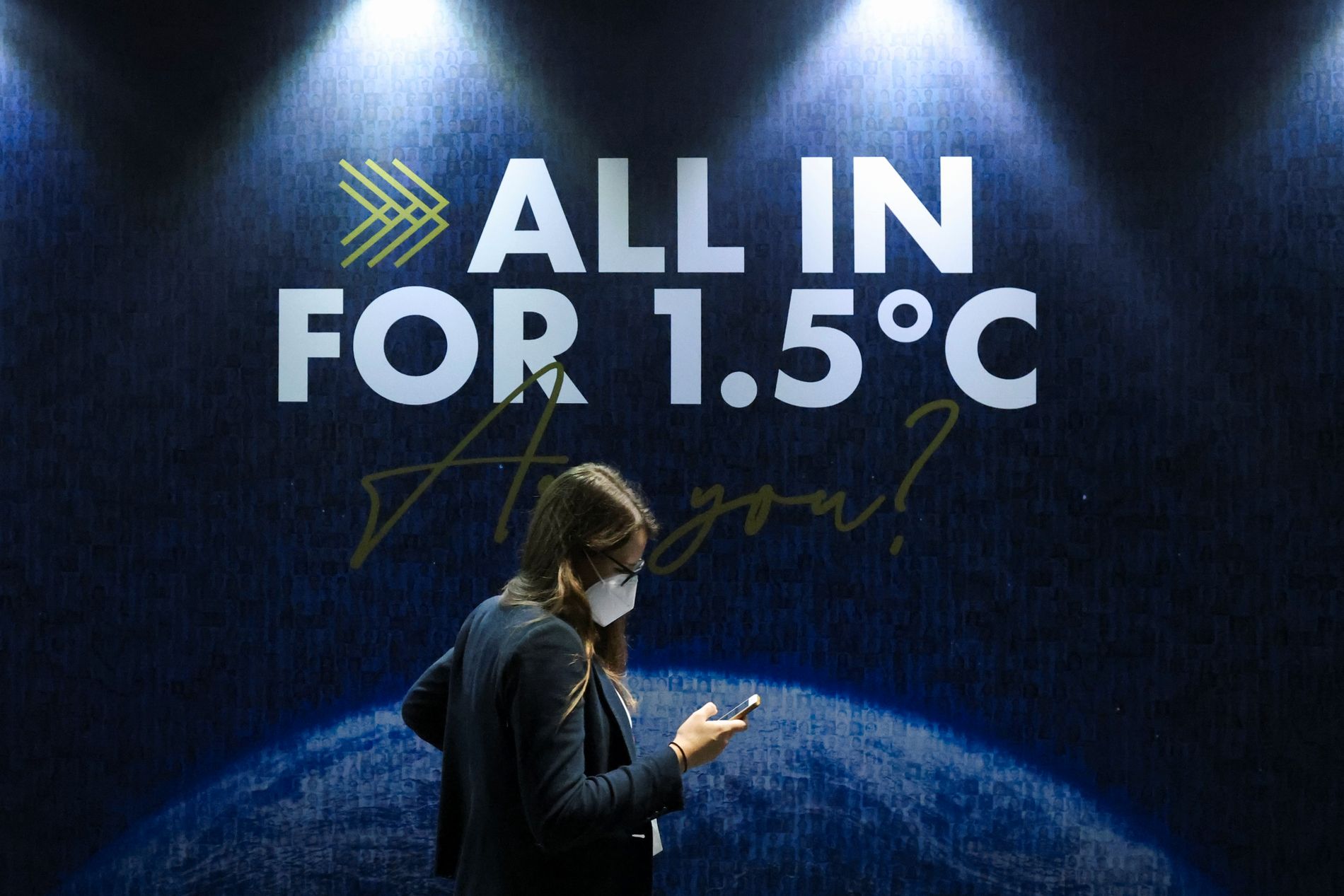 Do you want to receive the most important ecological news of this week in your inbox? sign up here and get an email from me every Friday.
This is what the deal can look like
First the erasers formal decisions from the Glasgow climate summit were presented earlier this week. There, countries are encouraged to once again fine-tune their climate targets in line with the Paris Agreement. That should happen by the end of 2022, according to the draft. It also includes a call to phase out coal power and fossil fuel subsidies.
The negotiations are now at a crucial moment. UN Secretary General António Guterres said this on Thursday. It says it is not sustained by a weak agreement that all countries can easily join. Climate and Environment Minister Espen Barth Eide says NRK who is happy with the draft. He says it is clear that one should stay below 1.5 degrees of warming and cooperate more between countries. Eide also says Norway will take goals even further.
Now what? In Glasgow, it is not just climate negotiators trying to reach a deal. The gathering is also dominated by lobbyists, protesters, and business actors trying to influence the final deal. The final decision will not be made until the end of the meeting, which is expected to continue overtime until the weekend. This means that things can still change.
2. Possible solution to the multi-year quota tangle
Norway has contributed to a new draft of rules for trading climate quotas during the climate summit.
According to the Minister of Climate and Environment, Espen Barth Eide (Labor Party) is one new and full text now instead. It has played a leading role in the negotiations on how quota trading should be carried out in practice.
A climate quota is a permit to emit a certain amount of greenhouse gases. The new proposal is to create two categories of climate quotas:
A main category in which authorized allowances can be bought and sold. Climate quotas are counted against countries' climate goals.
A secondary category where authorization requirements are more lax. Here, climate quotas cannot be used to achieve national climate goals.
That is why it is important to: A working system for quota trading can contribute to bigger and faster climate cuts. This is what Climate and Environment Minister Espen Barth Eide tells BT Editor-in-Chief Frøy Gudbrandsen in this new podkastepisoden. A good system will contribute to real climate cuts. If you're not successful at that, you can create a large space for the green wash, Eide says. Hear all the weather episodes on the What Happened? Podcast she.
You want nuclear power instead of wind turbines
Sometimes I get advice from readers that there is a simple solution to supplying society with enough renewable energy: build more nuclear power. This message has also been repeated during the climate conference. It occurs as a result of Europe and Asia being in the middle of an energy crisis. Other renewable energy sources are also unable to keep up with demand, writes Aftenposten.
Following the serious accidents at Chernobyl and Fukushima, several countries said no to nuclear power. While others, including France, have continued to build new nuclear reactors. Today, the country has 53 of the 123 nuclear power plants in the EU.
Green victory: Also in the UK, they still have nuclear power, and today it accounts for around 20 per cent of the energy mix in the country. Just a two-hour drive from Glasgow's Climate Circus is the Torness Nuclear Power Plant. It generates enough electricity for every household in Scotland and is less of a hassle than wind turbines, according to locals.
4. Disappointment and frustration abroad
He has spent days and more than 12,000 crowns on a train journey through Europe to reach the climate summit. EAT founder Gunhild Stordalen traveled to Glasgow to work for food and be part of the discussion on how to solve the global climate crisis. Although Stordalen is disappointed that the food is not discussed, she says the atmosphere at the meeting is good.
Activists and youth representatives from around the world have gathered outside the conference area where the negotiations are taking place. They are invited to Glasgow as observers, but they speak of disappointment and frustration. Young people say that it is difficult to be aware of what is happening inside the conference, and they say that it feels like decoration.
It is worth quoting: – It's great to be here, but there are many things that are inaccessible to us, says Norway's Pauline Tomren from Bergen.
That is why we write about the green change.
For Norway to achieve its goal of becoming a low-emission society, where economic growth and development must take place within the tolerable limits of nature, society as a whole must undergo a massive transformation. The business community is a major driving force in this development, which after all, solar brands will accelerate in the future.
Do you have any advice for us? Send it to [email protected]
Newsletter
A great deal is happening within the green shift. If you subscribe to our newsletter, you will receive a weekly summary of the news explained in a simple and understandable way. You subscribe to the newsletter SHE.
Follow E24 on social media:

www.aftenposten.no