Germany, France, the Netherlands and Denmark are among the countries that are considering new rules on corona certificates. On Friday, the Norwegian government will hold a press conference after weeks of increasing infection.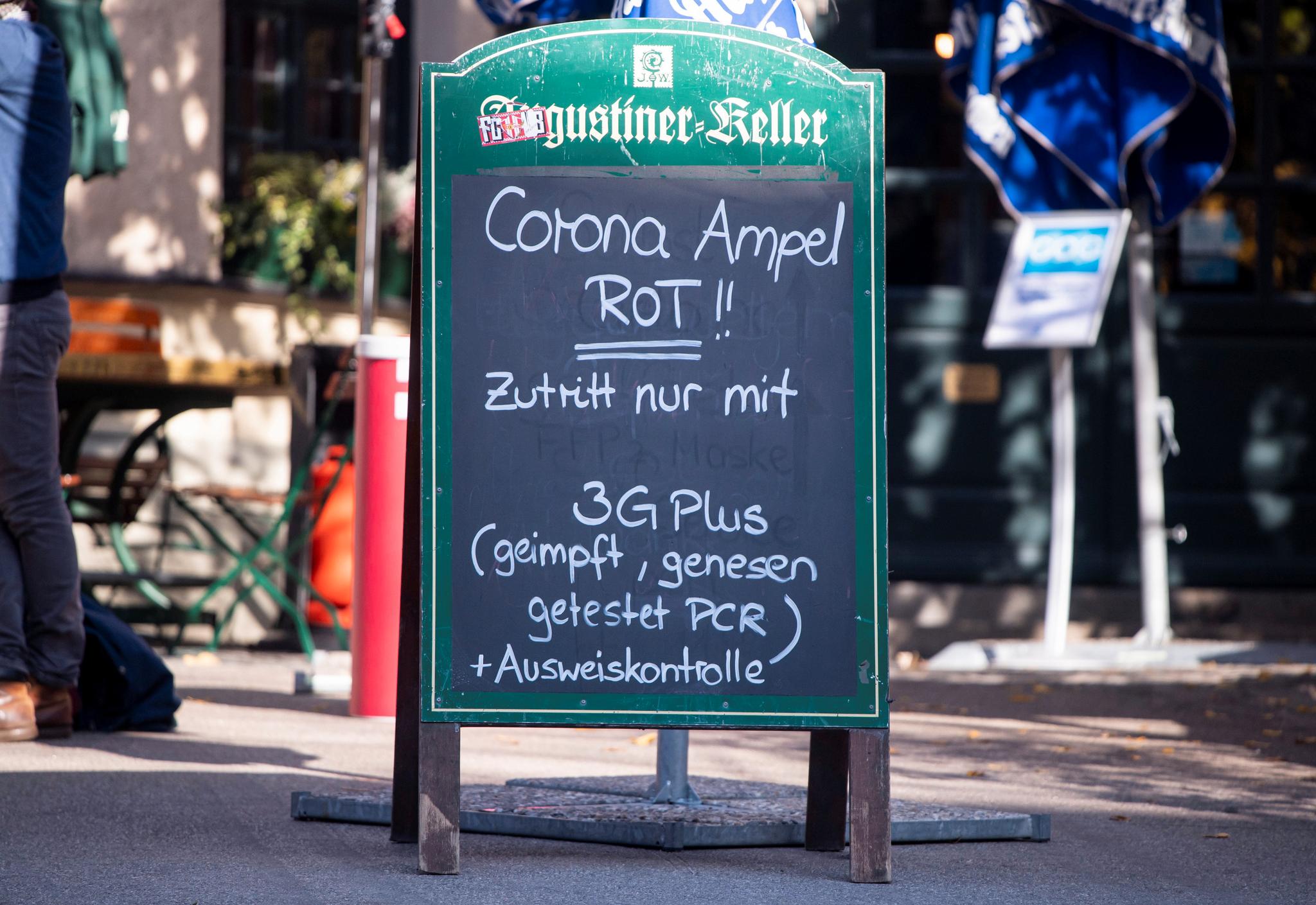 Winter is coming and with it more corona infections in Europe. 44 regions have a growing infection, reports the European Infection Control Agency, ECDC. In more and more countries, this means more infection control measures and more obstacles for the unvaccinated.
Among the countries that have set a new infection record is Germany. For the first time, they recorded more than 50,000 new infections in one day.
He has incoming Chancellor Olaf Scholz propose a stricter crown regime. Next week, his new government will meet with the states to discuss new measures.
– We have to do more to get through the winter. The virus is still among us and threatens the health of citizens, says Scholz according to NTB.
Among the measures to be presented in the Bundestag by the three parties involved in government negotiations are stricter measures against the unvaccinated and increased vaccination efforts, including a third dose of vaccine.
Just over 67 percent of the population is fully vaccinated, but the number is lower in some states. In Saxony, which is hit hardest by the wave of infections, only 57 percent are fully vaccinated. In this state, you must now show that you have been vaccinated to enter a restaurant. A negative test is no longer enough, Reuters reports.
Both Bavaria and Baden-Württemberg have announced stricter regulations for the unvaccinated.
The worsening situation of the infection affects the Danish queen, who is on a state visit to Germany. A planned state banquet in Bavaria is canceled.
Macron links the vaccine pass to the booster dose
French President Emmanuel Macron announced new vaccine requirements on Tuesday. In France, there are signs of a fifth wave of infections.
People 65 and older must accept the offer of a booster dose for the vaccine passport to remain valid. The new rule will apply from December 15.
"If it's been more than six months since you got vaccinated, I encourage you to book an appointment for a booster dose," Macron said.
France has been offering a booster dose to anyone over 65 since September. 3.3 million have received this third dose, while 7.7 million French people over 65 have the opportunity to receive an extra dose.
Starting in early December, people ages 50 to 64 will also be offered a booster dose, Macron said.
The vaccine pass is required in France to access restaurants, cafes, gyms, cinemas, theaters, concerts, and sporting events, to name a few.
Considering the partial closure in the Netherlands
In the Netherlands, the development of the infection is so severe that people have started talking about the first Western European shutdown since the summer, writes Reuters.
A panel of experts advising the government has proposed canceling some events, closing theaters and cinemas. Cafes and restaurants may need to close earlier in the evening.
The Dutch government will take a position on the proposals on Friday. They often follow the advice of experts.
Experts have suggested that after a two-week partial shutdown, access to public places should be limited to people who are fully vaccinated or have recently recovered from coronary heart disease.
Denmark introduces requirements for vaccine passports
This summer, Denmark removed the previous requirements for a crown certificate. On Friday, the coronary pandemic is likely to once again be classified as a socially critical illness. There will be a requirement for vaccination passes at indoor restaurants, nightclubs, and larger concerts and settings where people gather closely.
These are events where more than 200 people meet indoors or 2000 people meet outdoors.
People recovering from corona infection can also get a corona certificate. But it will only apply during the six months after the illness. Berlingske reports. Several other countries in Europe also have a 180-day limit for corona certificates for people who have been previously infected.
The government calls a press conference
On Friday at 12 noon, Prime Minister Jonas Gahr Støre and several other ministers will hold a press conference on the status of the crown. It occurs after several weeks with increased infection rates.
In Norway, until now it has not been relevant to require someone to show a crown certificate to enter some places. For Norwegians, a crown certificate is something they have used when traveling abroad.
That can change.
– A national measure that may be relevant is to provide the opportunity to use the crown certificate, Health Director Bjørn Guldvog tells VG.
FHI also plans to give booster doses to people under 65 in Norway.
– We hope that happens, and that it is relevant, says public health director Camilla Stoltenberg to NRK.
Stoltenberg sees the third dose as an important step now, in addition to staying home when sick.

www.aftenposten.no