Rustam Louis Foss, 33, was shot and killed by police in Bislett on Tuesday. – Family members are left in shock and pain, and many unanswered questions, says family assistance attorney.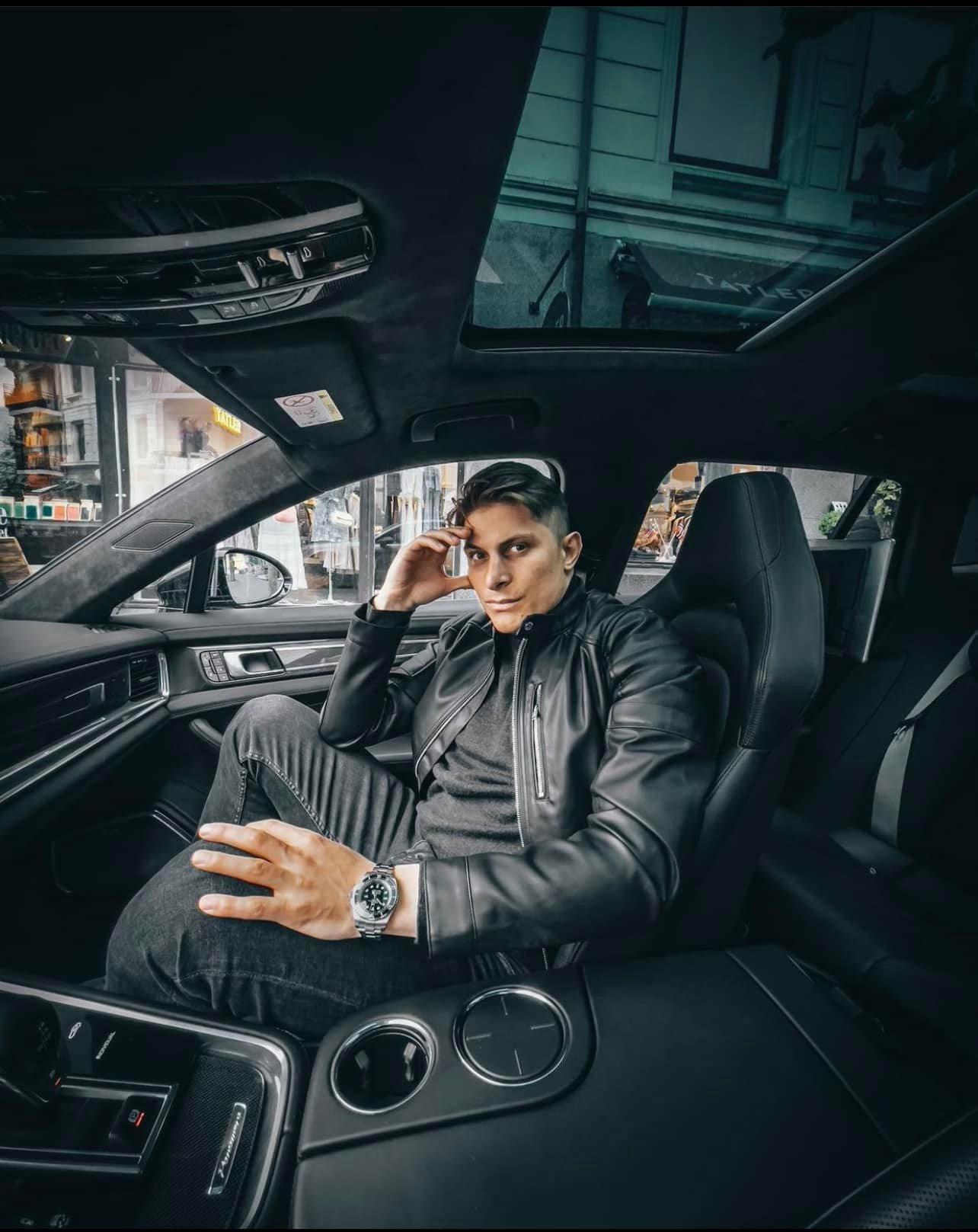 Aftenposten publishes the name and photo of Rustam Louis Foss in consultation with the family. It is Foss who was shot and killed in Bislett on Tuesday, after he attacked police patrol trying to prevent him from attacking random people on the street.
Assistance lawyer Andrea Wisløff says relatives want the identity of the deceased to appear in the press.
It represents a relative of Rustam Louis Foss in Norway, an aunt who lives in Drammen. She is originally from Kazakhstan.
– For many years she has been Rustam's mother. She and the royal mother agree that her identity and history should be known, Wisløff says.
The 33-year-old's aunt: – He was my son
The 33-year-old's aunt, Aminat Hasbulatova, has been interviewed by Drammens Tidende.
– He was my son. I raised it. I remember asking him, "You don't want to stay in your home country." His answer was no, he wanted to join me, he tells the newspaper.
The aunt tells the newspaper that Foss was born in Kazakhstan in 1988. She later moved to Chechnya with her aunt, before they finally returned to their homeland as a result of the war in Chechnya.
She says she and Foss came to Norway in 2002. They traveled to Norway when opportunities for a good life were scarce in Kazakhstan, she says. Foss's mother remained in Kazakhstan and his father died.
– I remember I was so happy to have come to Norway. But not anymore. Regardless of what happened to Rustam, says the aunt.
also read
The day after the 33-year-old was given a folder, he attacked him with a knife and shot him dead.
Do you want to know what went wrong?
Assistance attorney Wisløff says family members are left in shock and pain and many unanswered questions.
– The family wonders what really happened in Bislett and during Rustam's treatment in the health system. Was what was done on Therese Street correct? And he got the help he needed in treatment, Wisløff asks.
On Wednesday, it emerged that the State Administrator in Oslo and Viken will open a supervisory case with the health service after the incident in Bislett on Tuesday.
The monitoring case will take a closer look at what kind of medical care the 33-year-old received prior to the episode.
Sentenced to compulsory mental health care
On December 11 last year, Rustam Louis Foss was sentenced to compulsory mental health care at the Oslo District Court. It happened after he stabbed a man on Grünerløkka Street in 2019. There was no connection between the two.
Following the incident, a forensic psychiatric evaluation was performed on Foss. The experts who evaluated it point out that Foss had a "difficult and traumatic childhood and youth." He grew up in war-torn Chechnya.
In 2013/2014, Foss entered the Theater Academy. He must have had a dream of becoming a Hollywood actor, say several who knew him. The 33-year-old starred in the short film "Shadows against the city." In addition, he had several minor roles, including in "Lilyhammer" and "Empty Barrels 2."
But after two years, the education stopped. This is due to behavioral difficulties that the school did not accept, according to the ruling of the Oslo District Court.
Says:
"After this, it appears that he has had a severe functional disability and has not been able to 'recover' even though the theater faculty has supported him and he has sought professional help."

www.aftenposten.no