The business community has feared that the strict one meter and crown restrictions will spoil the Christmas season. Now they rejoice after the government press conference.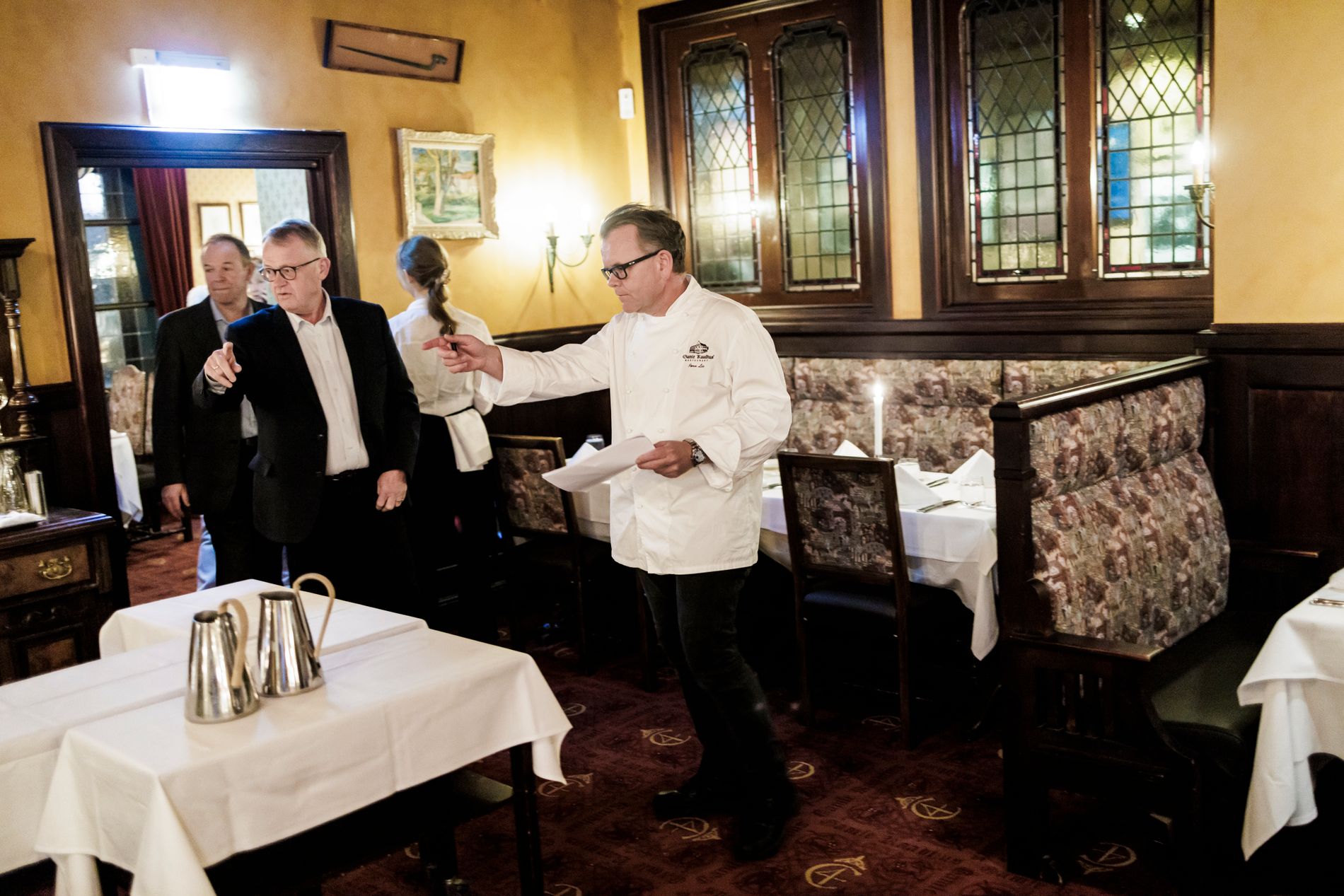 – It seems that the government has listened to the business community and that the corona certificate is a solution that everyone agrees to use. We are happy about this and look forward to a normal period before Christmas, says a relieved Jørn Lie.
Lie, who is the restaurant manager for Gamle Raadhus, has previously stated that the nightlife industry would not tolerate a one-meter requirement or a number limit.
Virke, the leading organization for the commerce and service industry, believes that it is okay to use a corona certificate as a measure to combat corona infection. They write this in an email to E24.
– We will encourage the government to include those of us who have daily contact with companies and those of us who work there to advise when new evaluations are carried out. We can capture unfortunate consequences and we can contribute to good solutions when we get involved early, says Ivar Horneland Kristensen, CEO of Virke.
The owner of Lorry in Oslo, Nicolai Bauer, is happy that they can now operate almost normally in what he calls the "most important months of the year." He tells E24 that preparations for a possible crown passport requirement will begin now.
– The season of the Christmas table is already underway, so if there is a requirement for a crown pass, we have no time to lose. Coronapass, for example, will require more employees on the job, and one of the big challenges this fall has been getting enough people, Bauer says.
also read
Støre: The government introduces new national measures
Tromsø to present crown passports
In recent weeks, the infection has increased in Norway, and the government held a press conference on Friday and was informed of new measures.
– In the last week we have had new infection records in Tromsø, Trondheim and Oslo. The government follows this situation day by day, Prime Minister Jonas Gahr Støre said.
Among other things, the government introduced that municipalities have the opportunity to introduce crown passports.
– This means that municipalities like Tromsø can use a crown certificate to keep an offer open that would otherwise be closed, Støre said.
A few hours after the press conference, it will be announced that Tromsø will present a crown passport immediately, while the Municipality of Oslo waits.
– We will start planning a crown pass and then go back to when it is possibly introduced, says Oslo Councilor for Health, Aging and Citizen Services Robert Steen to VG.
also read
Nightlife players want crown passes: – Industry can't stand the meter
– I would rather that than the meter
In Trondheim, the requirement for a bandage was introduced this week, after infection has recently increased, according to VG.
Star chef Heidi Bjerkan from Credo in Trondheim is positive about crown passes.
– I'd rather we get the meter or other restrictions that scare people out of going out and using the cultural offerings and restaurants, he says.
For your restaurant, it's not the restrictions that would have the biggest consequences, but if people were scared.
– If you scare people into not daring to go out anymore, then it's a complete disaster for the restaurant industry, she says.
In the future, think that you have to learn to live with the crown and not be afraid of infections.

www.aftenposten.no