ULLEVAAL STADION (VG) Ståle Solbakken (53) describes it as "incredible" after hearing that Tuesday's possible and fatal game against the Netherlands can be played with empty stands.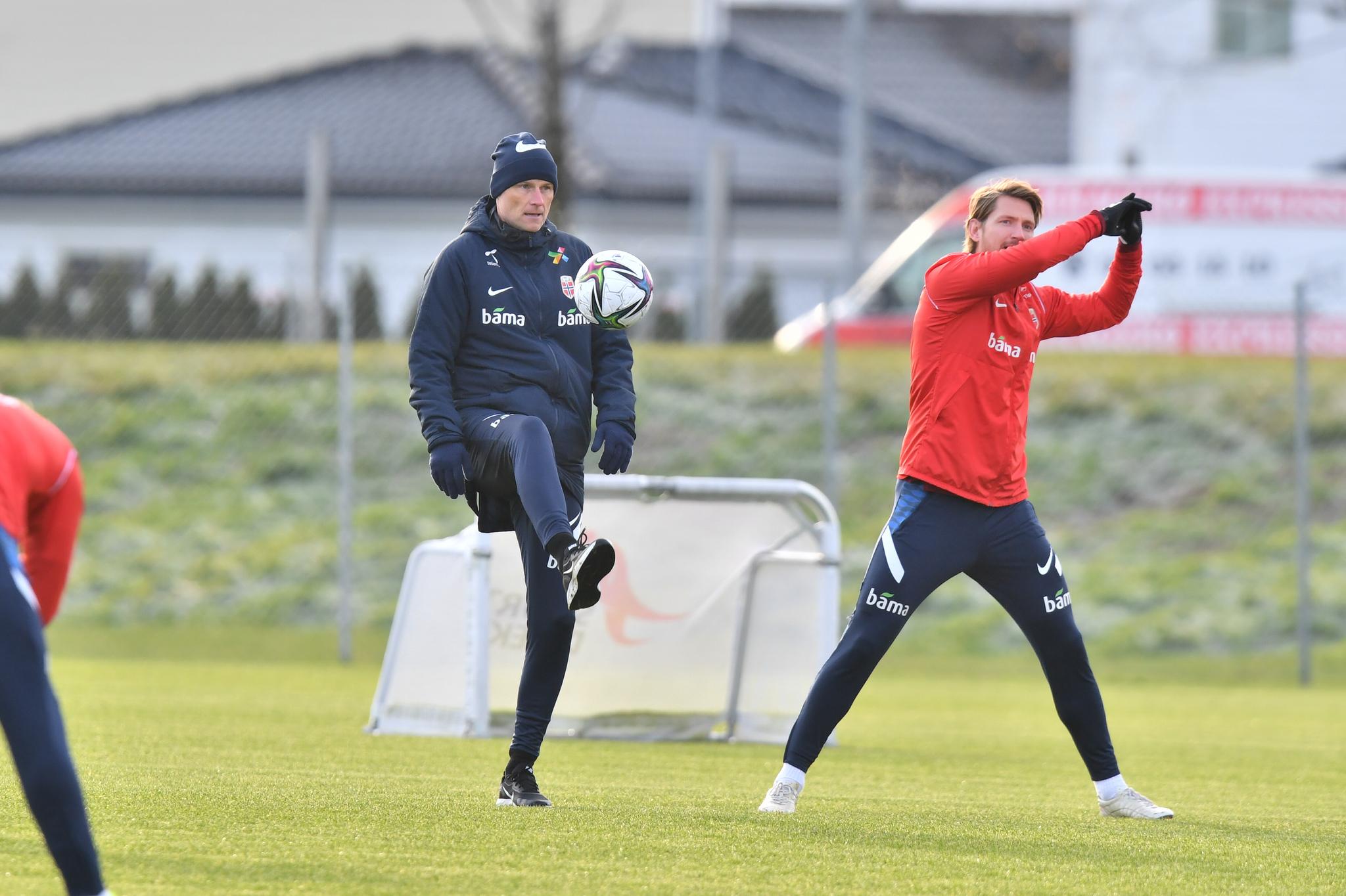 Aftenposten collaborates with VG-sporten. Therefore, as a reader of Aftenposten, you also get articles and services created by VG.
According to Dutch media, the game against Norway in Rotterdam on Tuesday night will be played without an audience.
– I haven't heard of that. So that question led me to bed a bit. It seems a bit unbelievable to me. If that happens, we will take note, but there is a long way to go. Now it is the game against Latvia that matters to us, not what will happen on Tuesday, says Solbakken during a press conference at the Ullevaal stadium.
He first found out in an interview with licensee TV 2.
Great uncertainty
Alexander Sørloth (25) is taking the message with a grain of salt.
– I take it easy. No final decision has been made on this, so we'll only see what happens, says Sørloth.
– How do players see the difference between playing with and without an audience?
– The last 15-20 minutes I feel more about it. When we played without fans, I felt like I was getting tired at the end. Then you get the adrenaline from the audience. There is a big difference.
– Do you expect the game to go to the empty stands?
– No, I always hope there is an audience in the stands, says No. 9 from Norway.
Prime Minister Mark Rutte has announced a press conference at 7pm on new infection control measures in the country. The Dutch Football Association reacts strongly to the information.
"It is with great dismay that we learned of possible new measures from the crown," the association announced in a press release.
"It is more than frustrating to see that the government does not seem to be looking at the sources of infection. It cannot be returned to football stadiums and it has been prepared several times. Still, it is the audience that has to pay the price. This is it. similar to political poverty. " states the Dutch Football Association.
Saturday's game against Latvia starts at 6:00 p.m. With a victory, a pure group final for a place in the World Cup against the Netherlands awaits him at 20:45 on Tuesday night.
Latvia is number five out of six teams in Group G. Saturday's guests at Ullevaal Stadium won one match, played two draws and lost five matches. On September 4, Norway beat Dainis Kazakevičs' men 2-0 after goals from Erling Braut Haaland (21) and Mohamed Elyounoussi (27).
– We must be offensive in the head. We went out to attack. We will not wait for anything. Everyone agrees that victory alone is enough, says Sørloth about the Latvian party.
– I don't see any reason why we shouldn't think we can beat anyone in a single match, says Solbakken.
Norway is two points behind the Netherlands with two rounds to play in the World Cup qualifiers. You can see what opportunities Norway has to reach the controversial championship in Qatar here:

www.aftenposten.no