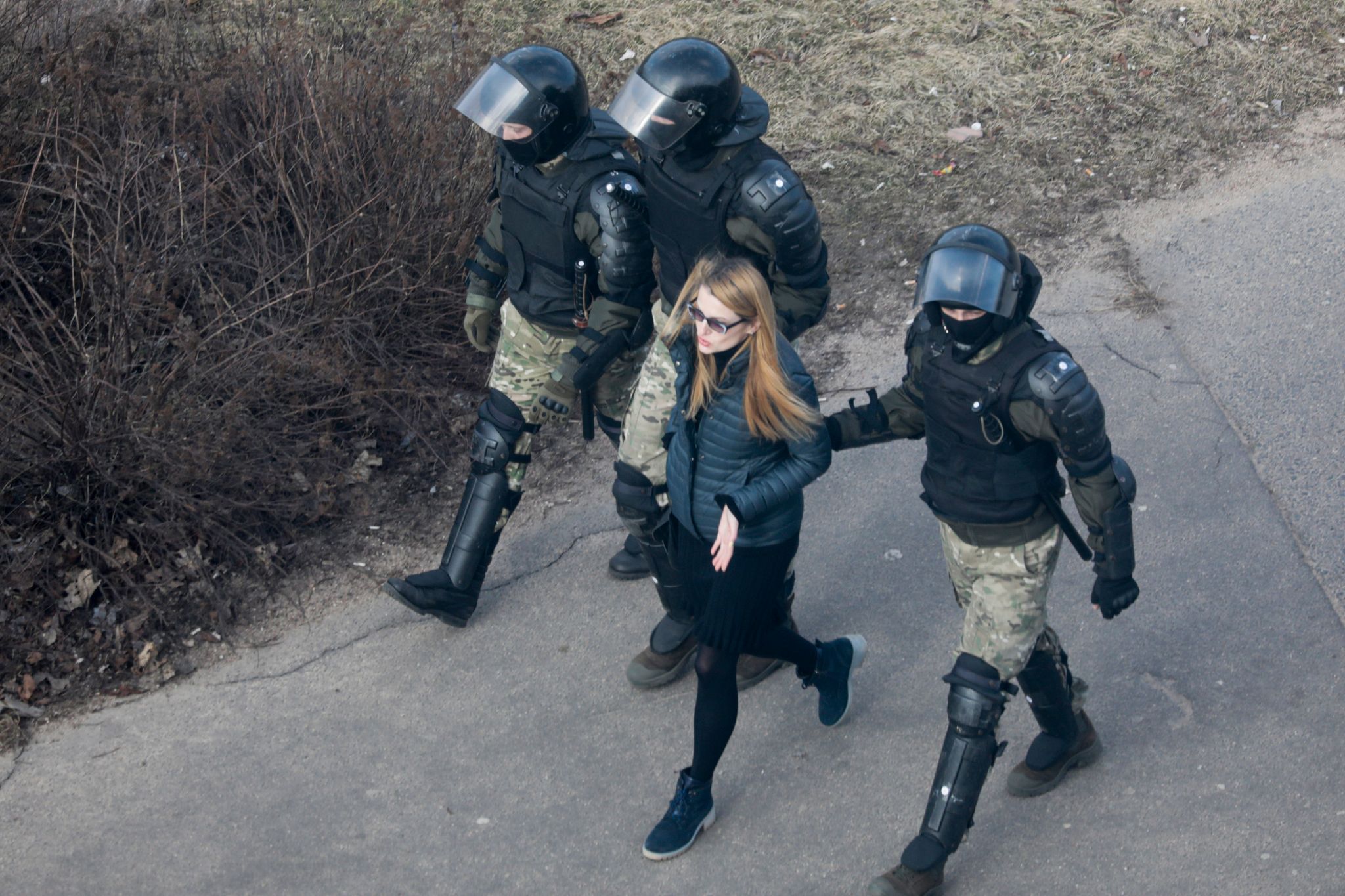 Search for offices and homes. Numerous arrests. Belarusian authorities attack civil society.
Last week promised President Alexander Lukashenko to "care for" organizations that create "malaise". Since then, raids and arrests have hit Belarusian journalists and human rights organizations hard.
Lukashenko's security forces have cracked down on more than 200 offices and homes so far in July. Report the newspaper Independent.
More than 50 NGOs have been ordered to close. Activists are fleeing the country.
– It's a life and death battle. Lukashenko has crossed the line when it comes to using force.
This is what Julie Wilhelmsen, senior researcher at the Norwegian Foreign Policy Institute (Nupi), says.
– It is about gagging all the opposition and the opposition's communication channels. Here is a parallel with Russia. The authorities now use coercion instead of trying to neutralize the opposition by showing that they can offer something better.
Significant deterioration
Now European writers are sounding the alarm and calling on the international community to act:
– In the last eleven days there have been more arrests than since the first protests in August. The dictator Lukashenko has launched a radical cleansing of human rights organizations and the media and the sect sector.
That's what Nina George, president of the European Writers Council (EWC), says. Norwegian organizations such as Forfatterforbundet and Norsk Faglitterær Forfatter- og Oversetterforening are among the 46 members of the EWC.
– The Belarusian Writers and Journalists Associations receive letters from the authorities instructing them to send all the documents they have from the last three years. From these documents, the authorities find reasons to notify them. Others are arbitrarily arrested, George says.
Fear that it is spreading to other countries.
The CEE demands that European politicians take responsibility.
– But how should Europe react?
– After speaking with writers on the run, I see that the most important thing now is to give visas to those who need them. That they study and work here. And that they share their experiences and opinions in the free press. Lukashenko would hate that, says George.
She is tired of no one doing anything about it and says she is afraid of democratic decline in other countries:
– I get scared when I see the attacks on LGBT writers in Hungary. It scares me when I look at Poland, it scares me when I look at Slovenia. We must do something about the monster we see in Belarus, because this monster can be a virus: contagious.
Sanctions can have a negative effect
– What can the international community do?
Wilhelmsen at Nupi says it's a tough question:
– Often there is a lot of focus in the West to solve things, but it is not that simple. The international community can, of course, condemn the actions. However, sanctions against the economy of another country can quickly affect the population.
In the case of Belarus, this can have an unfortunate dynamic:
The Lukashenko regime promotes the theory that the Belarusian opposition is a Western agent and that the West wants to harm Belarus. This theory can gain more legitimacy if Western sanctions affect the population.
According to Wilhelmsen, the sanctions could also bring Lukashenko and Russia closer together.
– Putin comes in as a savior who can offer cheaper energy. This is how the two leaders become stronger together.
– What do you think of the future of Belarus?
– It seems very dark. Once you have crossed this line for the use of coercive force, it is very difficult to step back.
Europe has turned its back
– What happens now, happens because nobody cared, says the author Dmitri Plax.
He is originally from Belarus, but has lived in Sweden for almost 30 years. Plax is a member of the board of directors of PEN Sweden. PEN is a worldwide association of writers and writers.
Lukashenko has been in power for 27 years. It is a scandal that European politicians and journalists have not reacted earlier, he says.
Plax believes that we must react now, before it is too late.
He has spoken several times about the problems in Belarus. This means that it is no longer safe for him to enter the country. However, he is not afraid of the Belarusian authorities:
– Fighting for freedom of expression is what I do. That is one of my goals in life. You have to choose.
However, there is one thing that gives the Swedish author hope for the future:
– Since the August 2020 protests, a Belarusian identity has developed. I experience that Belarusians have started to feel like a people with fundamental rights.
Plax further says that various groups and classes have come together in the protests against Lukashenko. Formerly marginalized groups, such as women, have suddenly been assigned leadership roles.
– Cohesion poses a threat to the president of the country, and I believe that this process is difficult to reverse.

www.aftenposten.no