TOKYO (VG) Sander Sagosen (25) is anything but happy to have missed half of the penalty kicks in the Olympic intro.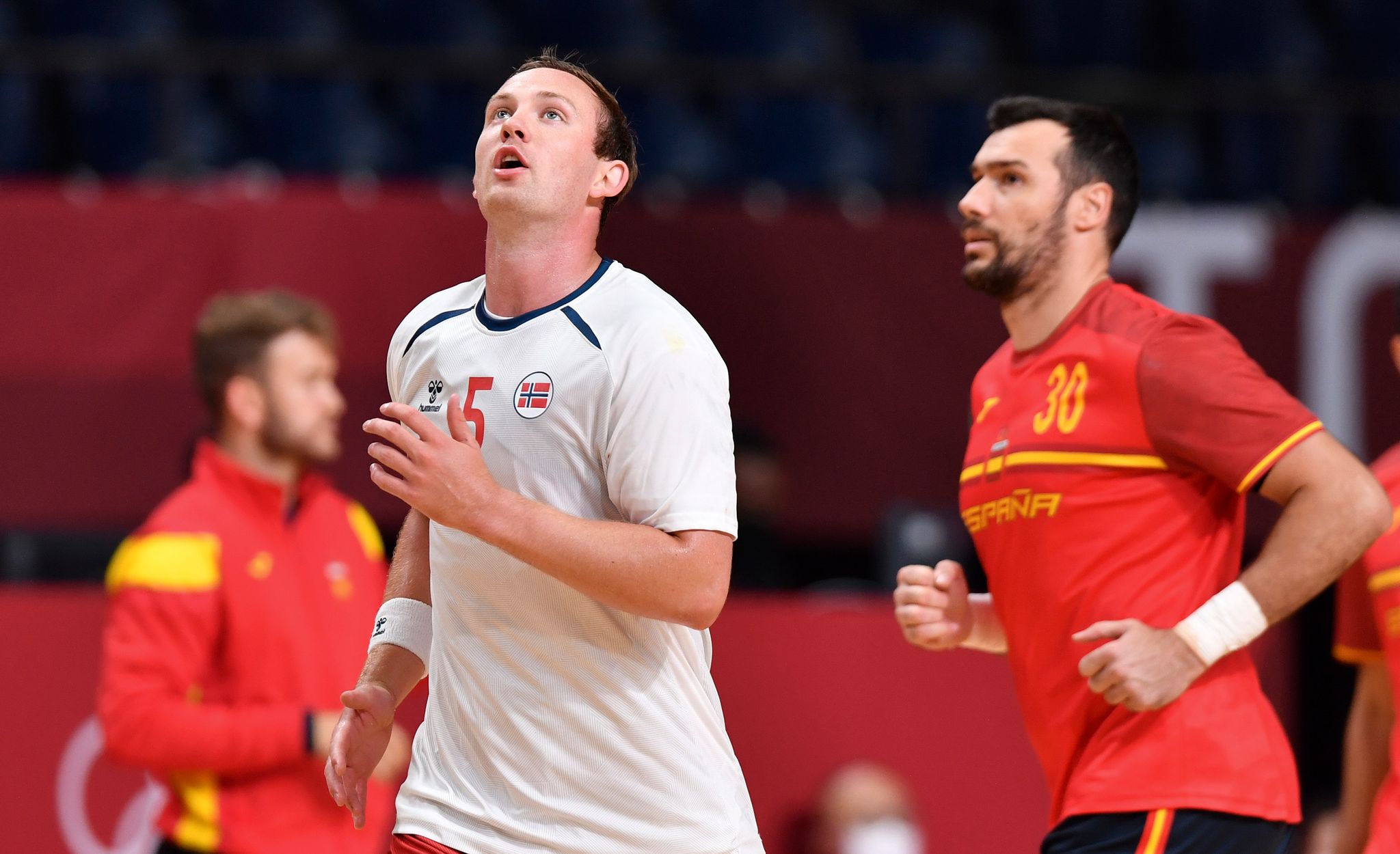 Aftenposten collaborates with VG-sporten. Therefore, as a reader of Aftenposten, you also get articles and services created by VG.
– The two penalties were the possibility that we could win with one instead of losing with one. So of course I have to level up. It is simply a pity, says Sander Sagosen himself to VG after the fine defeat against Spain.
He scored on one of his three attempts in the match, but missed penalties from both Spanish goalkeepers Gonzalo Pérez de Vargas and Rodrigo Corrales. The winner of the match, Aleix Gómez, on the other hand, scored the two penalties that Spain received in the match. There was one of the most important margins that decided the drama.
In the Olympic opening match against Brazil, Norway's biggest international handball star failed more than three of five penalties.
also read
Spain's nightmare continues for handball boys: – Bitter
With four booms from eight penalties, Sagosen usually has a very small mess to work out until meeting Argentina on Wednesday morning Norwegian time.
– I do not have the "flow of penalties" that I had in the World Cup. I have to work with myself and with my own head, he describes.
– Isn't it normal for you?
– No, I don't mean that. But that's the way it is sometimes. If I had decided, they would have always finished. I do the best I can. Luckily we have "Jønn" (Magnus Jøndal) and then he can continue until he fails.
The icy left wing scored three straight free throws in the second half against Spain, including the draw at 27-27 minutes before the end.
– It was good to say. But it's a shame it didn't lead to a draw, says Eastfold, who is preparing for the Olympics.
– Before the Olympics, we trained a lot on penalties, says Christian Berge.
The coach of the national team does not believe that there is talk that there has been a small "knot in the thread" between Sagosen and the penalties that he undoubtedly loves to shoot.
– I do not think so. This match was like that. The players missed a shot and then made the next. I feel like there were too many barrier shots against Spain. We can raise the bill, Berge believes.
Sander Sagosen lit all the blocks after a heated situation just in front of the substitutes' benches nine minutes before the end. He fought for the ball from Aleks Dujsjebajev.
See Olympic photographer Delebekk's flash shot as he overflowed for Sagosen.
1 of 3Photo: Bjorn Steinar Delebekk
– This is handball. It's turning into a hot ball. They are fighting for Spain. I fight for Norway. As we love it to be. I saw that the ball was free and I bet to take it. But then there was a fool at too much speed from behind, which annoys me a bit.
– Was it correct then to expel Dushbayev?
– I don't give a damn about that. As long as I win the ball and they get sent off, I've done my job.
– I mean it was my ball and the referee made a mistake. "They gave me an expulsion with which I did not agree. But this was only one episode and nothing more," Aleks Dujsjebajev tells VG.
also read
Folkebørsen: Bergerud's monster fight is not enough
– I like this type of fighters, says the man who made Sagosen turn on instantly and who is called "nonsense", Jorge Maqueda. He says he does not know what the Norwegian star said in the riots at the end of the Olympic arena thriller Yoyogi that ended with the Spanish winning goal from a penalty in the last second.
Sander Sagosen still believes that the match clearly showed that Norway have clear medal chances in Tokyo.
– Absolutely. Spain is one of the candidates for gold. Will played better than Spain for 45 minutes, but was not strong enough to win, describes Sagosen after all the Norwegian barriers over his former PSG friend Rodrigo Corrales in the middle of the second half.
One of them was Sagosen's second penalty.
P.S: Norway-Argentina is played at 9:15 am Norwegian time and is broadcast on TV Norway and Discovery +.

www.aftenposten.no