Norwegian women are on average 30 years old before having their first child. Stine Skogrand is a professional handball player, but he chose differently.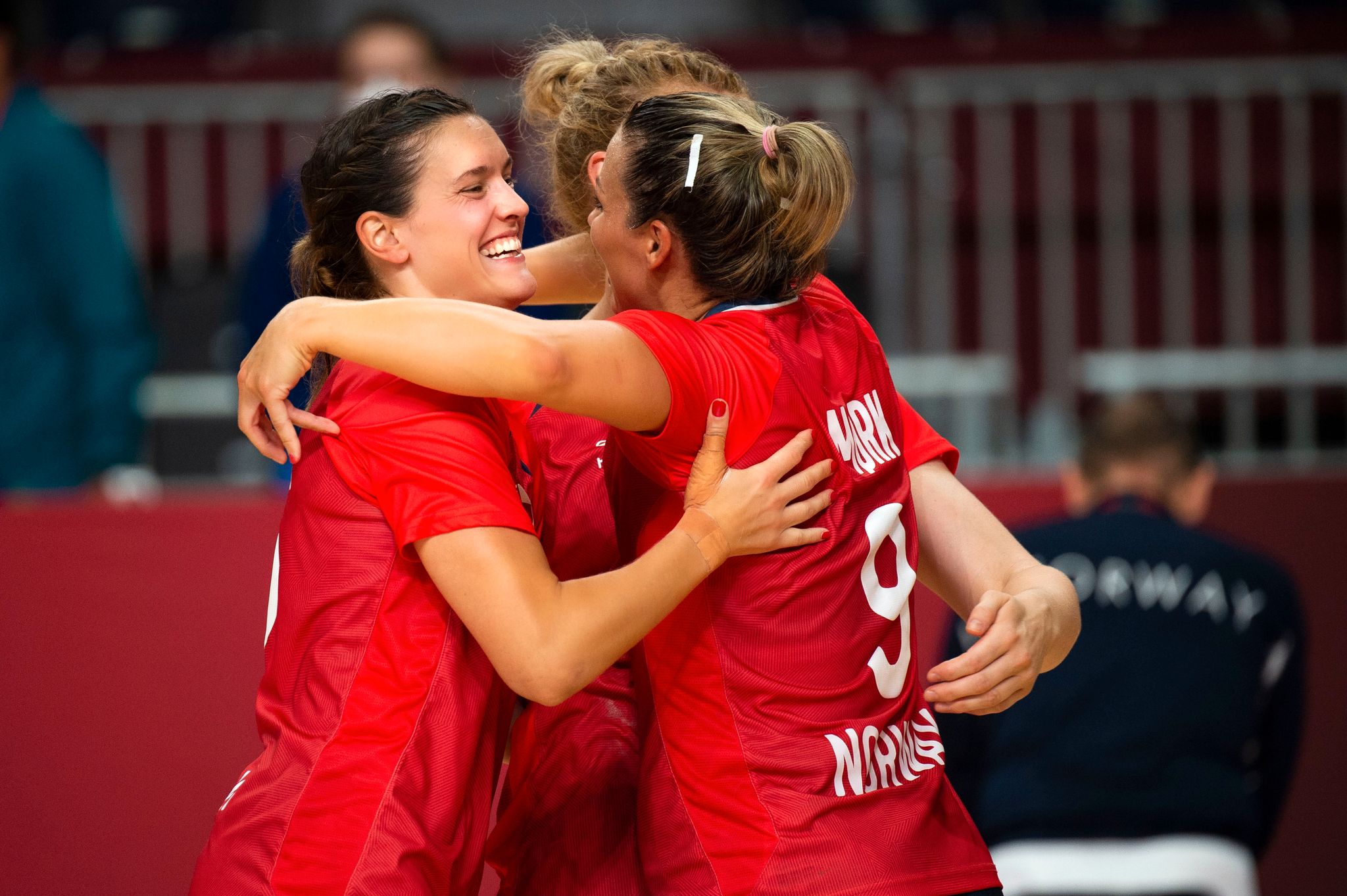 Tokyo: The brackish disease threatens to dominate both those who are in the Olympic bubble of closed Tokyo. Having a family at home is both a comfort and a basis for a greater longing.
– It is more difficult to travel when you are older and understand what is happening, says Stine Skogrand (28).
"He", to whom she refers, is little Adam, two years old. The son left for Japan two years ago. By then, the Bergen native had just returned from his birth and participated in the World Cup here in 2019.
This time the son is home.
Skogrand now plays a central role in the Norwegian national handball team, which is the favorite to take the Olympic gold.
Grandparents help
Two years ago, when she was 26, she became a mother. Four years younger than the average Norwegian woman, who is now 29.9 years old. For an athlete, it can be even more difficult than for many others to combine professional and family life, but Skogrand has managed to balance the two.
He is with handball player E vivos Tangen, also from Bergen. They both play for clubs in Denmark, while their son Adam goes to kindergarten.
When the sports career becomes too hectic, grandparents often cross the Skagerrak to care for the children.
– It might not have been possible to be parents like two professional handball players without so many good people around us, says Skogrand.
Quick return after birth
When she was pregnant, she stopped playing games three months after her pregnancy. Two or three months after the birth, it came back again. In this sense, he obtained a license period inverse to that of many others.
– For my part, I have thought that I can extend my career if I have children when I am active and relatively young. It can be easier to come back when you're between 26 and 27 than when you're over 30, says Skogrand.
While the average age for the first childbirth for women is 29.9 years, for men it is 32.1 years.
– You do not know how easy it is to have children and the chances decrease as you get older. I'm really glad I did it this way, says Skogrand.
Stronger after birth
Norway won their group in the handball tournament before the last group match against Japan. Cup games are coming soon.
In a light Japanese rain, national team manager Thorir Hergeirsson says he experiences many players as stronger after having children.
– It is an experience of life and that the body accumulates after birth. Stine is no exception, says the successful coach.
He calls Skogrand "extremely physically strong" and points out two prerequisites for combining family life and a sports career.
– One is that you are extremely internally motivated to do it. The second is that you have family on the team, Hergeirsson says.
Inside the Yoyogi Stadium, which was originally built for the 1964 Tokyo Olympics, Norway just beat world champion Holland and it looks like they are the gold favorites.
Tertnes coach Tore Johannessen knows Skogrand well from her Bergen handball days. First of all, he highlights his skills as a tough defender.
– Stine is one of the few we have had in Tertnes who is completely "up there". It facilitates the work of a coach because it always gives max. She is a role model, says Johannessen.
Skogrand, who has a background in Fyllingen and Tertnes, is called a "team player with a capital L" by the national team manager.
– She is a central and important piece that makes the puzzle work for us, says Hergeirsson.

www.aftenposten.no