TOKYO / OSLO (VG) Jakob Ingebrigtsen (20) already when he was five or six years old, his father Gjert told him that he could become the best runner in the world. The Olympic champion reveals that he viewed silver as "pointless."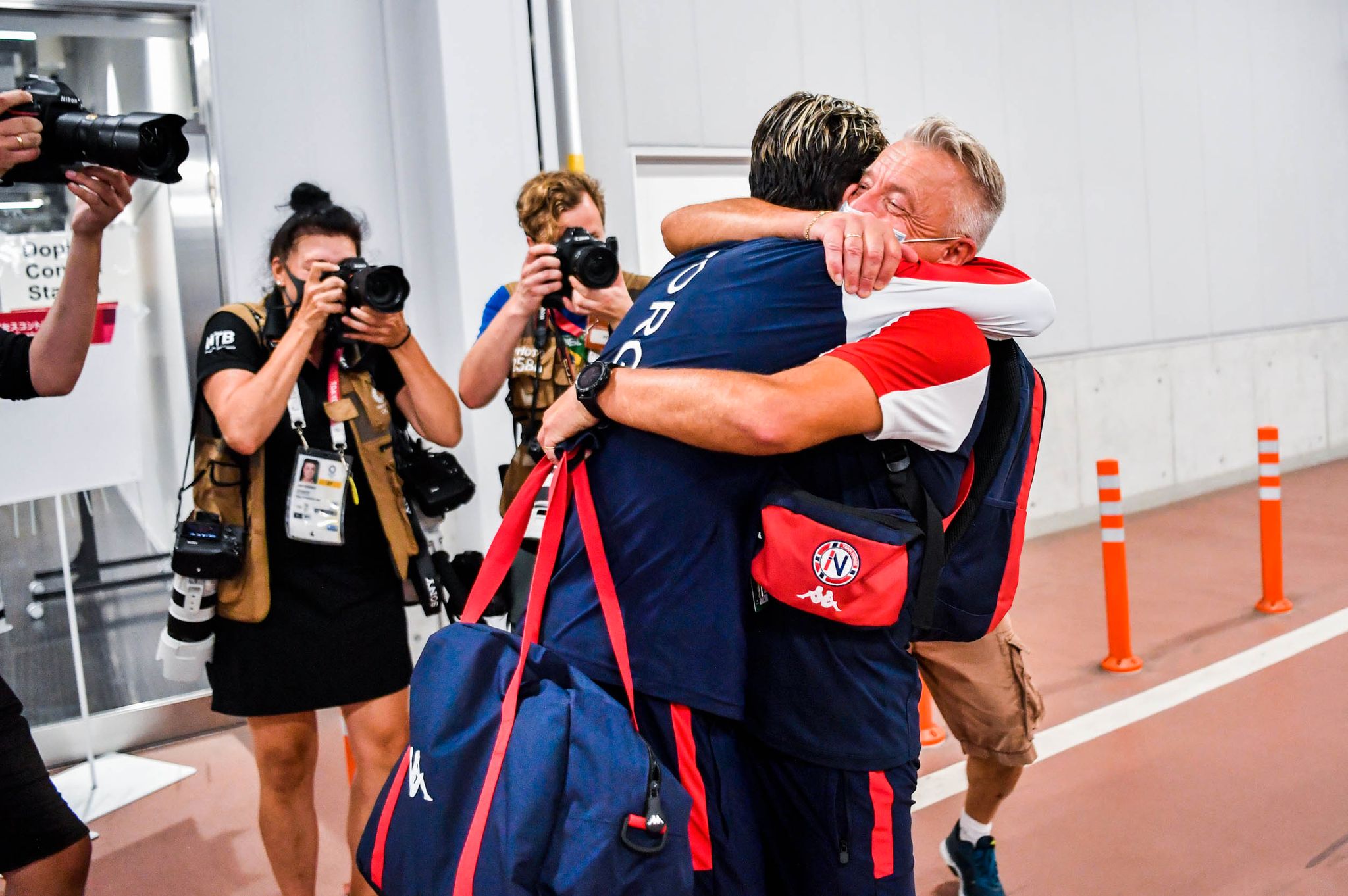 Aftenposten collaborates with VG-sporten. Therefore, as a reader of Aftenposten, you also get articles and services created by VG.
– He is the one who told me I could win, says Jakob Ingebrigtsen to the Norwegian media after the race.
He talks about his father, Gjert Ingebrigtsen, who has created a unique training group with his sons Jakob, Filip (28) and Henrik (30). It was a very special moment when father and son met on the concrete massif on Saturday night Japanese time.
– It has not been many years since Henrik and Filip did not think that he would be as good as them. In fact, Gjert told me when I was five or six that if I did the right thing, I could become the best runner in the world and win the World Cup. Then it was just pissing, and he was completely "psycho". With the plan we've come up with and the hard work of Gjert and the rest of us, we've succeeded, says Jakob.
– I don't know when I started to remember, but he told me early that he could be the best. Everyone else has had a touch of rationality in their reasoning, while he said that I could win. Like his son, he looked up to him as a father and believed what he said. Now he was right.
In the first television season of "Team Ingebrigtsen", Jakob (11) says that his goal is to become the best in the world and hope to beat the older brothers in international championships.
– This is what I said ten years ago and then it is good that it is fulfilled, Jakob tells NRK today.
Henrik was the first to pave the way for the running brothers. At the 2012 European Championships, he raced for gold in the 1,500 meters and followed with a fifth place finish in the Olympic final in London later that summer. Norway had built a top-of-the-world middle distance rider and since then at least one of Ingebrigtsen's brothers has been on the podium in the 1500m at the European Championships.
– If it hadn't been for the fact that Henrik was ranked fifth, it probably wouldn't have been realistic so soon. It showed that it was possible to reach the final and do well in a final, says Jakob.
Filip followed up with the first World Cup medal when he finished third in the 1500 meters in 2017, while Jakob has now taken the family's first world championship gold.
– If it hadn't been for Henrik and Filip, I would never have run. Since I was 15 years old until now, I have had Elisabeth (my fiancée) by my side and it has helped me a lot that I can do the work that is needed. There's a lot of shit work, but if it weren't for those around me, I wouldn't have wanted to do this, says a happy kid in the wet interview area under the stadium bleachers.
– I would never have thought of doing this, which is so strange, if it hadn't been for Henrik, Filip and them. When it is so strange and difficult in practice, Elisabeth has had a lot to say. It's clearly a family winner, says the gold winner.
Jakob Ingebrigtsen took command as early as the first round, before finally Timothy Cheruiyot took over.
– It was just for the gold. It was not interesting to have something else in the suitcase at home. You could see that in the whole boy. He was willing to risk a lot. If you put everything in the pot, it will be gold or nothing. He hadn't been happy with the silver, no, says Gjert and looks towards the address where the son will go from all the television interviews after the medal ceremony (where Jakob had the "barbecue suit" of press manager Halvor Read after he hadn't taken it to the stadium).
– It's silly to say it and the medals hang high, but I've tried to think realistically and sit down and say that gold and silver are fine. The closer you get to the final, the more useless the money will be. It is the gold you want and for which you work, says Jakob himself, and continues:
– Olympic gold in 1500 meters has been the biggest goal. At the same time, I want to break records and win other exercises. I have a World Cup title that I wish I had. Now I was able to win the Olympics, so I got more motivated. Then the road will basically be easier to win other things when you have already won something.

www.aftenposten.no