A gold mining city has been left in ruins. A deer inspects the damage. The Dixie fire in California has grown to become the largest ever recorded in the state.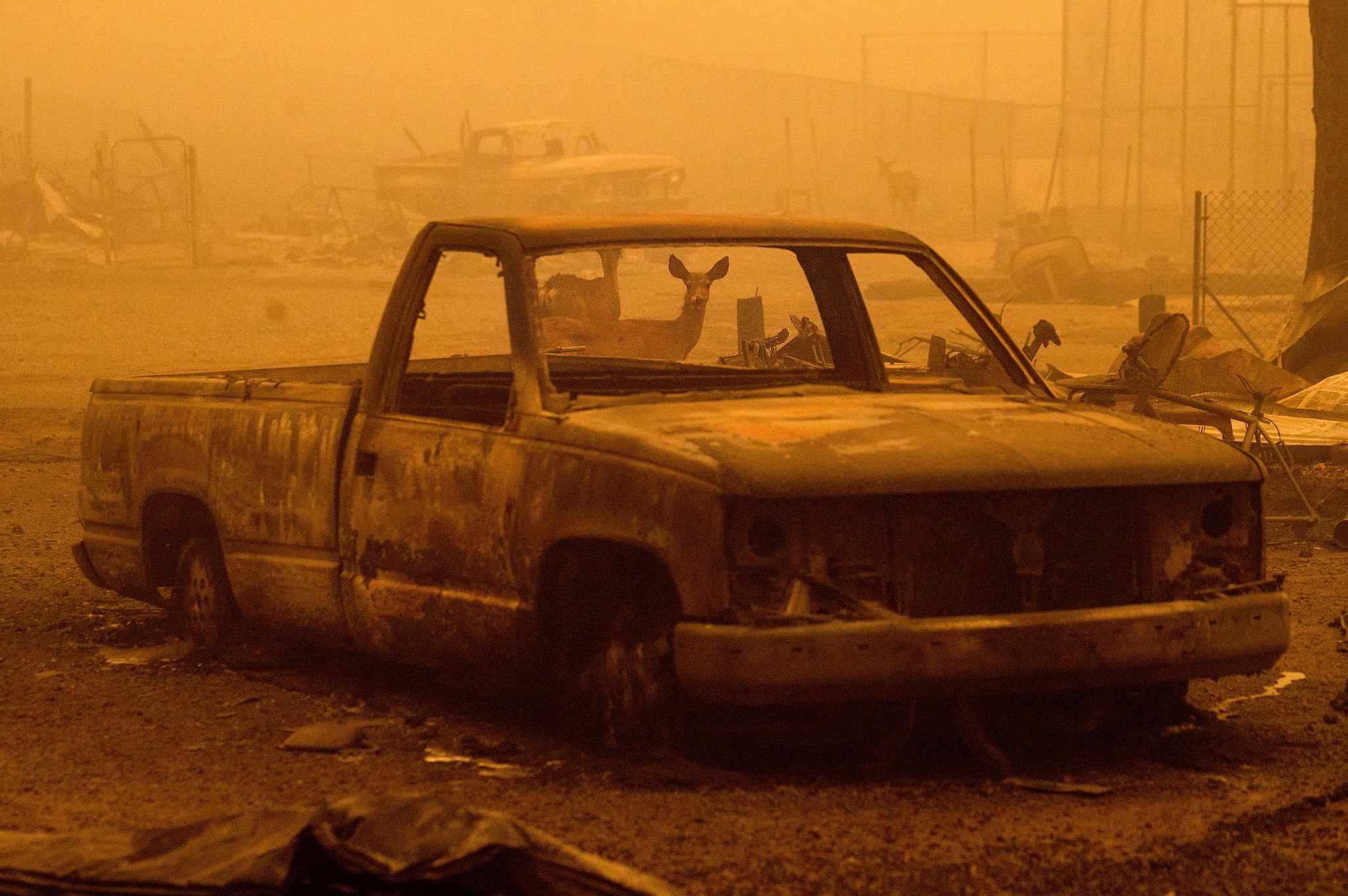 Large parts of the historic gold mining town of Greenville were extinguished by flames from the Dixie fire on Wednesday and Thursday. On Friday, burned ruins remained, while wooden structures completely disappeared. The small town of Canyondam was also taken by flames.
The Dixie Fire on Friday was the third largest wildfire ever recorded in California. By Saturday, it had grown even larger and is now the largest the state has ever recorded. The fire covers an area the size of New York City. Fire crews control 21 percent of the fire.
California Governor Gavin Newsom visited Greenville on Saturday, where much of the city had been destroyed by the Dixie fire.
1 of 3Photo: Noah Berger / AP / NTB
Five people were missing
On Friday, four firefighters were sent to the hospital. More than 20 people were reported missing, but on Saturday afternoon local time, the list of missing persons was reduced to five after authorities contacted more and more people.
The cause of the fire is under investigation. Power company Pacific Gas & Electric has previously stated that the fire may have been caused by a tree that fell on one of the company's high-voltage lines. A federal judge on Friday ordered the company to provide details of the equipment and vegetation where the fire started, before Aug. 16.
Colder temperatures and higher humidity on Saturday began to slow the spread of the fire. Calmer wind conditions were also expected to contribute. But the fire and neighboring fires that develop within a 300-kilometer radius pose a constant threat.
The smoke lies like a blanket
Smoke from the fires spread like blankets over northern California and western Nevada on Saturday. Air quality was measured at occasionally harmful levels. Poor air quality advisories were issued as far away as the San Francisco, Salt Lake City and Las Vegas area, where people were asked to keep windows and doors closed. In Denver, air quality Saturday afternoon was among the worst in the world.
The Dixie fire, named after a highway where it started, is among 107 major fires in 14 states, mostly in the western United States.
More than 5,000 people are fighting to put out the Dixie fire, which sends huge clouds of smoke into the air.

www.aftenposten.no