National team coach Ståle Solbakken is happy that Kristoffer Ajer has changed clubs. Now he hopes that Sander Berge will do the same and that other profiles have playing time.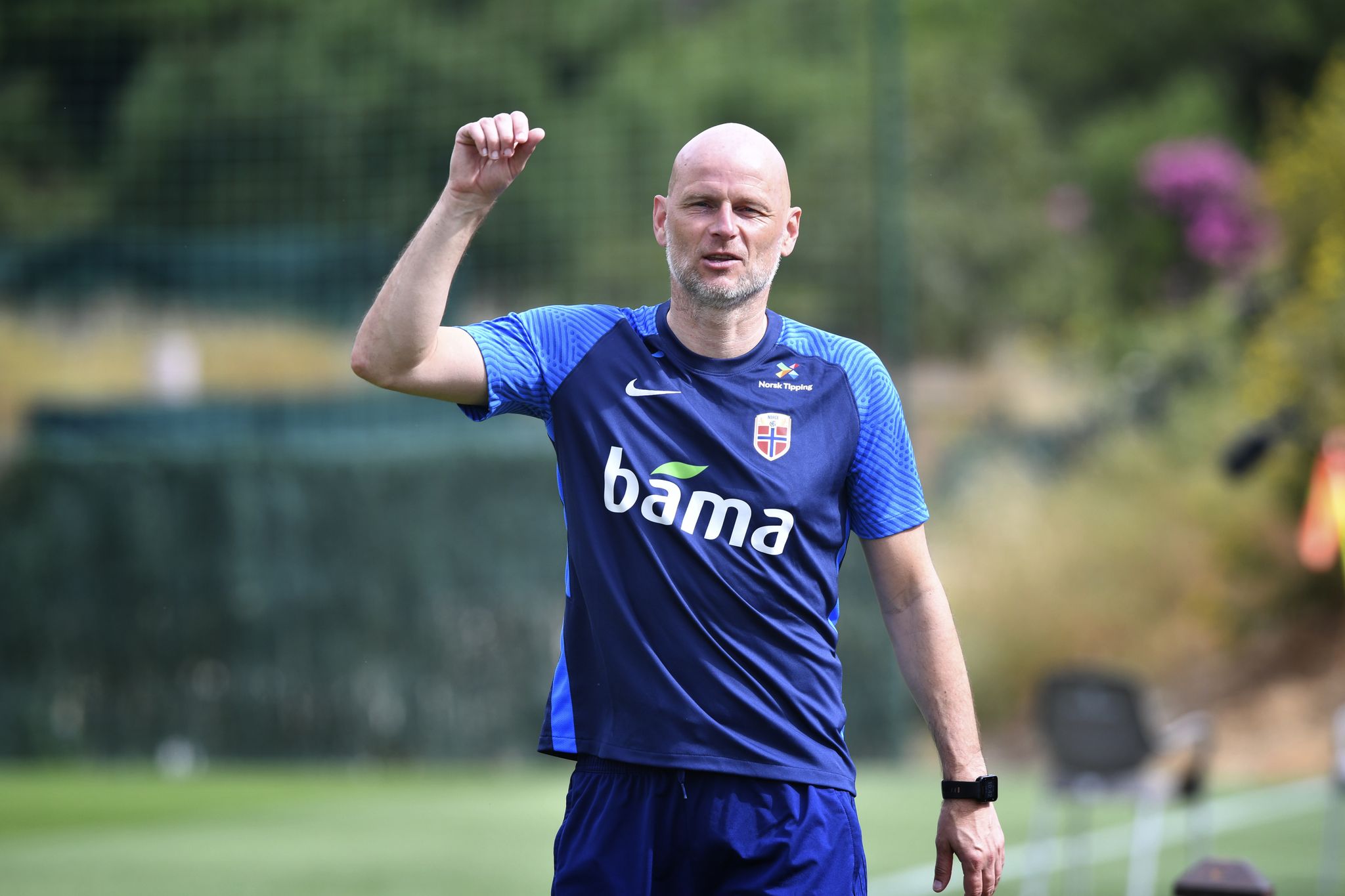 Aftenposten collaborates with VG-sporten. Therefore, as a reader of Aftenposten, you also get articles and services created by VG.
– There have been some positive transitions, so we will see how it will be with playing time. This is a very important criterion. Without regular playtime, you have fewer prerequisites for success, it goes without saying, Solbakken tells VG.
The season is already underway in French Ligue 1, this weekend is the opening of the Premier League, Bundesliga and La Liga season. The following weekend the Italian Serie A begins. Also, the season is already underway in several other countries.
It means a lot to do for Ståle Solbakken, who not only has to keep an eye on achievements, but also on situations. In fact, there are more than uncertain times await.
Very few in the top five leagues
Of the 24 players who were on Solbakken's squad for the games against Luxembourg and Greece in early June, several players have not been optimally prepared. You can see who in the fact box below in the case.
It does not suit Solbakken & co., As if in just three weeks they will face the Netherlands in the World Cup qualifying rounds.
– We haven't had enough people in the big five leagues. One thing that is important is making the Elite Series stronger and more competitive relative to Europe, and then getting more players in the top five leagues. In good teams in medium leagues it is also good, says Solbakken.
One of the most interesting things is what happens to the captain of the national team, Martin Ødegaard. After being on loan at Arsenal, he is back at Real Madrid. It was claimed that his future was uncertain, but so far he is still in the Spanish capital.
It looks like Solbakken is fine, as long as it doesn't end too far back in the queue.
– If they are going to play with three, it must be the fourth or fifth in a row. He was good at Real Sociedad and he passed the Arsenal test well, so I think it's about getting a club where he feels like he belongs and feels like an important player. If you are going to play for Real Madrid, which in my opinion is perhaps the biggest football club in the world, you must be among the four or five midfielders. Then he will play a lot. Behind number five in line, it will be hard to get that good feeling, he says.
– a good feeling
Earlier this year, he was also concerned about Ajer's situation. in a interview with VG He said bluntly that he wanted the midfielder to change clubs. Earlier this summer, Ajer became ready for Brentford ready for the Premier League.
– I think it's perfect for Kristoffer. I have a good feeling about it, says Solbakken.
The director of the national team is also pleased that fellow plugs Stefan Strandberg will also be in the top five in the league next season. He's ready for the newcomer to Serie A US Salernitana.
– Stefan is tested against a completely different caliber of players after being on a completely good team in the Russian league. Meeting Cristiano Ronaldo and Zlatan Ibrahimovic will be a great challenge. It has a lot to do, says Solbakken.
The Championship also started last weekend, level two in England, where Sander Berge finally came back from injury and returned for Sheffield United. Solbakken has not yet been allowed to use Berge's services on the national team, and is now concerned that he will be able to play. But he also highlights that the steering wheel is too good for the League.
– Is he. But the most important thing now is that he can play evenly with the matches. There is no crisis if he plays half a year in the Championship, says Solbakken, who also believes that Berge will change clubs before the window closes.
In the past few months, he's seen countless fights, most from the corner of the couch. Now he finally has to start traveling again to follow the Norwegians around Europe.
– Then we will see who comes out better from the starting blocks. Battles are coming quickly for us, Solbakken notes.

www.aftenposten.no