NVE is not afraid of electricity rationing in the spring. – There is still a lot of water in the tanks, says section chief Ann Myhrer Østenby.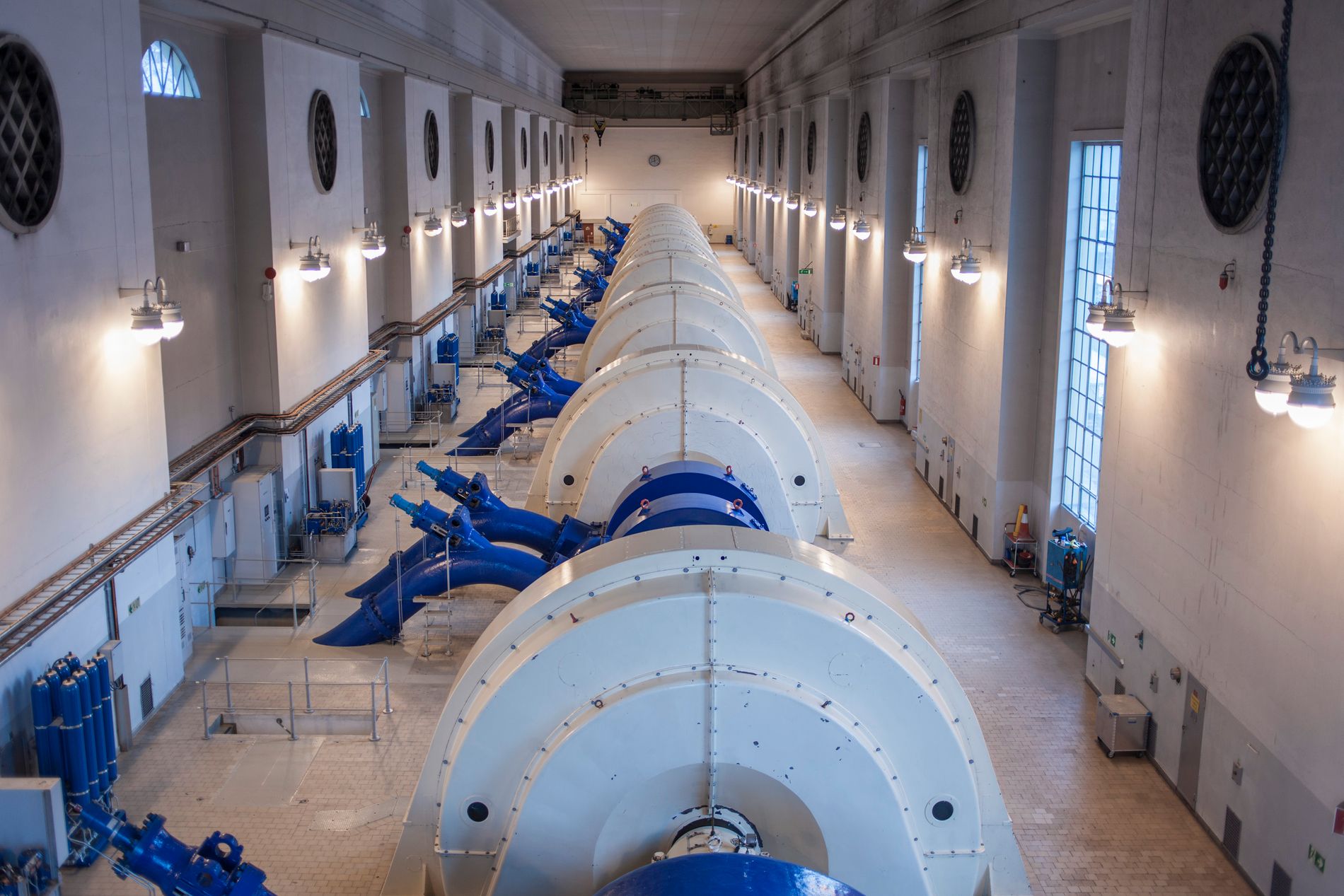 Electricity prices remain at record levels, and Thursday's price of NOK 1.23 kilowatt hours (excluding surcharges to power companies, network rental and tariffs) remains at the same level on Friday, according to the Nord Pool energy exchange.
Analyst Tor Reier Lilleholt at Volue Insight warned Thursday at E24 that in the worst case scenario there may be a ration of electricity in the spring if there is no rain to fill the reservoirs.
There has been no less water in Norwegian reservoirs at this time of year since 2006. The Norwegian Directorate of Water Resources and Energy (NVE) still sees little danger of electricity rationing in the spring.
– We are not there to believe that we are in a situation of power tension, and there are also many steps between a situation of tension and rationing. We do a lot of analysis, but so far we haven't defined the situation as tense, says Section Chief Ann Myhrer Østenby at NVE to E24.
– What is needed for the energy situation to be tense?
– It is that the analyzes show that we do not want enough resources to produce during the winter and spring, says Østenby.
also read
Now the price of electricity is at a new record level: – It may end in rationing
– Still plenty of water
Østenby points out that there is still a lot of water in the tanks, although the degree of filling is less than usual.
– There is a low fill level of the reservoir for the season, but we are in the season when the fill of the reservoir is normally at its highest level. There is still plenty of water in the reservoirs, with the reservoir filling 65 percent, she says.
The average fill rate in the same week for the past 20 years is 82 percent.
You have to go back to 2006 to find a lower reservoir fill in week 36 than this year. At the time, the fill rate was 61.4 percent, according to NVE statistics. Also in 2018, reservoirs were relatively low, at 65.7 percent in the same week.
also read
Record electricity prices in Great Britain before Norwegian cable launch: – Prices will rise
New cables increase security of supply
Norway has greater security of supply than before, now that new power cables to Germany and the UK are in place, NVE notes. Norway now has a total of 17 international connections via overland power lines and cables.
– We are in a situation where we have two power cables on the outside that we had not had before, which contributes to greater security of supply, says Østenby.
– There are also extremely high prices on the market, and it is a signal for the energy-intensive industry, which makes continuous evaluations on whether they should save electricity and stop producing their products, he says.
Typically, it will also rain a lot in the fall, and this can alleviate worries about emptying the chargers. Although it has been dry so far this year, there are a few weeks until it is too cold for more rain to fall.
– A lot can still happen with the weather. The fill level typically rises until week 40 and stays there well into the fall before it starts to decline as production increases in winter, Østenby says.
NVE is responsible for security of supply, but not for prices. Even if security of supply increases with new cables, it can be expensive to import electricity from, say, Germany if the situation becomes tense. Electricity prices in Germany are around NOK 1.60 per kilowatt hour, according to Nord Pool.
– High prices are a sign that the resource situation is worse than what you want to measure based on consumption, says Østenby.
– I'm not talking about rationing now.
The NVE section director thinks it is too early to worry. In previous dry years, the reservoirs were refilled throughout the fall.
– We have seen in previous years with a low fill rate that this has changed during the fall, as in 2006 and 2018, says Østenby.
– So it's a bit early to be worried?
– Our evaluation indicates it. We are not talking about rationing now. If you look at 2006 and follow the line, the fill rate increased throughout the fall, and in 2007 you ended up with a much higher reservoir fill than usual. So this is changing very fast and the weather can change, he says.
– Of course, we can never completely rule out that there may be rationing, because it may, for example, be the driest autumn in history. But that does not concern us now, he adds.

www.aftenposten.no