BODØ (VG) Ulrik Saltnes (28) wreaked havoc and says he was "surprised" at how dominant Bodø / Glimt was. The European adventure can also be a showcase for him.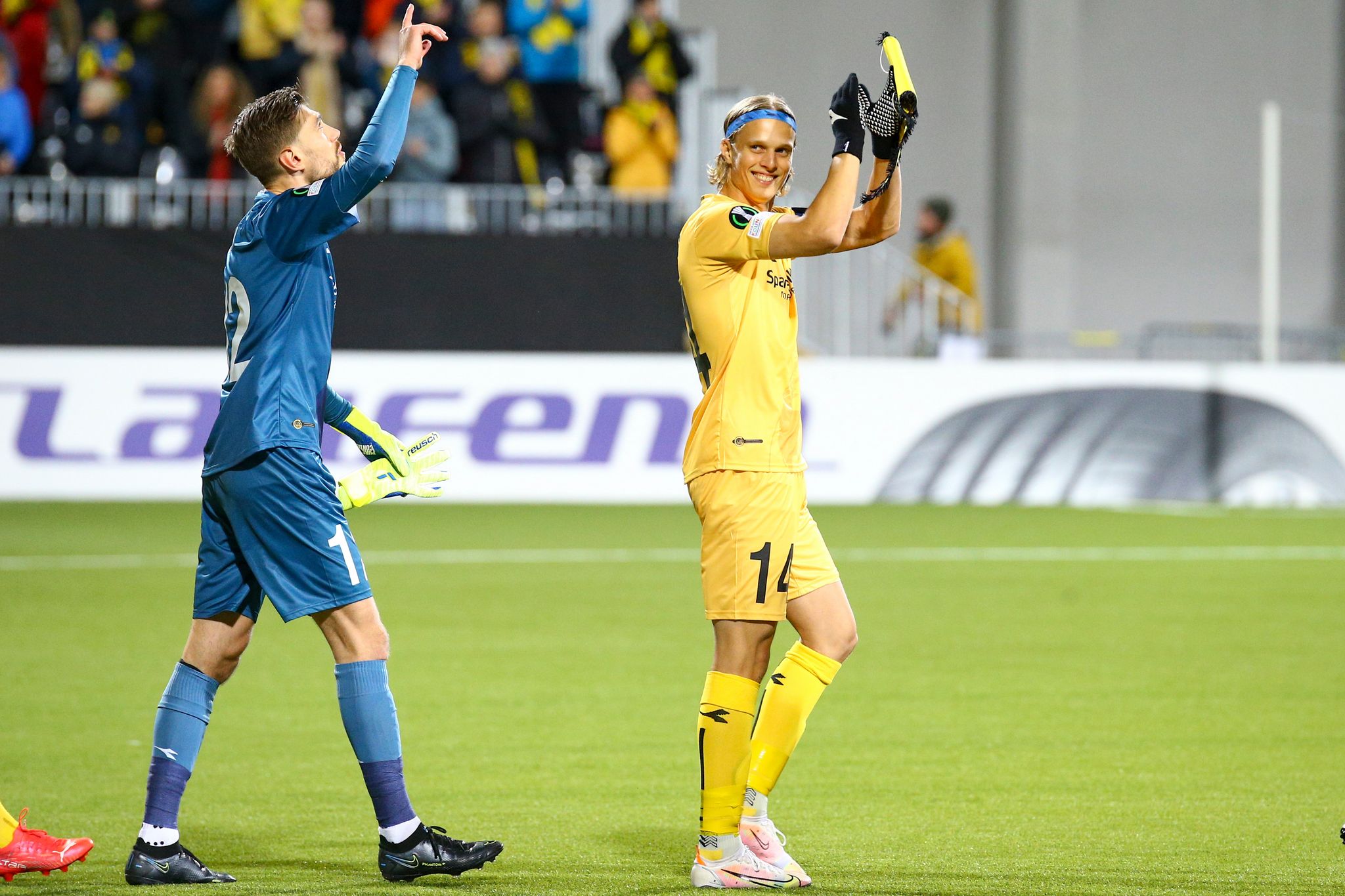 Aftenposten collaborates with VG-sporten. Therefore, as a reader of Aftenposten, you also get articles and services created by VG.
– All footballers always have the dream of taking another step, that's the way things are. That's why we play sports and dominate the highest level possible, says Saltnes about VG's questions after the press conference.
Bodø / Glimt's enormous achievements have also attracted attention outside Norway's borders, and last year Glimt's management declared that "they could sell to all their players if they wanted to."
Last year, Jens Petter Hauge disappeared in Milan after devastating the San Siro. Patrick Berg and Fredrik Bjørkan are some of the players most often connected to foreign clubs, but Glimt veteran Ulrik Saltnes has not given up on his dream of trying abroad.
– Personally, I think Ulrik has had a better season this year than last year. Ulrik is an extremely important player for Bodø / Glimt. He is an army commander, he develops himself, he develops his environment. This is how captains should be, says Kjetil Knutsen.
Saltnes says he was surprised by how dominant Bodø / Glimt was. After the match, he was also the first to stand out when Zorya Luhansk manager and former Werder Bremen player Viktor Skripnik was asked who had impressed him.
– Although Amahl and I show up for training every day with a smile on our face and we really love life here in Bodø, we have a dream of playing in bigger venues than this, says Saltnes.
After a heavy season in 2016, the then 24-year-old midfielder considered resigning, but then everything changed after a fantastic season at the second highest level.
Bodø / Glimt went up and since then neither the club nor the team captain looked back. In the Northerners' first game in a European group stage match, it was Saltnes, of course, who topped the score 1-0.
– We come from a small northern town and a shitty little town too, so being a part of this is completely surreal too. This is a night that almost everyone who loves Bodø / Glimt will remember for the rest of their lives, says Saltnes, adding:
– If you are ten years old and you love Bodø / Glimt, to have an experience, you must sit in the stands and watch it here. I think this means a lot to many.
The last goal was scored by Amahl Pellegrino, who followed with a gunner as he rounded the ball in the far corner.
Goosebumps for a state of mind. It was really fantastic from start to finish, says Pellegrino after the 3-1 win:
The left wing says the experience gives more flavor. His contract basically expires at the end of the year.
– Of course, I won't rule anything out. I have a four-month contract and it is up to me to act and prove that I am worthy of a new contract, says Pellegrino and adds:
– You know it fluctuates a lot in football. Suddenly, you can get a better contract abroad or I will be without a club in January.

www.aftenposten.no