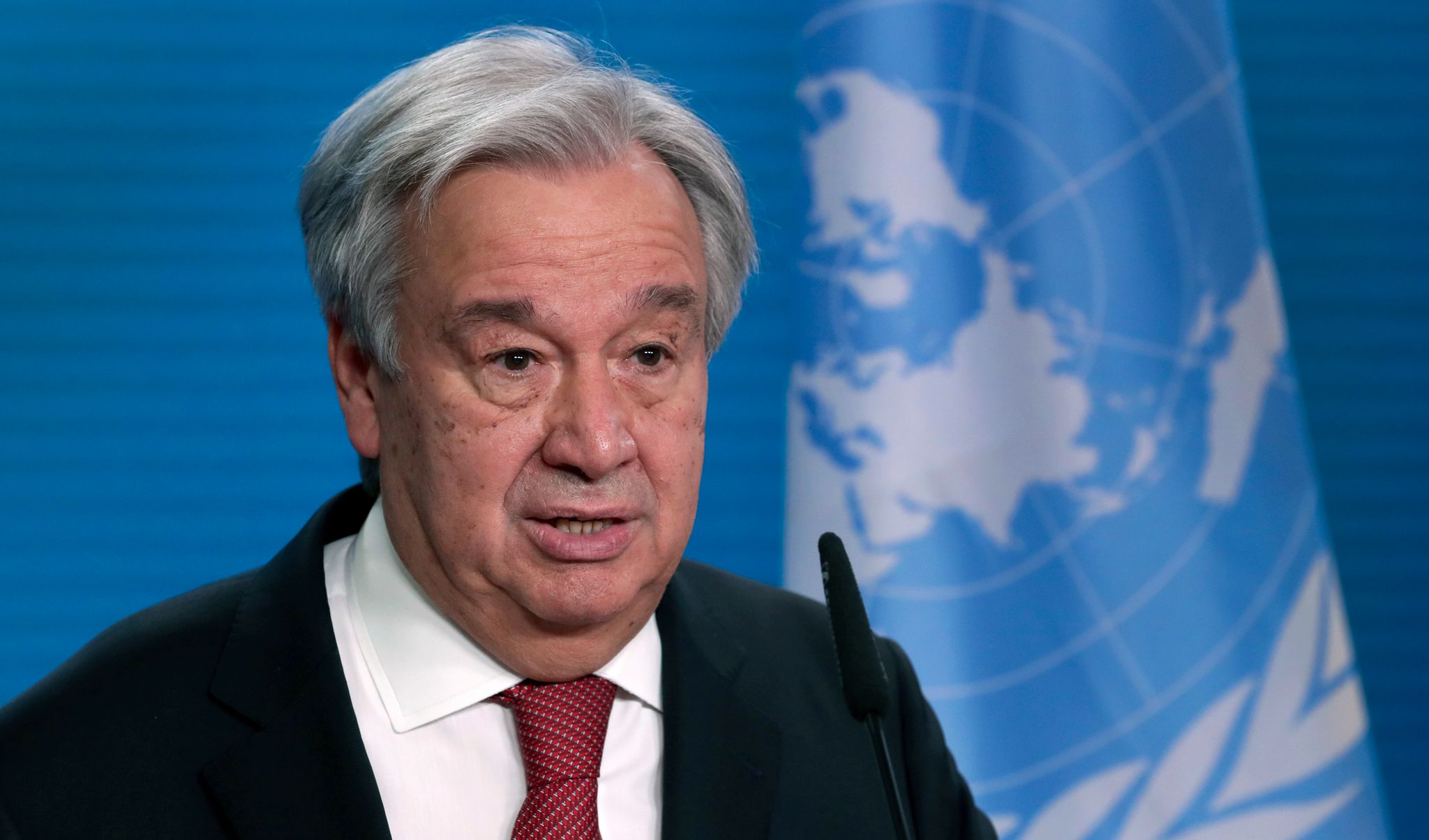 If climate emissions do not decrease, the world is heading for a 2.7 degree warming, warns the UN Secretary General, António Guterres.
In that case, it will be catastrophic, Guterres said in a statement Friday. In a few weeks, the UN COP26 climate summit will take place in Glasgow, Scotland.
A new UN report on emissions from 191 countries shows that the targets set in the Paris Agreement will not be met.
The goal of the 2015 agreement was to limit global warming to less than 2 degrees Celsius, and preferably 1.5 degrees Celsius, calculated from the pre-industrial level.
– Science tells us that we need a 45 percent reduction in emissions by 2030 to become carbon neutral by mid-century. Today's report shows a 16 percent increase in 2030, compared to the 2010 level, writes the Secretary General.
– Urgent
Guterres also refers to the recent climate report of the United Nations Intergovernmental Panel on Climate Change (IPCC), which was released in August.
Up to 234 experts have contributed to the more than 3,000 page report and more than 14,000 scientific papers have been cited.
– The report showed "code red" for humanity. But he also made it clear that it is not too late to reach the 1.5 degree goal. We have the necessary tools. But time is running out fast, says Guterres' statement.
– If we fail to achieve this goal, it will result in massive loss of human life and income base, says the UN chief.
New goals
– Overall greenhouse gas emissions figures are moving in the wrong direction, UN climate chief Patricia Espinosa told a press conference.
He adds that there is still little hope, related to the fact that 113 countries have updated their emissions targets, including the United States and EU countries.
These new emissions targets, which are called Nationally Determined Contributions, will mean a 12% reduction in emissions in 2030 compared to 2010.
G20
With 1.1 degrees warming so far, a host of extreme weather events have already been recorded in recent months. They range from violent heat waves to floods and large wildfires.
The Paris Agreement includes a scheme in which participating countries will review their emissions targets for five-year periods, and the idea is that ambitions are increased if necessary. But the countries behind the biggest emissions have yet to set new targets.
China, the country with the highest climate emissions, has said it will achieve climate neutrality by 2060. So far, the country has not made any national contributions that reduce emissions by 2030.
The new climate targets for Brazil and Mexico are actually weaker than those presented five years ago, according to an analysis by the World Resources Institute.
Guterres points out that the G20 countries account for 80 percent of the world's total emissions.
– Your leadership is more necessary than ever. The decisions they make now will determine whether the promises they made in Paris will be kept or broken, he says.

www.aftenposten.no