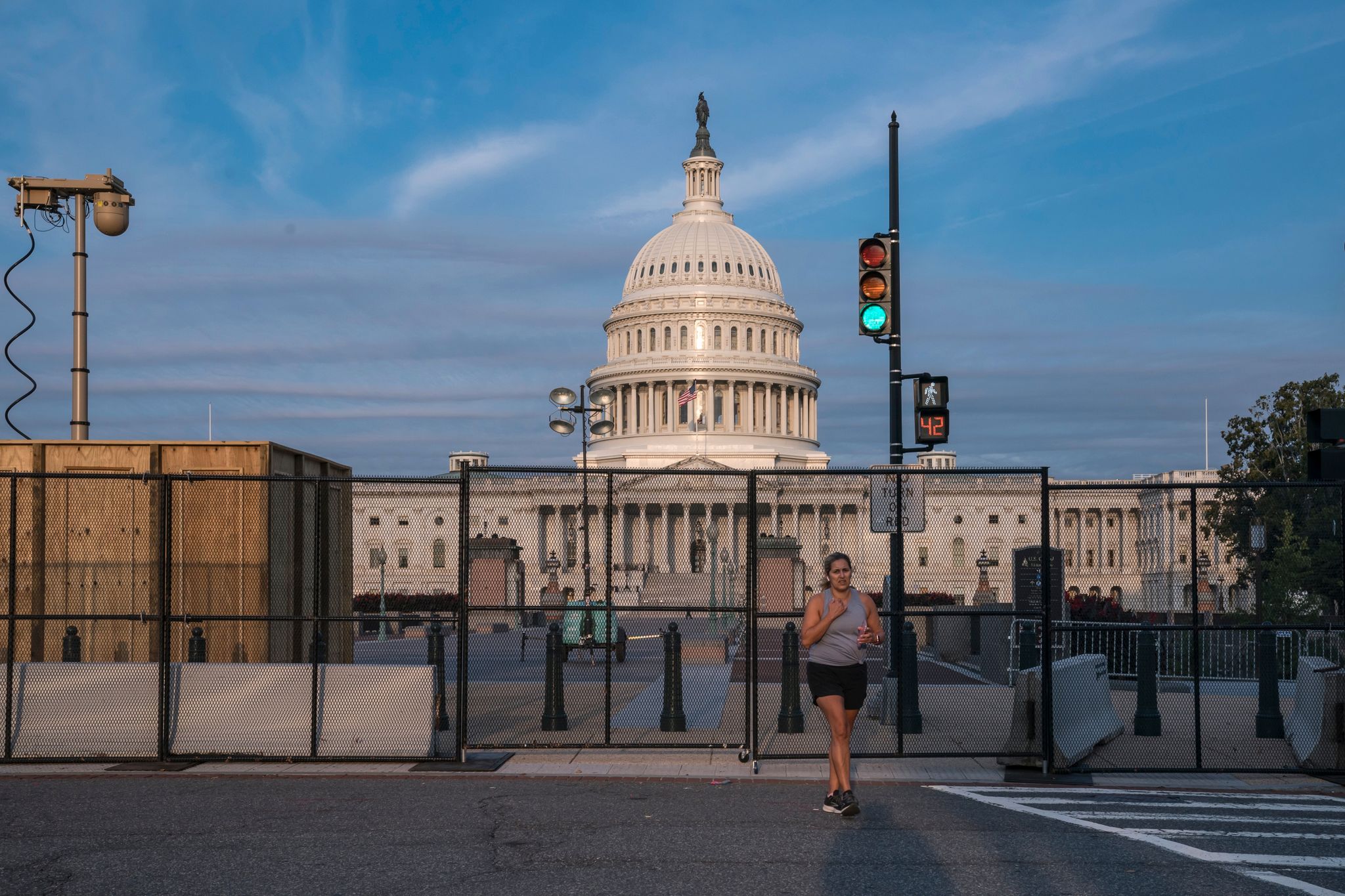 America was united on the pain after 9/11. But the pain may be short-lived. Now an event threatens to create a new division and the National Guard is ready to intervene.
Last Saturday, the United States commemorated the worst terrorist attack on American soil, September 11, 2001. Then-President George W. Bush used the day to commemorate the attacks that may come.
"The threats to our country are not only outside our borders, but in the violence that accumulates within," Bush said in his commemorative speech.
The days when the United States stood together, as they did when terror struck 20 years ago, today seem like a bygone era, the former president said.
– Both in politics it has become a call to anger, fear and contempt. "There are reasons for concern for our nation and our future together," Bush said.
Now, a planned demonstration in Washington, DC is creating fear among authorities in the capital.
The National Guard is ready to intervene, Reuters reports Friday night. A Pentagon spokesman said they had approved 100 soldiers, but said they would only intervene if necessary.
"High probability" of violence and riots
On Saturday, September 18, a large crowd is expected on Capitol Hill. They will mark their support for those who broke into Congress on January 6 of this year.
The mob included several Trump supporters, right-wing extremists, and conspiracy theorists.
So far, at least 570 people have been accused of participating in the storm, in which more than 138 police officers and an unknown number of attackers were injured. At least one person lost his life.
Both the police and local authorities now fear that something similar will happen again. In an internal document, the police warn high probability for the violence and riots in connection with the demonstration, which has been named "Justice for J6" – justice after 6 January.
Waiting for 700 protesters
For the occasion, additional security fences were installed around the congress building. On Monday, the leadership met in Congress to discuss security in and around the building.
The Leader of the House of Representatives, Democrat Nancy Pelosi, was clear in her speech at the upcoming rally:
"They come here to pay tribute to the people who tried to assassinate members of Congress," he said.
Until now it is expected that around 700 people will attend the demonstrations on Saturday. When Congress broke in, there were several thousand.
Former FBI Deputy Director Andrew McCabe has said yes CNN that the police have to take the demonstration seriously. Part of the reason is who is behind it.
Trump-inspired group is behind it
That's the group Look to the future, America who has planned the demonstration on Saturday. They are a conservative activist group started by two sponsors of Donald Trump's presidential campaign.
They are perhaps best known for their attempts to document allegations of cheating during last year's presidential election. They did so, among other things, by placing cameras in polling stations.
This time, however, the pipe has a different sound: "Don't bring or wear political gear. Include things that show support for President Trump or President Biden," they write.
But the organization itself is fundamentally political. Look Ahead America himself writes that they work for "patriots who are dissatisfied and feel excluded from American politics." At the same time, the defendants after January 6 refer to "Political prisoners".
Matt Braynard, one of the organizers, has said that those who come to commit violence are not welcome. There is also a different tone and rhetoric among the far right now than in the days leading up to January 6. according to ABC.
also read
After the police helped him, he attacked them again. Nearly 500 accused of robbing the United States Congress.
Incitement to hatred and incitement to violence
However, the way the incident is discussed online is of concern to the police.
According to both CNN and Rolling Stone Several experts have noted an increase in hate speech and incitement to violence in connection with the event.
This has especially happened after a television function on the NBC news channel. There, the policeman who shot and killed one of the assailants in Congress spoke. their experiences.
The police investigation of the January 6 attack itself was also carried out on Saturday. They had investigated a total of 38 complaints about police behavior. In only six of them did they find conditions worthy of criticism, he writes US Capitol Police.

www.aftenposten.no