On Thursday, Norges Bank will likely raise interest rates. At the same time, the price of electricity is galloping and the price of gasoline is through the roof. – You should definitely prepare, says the private economist.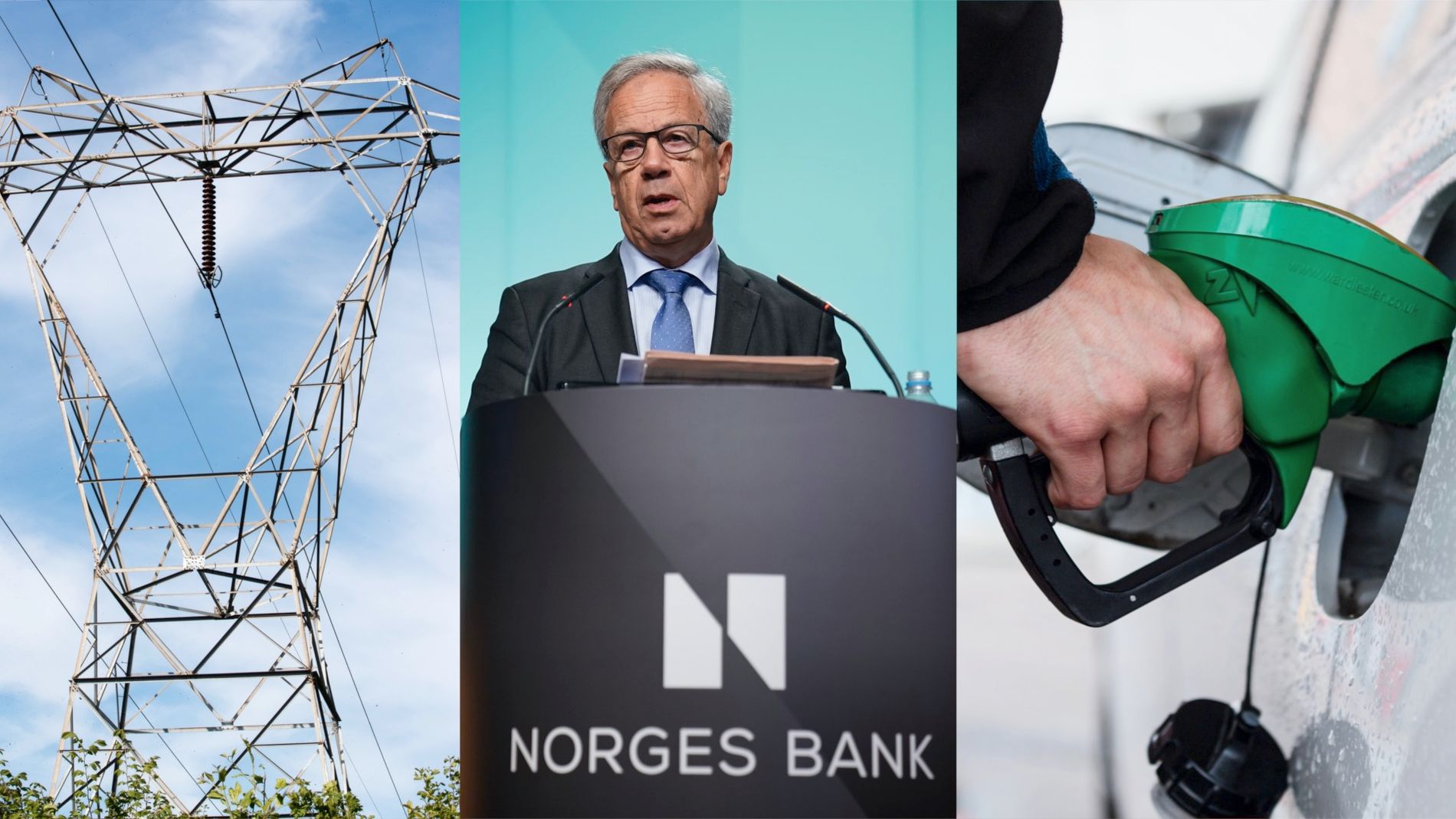 Fall and winter can be challenging for many wallets.
– You get three things at the same time that will hit ordinary homes hard, says Morten Andreas Meyer, secretary general of the National Homeowners Association.
Electricity prices are through the roof and are expected to rise further during the winter. At the same time, gasoline prices have never been higher, according to SSB.
On top of all that, everything indicates that Norges Bank will raise its key interest rate next Thursday. The central bank's forecasts also point to a new rate hike before Christmas, before another two before the summer.
– It is clear that interest rate rises will be noticed. Mortgages are getting more expensive, and the 0.25 percentage point increase is just the first part of a more notable rise in interest rates in the coming years, says Meyer at Huseierne, which organizes more than 240,000 homeowners. in Norway.
If Norges Bank's forecasts materialize, the key policy rate in one year will be one percent higher than it is today.
– Borrowers can do it, but it is the sum that makes it dramatic. Among other things, extreme electricity prices are expected this fall and winter, and will be permanently higher in the future due to the green shift, says Meyer, who also believes that current housing costs will rise much faster than the growth of wages in the future.
When the car fleet is more electrified and various other energy sources switch from fossil energy to electricity, increased demand for electricity will likely contribute to higher prices.
I recommend keeping some rooms cool
Therefore, Meyer recommends that homeowners look at how they use energy to see where to save the now expensive kilowatt hours.
– My immediate advice is to think about which rooms need to be heated and whether you can turn someone off to reduce energy consumption. Heating makes up a large proportion of the energy bill, so if you can lower the temperature by 22 to 20 degrees, then it is a significant contribution to reducing consumption, Meyer says.
When banks raise interest rates, Meyer says it will also benefit consumers with more information about what interest rates really are at different banks.
– We will ask the government to introduce the same transparency requirements as in Sweden, where banks must indicate the average interest rate they have for their clients. Nowadays, it is completely impossible to know what can really be achieved, when banks only set a list price that everyone knows is not real, says Meyer, who argues that such a measure would increase competition between banks and help reduce prices. mortgage rates for many customers.
Check the cheapest energy in your area with VG's energy guide
– I should expect things to be more expensive.
– This is something you should really prepare for, says Eldar Rønning, private economist at Sparebank 1 SMN.
He believes that households should expect things to be more expensive in the future.
– We have gotten used to very low interest costs, and now that interest rates are rising while the price of electricity can double, we should be prepared, says Rønning.
Therefore, the private economist recommends that you take a step back and ask yourself if you are ready to deal with the increased fixed costs that are more likely to occur.
– People should start reserving a mattress. You should have it anyway, and we see in our deposits that people have accumulated money during the crown crisis when they have not been able to spend that much money due to the shutdown, says Rønning, who recommends 1-2 gross monthly salaries reserved for unforeseen events.
Check electricity supplier and mortgage rate
– It can also be beneficial to check if you have the best electricity contract. Now there is also offers that verify for youand it does not matter the same power and the same heat that it gives, no matter who supplies it. Rønning says.
Read on E24 +
Seven Questions and Answers About Soaring Electricity Prices
To compensate for the increase in the price of gasoline, the private economist proposes to recharge when it is cheaper, usually on Mondays and Fridays.
– Also, it is always a good idea to contact an advisor at your bank to see if it has anything to do with your mortgage interest rate. If you want more predictability, you can also ask about the possibility of a fixed interest rate. Most banks have very good fixed rate offers, and then you know what you're paying for the next three, five, or ten years, Rønning says.
Increasing interest rates at the central bank generally translates directly into higher mortgage rates at banks. Banks can also raise the interest rate while waiting for an interest rate increase at Norges Bank, but from the time your bank announces an interest rate increase, it takes six weeks for the rate increase of interest becomes effective.
– It doesn't happen overnight, so it is possible to prepare for it, and it really should, Rønning concludes.

www.aftenposten.no