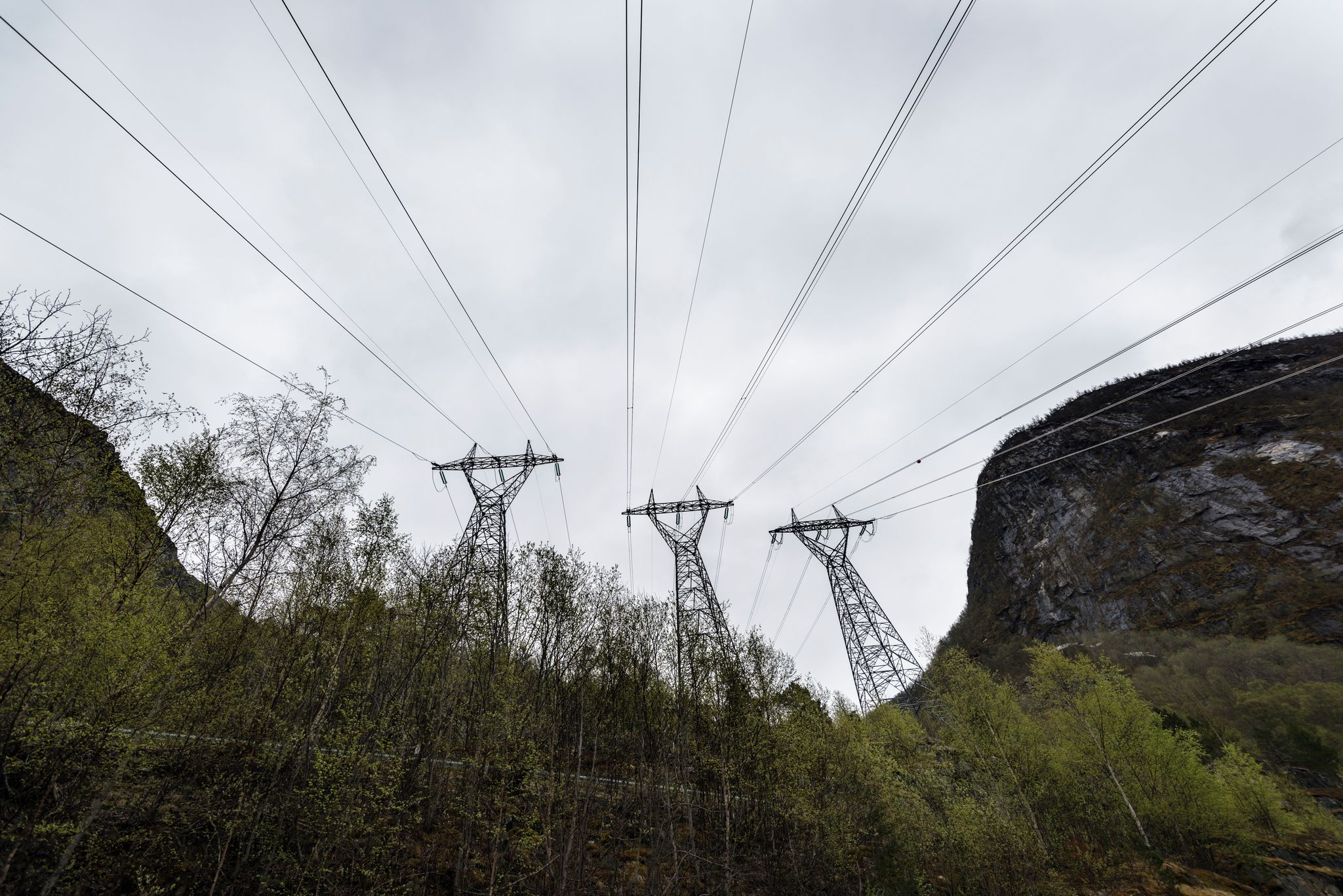 Increased energy development will result in lower electricity prices.
Chronicle
This is a chronicle. Opinions in the text are the responsibility of the writer.
Currently, the price of electricity in southern Norway is breaking records. We have never had prices as high in the second quarter as this year. There are many signs that we are heading into a winter with high prices in southern Norway. In central Norway and in northern Norway, prices are more normal.
Last year electricity prices were at a record low and we experienced negative prices in Norway for the first time. But the world is changing rapidly. We now have a lower fill level in the tanks than normal for the season. This is especially true in western Norway, where summer and fall have been unusually dry so far. Increased wind power production in northern Europe or a mild, rainy autumn could lower prices.
An autumn with little rainfall and early frosts, on the other hand, could give very high prices for the winter.
The situation is a reminder that our energy system is based on the weather. Electricity prices vary depending on the weather and wind. We often think of wind and solar energy as climate-dependent energy. But hydropower also depends on the climate.
The situation is also a reminder that we are connected to the Nordic region and the rest of Europe with electrical connections and regulations. The high prices of coal, gas and CO2 at the international level contribute to increase the prices of electricity with us.
Could we have avoided periods of high electricity prices?
We could have built fewer foreign cables and thus more protected from international developments. Sometimes we probably would have had lower electricity prices. But in some periods we would also have higher prices. Even this year with net exports, Norway imports cheap energy from abroad in periods.
With little to no cables on the outside, we had to develop a lot more power here at home to make sure we had enough power for any situation. Most of them had hardly been profitable investments, and some had to pay the bill.
Alternatively, the authorities could have forced the power companies to withhold more water, so that we were always sure to be self-sufficient. The result had been a less efficient use of our energy resources. At times, we had probably also had higher electricity prices.
Therefore, electrical connections are essential for a good use of our energy resources and for our security of supply. This is especially true during periods of low rainfall, as we are experiencing it now.
We could have politically fixed electricity prices
Until the early 1990s, the Storting decided electricity prices in Norway. It is reasonable to imagine that the price of electricity in that case would have been lower now. But we had not had more water in the reservoirs for that reason. With politically determined low prices, consumption would quickly increase and we could have been in an even more demanding situation.
One good thing about market prices is that they report shortages. Provides a reason to start new production and contain unnecessary consumption. This in itself helps remedy the situation.
The high prices of coal, gas and CO2 at the international level contribute to increase the prices of electricity with us
Our market-based power system with good connections to home and abroad has proven robust for several decades. Many people in Norway depend on electricity to heat their homes during the winter and have limited opportunities to change their consumption.
Policy thus has an important task to ensure that people's spending doesn't spike too much during periods of high electricity prices, especially for low-income households.
Could we have used less force?
We have great potential for energy efficiency in Norway. As NVE recently noted, the potential is 10-15 TWh in construction alone. Much of this is done in commercial buildings and are likely to be profitable investments. High electricity prices should raise awareness of energy efficiency.
Part of the high energy consumption is also due to politically determined goals of increasing electrification. High electricity prices remind us that there is a cost to the rest of society.
Could we have built more energy?
In recent years, we have had the most intense development of new energy in Norway in several decades. NVE has issued hundreds of licenses for small hydroelectric plants and several dozen licenses for wind power.
Considering the intense resistance to wind power in recent years, it is unrealistic to imagine that in this period we would have developed even more energy in Norway.
In recent years, we have not been granted any new wind power licenses,
And there is no need for new developments in several years.
The green change and the options that lie ahead
In a weather-based power system, electricity prices will vary. We will have periods of high prices and periods of low prices, like last year.
But the major energy restructuring in Europe is affecting prices more permanently. Permanently higher CO2 prices increase the value of our renewable energy and the country's total revenue. Climate measures become profitable without burdening public budgets. But high electricity prices also increase spending on individuals and businesses.
So we are at the center of the longer-term options that lie ahead: in the coming decades, strong growth in energy consumption is expected, both in Norway and in the countries around us. Much applies to plans for new business activities. The increase in demand leads to an increase in prices.
Increased energy development, on the other hand, will help lower electricity prices and facilitate such development. Norway has great potential by nature to develop more profitable and emission-free wind and hydroelectric power. At the same time, we have fantastic natural values ​​and a strong commitment to nature among people.
The energy market has several excellent properties. We must take care of them, because they contribute to the creation of value and an efficient use of our energy resources. But the most important decisions in energy policy must be made by ourselves.

www.aftenposten.no