Wayne Rooney (35) was told on the television news that his Derby County is so bad that the club is about to be put under management.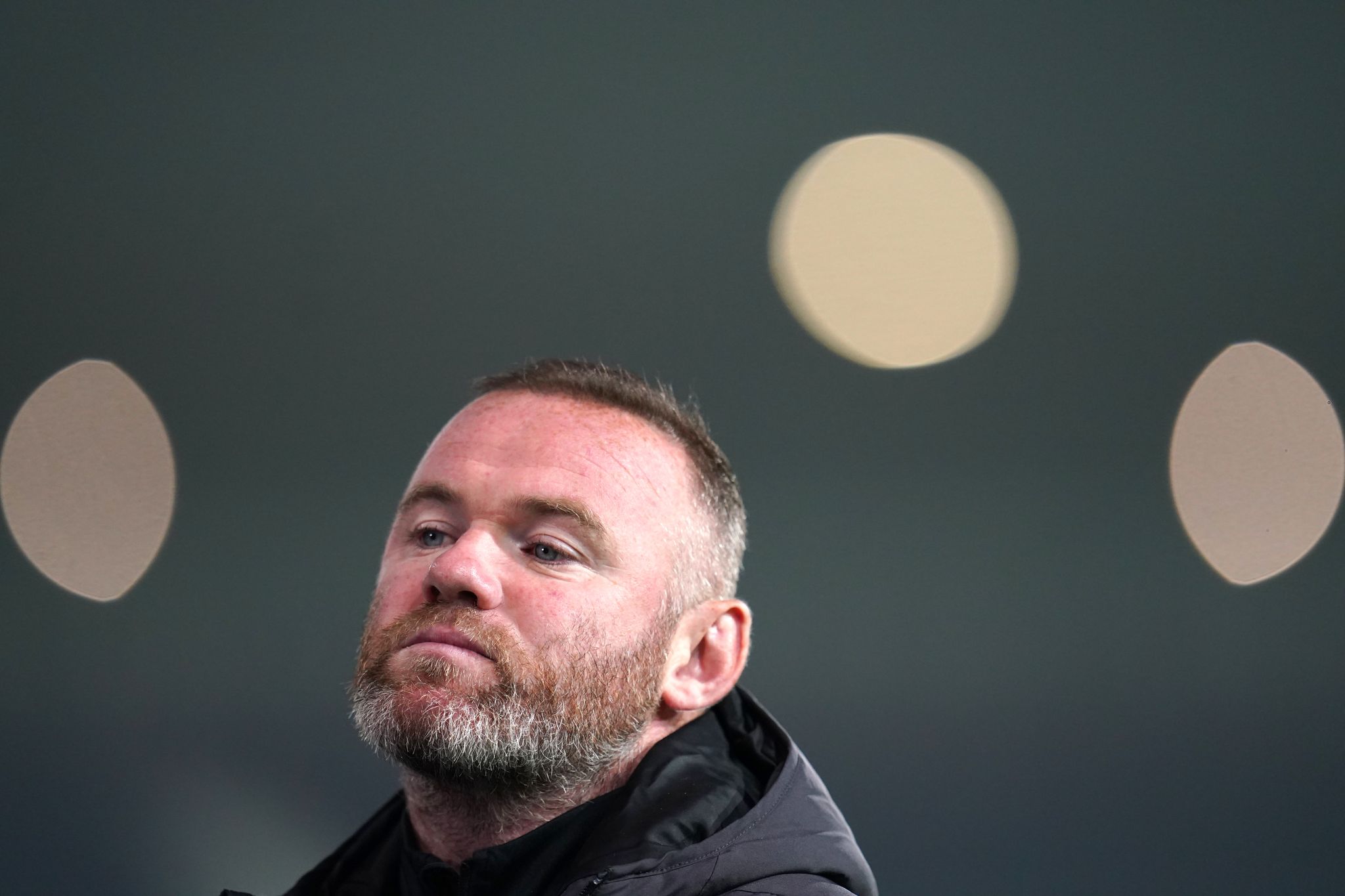 Aftenposten collaborates with VG-sporten. Therefore, as a reader of Aftenposten, you also get articles and services created by VG.
The level two club with many newer Norwegian supporters will automatically have twelve points deducted when placed under management and, in the worst case, will receive a penalty of 21 points, in accordance with the financial regulations of the league.
– It's sad, reports former Derby player, now Sarpsborg coach, Lars Bohinen, about the financial crisis. He no longer has contact with the club where he played for three seasons in the Premier League.
– This is a desperate situation. We can't see Derby County disappear: one of the top soccer clubs in this country, one of the founders of the league, says Sky-pundit. Gary Neville on his podcast.
"Football clubs are more than a business, they are the heart of society, they mean a lot to tens of thousands of people, hundreds of thousands of people in all societies."
– I saw it for the first time on television, says Rooney in an interview with Sky in relation to Derby's 2-1 win over Stoke this weekend.
also read
Chaos for Rooney and Derby before the start of the series: – Everything is dark
– I haven't spoken to the owner Mel Morris. I'm sure you have other things to do. The players also received no information. They saw it on Sky, continues the former Manchester United star, reproduced by guardian.
Derby was ordered to resubmit their accounts for 2015-16, 2016-17, 2017-18 after the league found they had broken the rules. The rules allow clubs to lose a maximum of 39 million pounds (465 million crowns) over three seasons.
With 21 points deducted from Derby, Rooney will face an almost impossible task of avoiding relegation to level three.
Derby played at the highest level every season from 1969/70 to 1979/80, and later in the late 1980s and finally from 1996/97 to 2001/02.
also read
PSG boss on FFP: – The next few days you will be surprised
English businessman Mel Morris has owned Derby since 2015 and wants to sell, but has not reached an agreement with any buyers. He has cut both Abu Dhabi-based Bin Zayed Group and Spanish businessman Erik Alonso. According to Derby Telegrap, Morris has also been in talks with an American consortium, but it also collapsed. The club also cites the effects of the corona pandemic as one of the main causes of the problems.
After the victory against Stoke, says Rooney, according to Derby Telegraph:
– Employees will lose their jobs. It is heartbreaking. They have loans, bills to pay, it's horrible and I'll do my best to help the staff.
– Many of them have been working here for a long time. Now we must try to stick together.
Wayne Rooney has no plans to run from trouble:
– I am linked to this club, I care about the players, the other employees, the club. I use everything in my power to help us get through this.
-I would never forgive myself, because I ask the players to sacrifice a lot, to give everything, he says about the flight from the troubled club.
Rooney says it is his job to restore the dignity of the promised Derby to make the club as attractive as possible to the new owners.
– I spoke with the players and we have to be professionals. We know we are in a difficult position and there will be a point deduction, but we must do our job. The Derby is a great club and I have to get the players to their feet and make it attractive for potential investors to enter the football club.
On January 15, 2021, after a few months as interim manager, Rooney got the position permanently. And it has been anything but easy. It was with difficulty and only Derby remained in the Championship last season.
P.S! Good news from the Derby: If Kaide Gordon has a chance to start for Liverpool this week, he will provide nearly NOK 1.2 million in cash to Rooney's club, according to the Derbyshire Telegraph.

www.aftenposten.no