Only once before has KrF had a woman as a leader. Now is the time for it to happen again, believes KrF Women.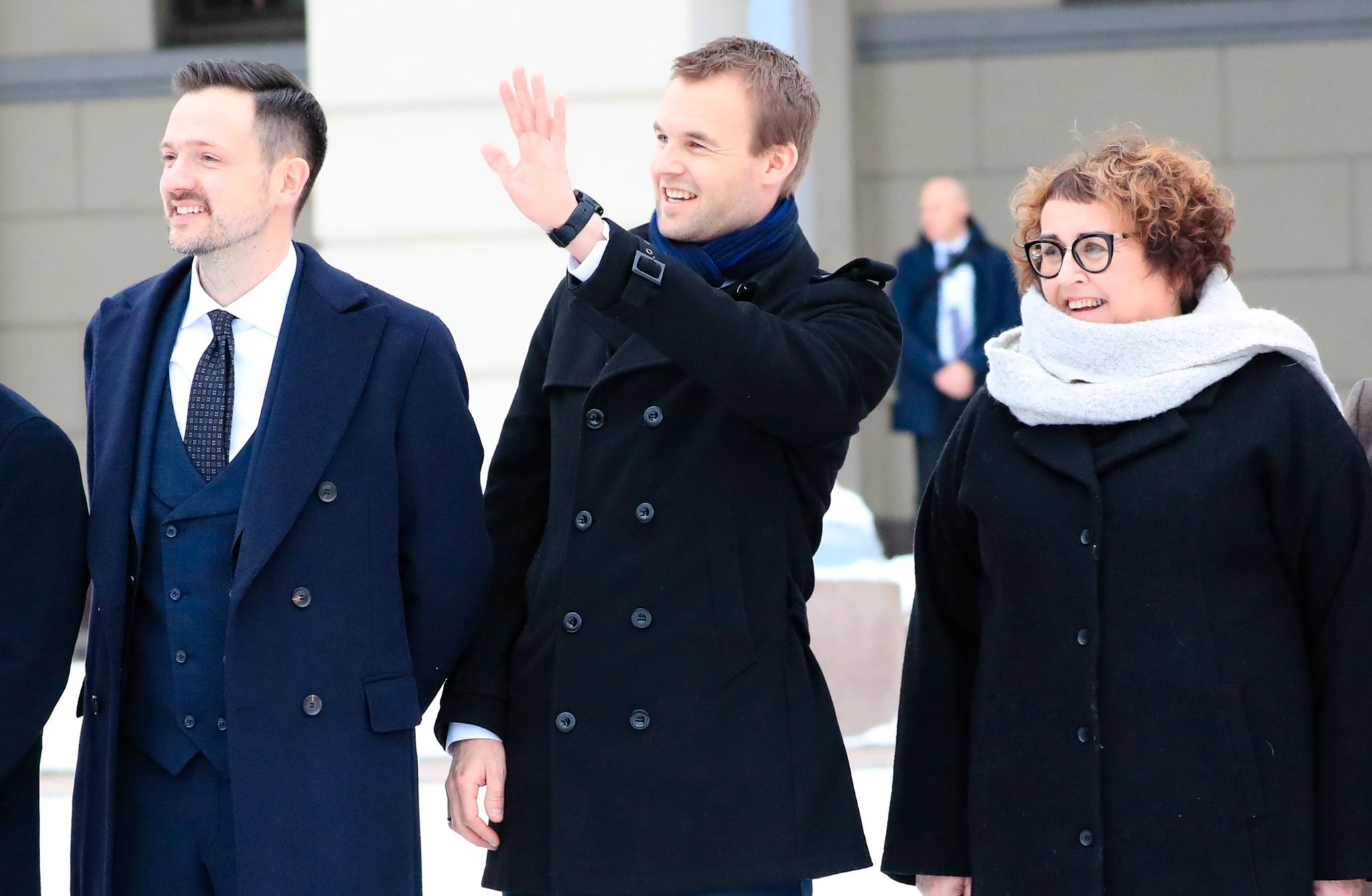 The abrupt departure of Kjell Ingolf Ropstad as KrF leader has started a new leadership discussion in the party. Few counties will designate a candidate. But the working committee of the KrF women's organization has taken up the discussion and agrees. They want a leader who already sits in the Storting and points to Olaug Bollestad instead of Dag Inge Ulstein.
– We had a discussion and we agreed in Bollestad. We think it's the best, says Mariam Rapp. She is for many years the leader of KrF Women, an independent organization for women in KrF.
The women's organization emphasizes that Bollestad is not singled out just because she is a woman. But:
– That she is a woman is no less. She has a feminine perspective on her, by virtue of being a nurse. He has a lived life, says Rapp. She emphasizes that the women's organization will have more discussions about this in the future, also when the nominating committee has presented its recommendation for a leadership candidate.
Mariam Rapp also believes that Bollestad can attract an important target group, adult women.
Take control on Friday
Bollestad will take over as the party's interim leader when the party's national board meets on Friday. It occurs by virtue of her role as the party's first deputy. But Bollestad will don't comment if you are eligible to become a leader permanently.
– I have great respect for the game and the process we are entering now. I do not want that process to be short-circuited, and that is why I do not want to comment on leadership issues, Bollestad writes in an SMS to Aftenposten.
Furthermore, he writes that he will respond to the party's own bodies before responding to the media.
– Now I am concerned that as part of it we will find together a good process for the way forward, and we will achieve it, he says.
– Easier to point to men
However, she considered challenging Ropstad as a candidate for leadership in 2019, when Knut Arild Hareide had lost the battle for the KrF leadership choice. She writes that in the book Tell the truth about life. But she did not take the fight and justified it, among other things, with the fact that the "peak of the bottle" at the party had been targeting Ropstad for a long time.
KrF has only had one party leader before, Valgerd Svarstad Haugland, from 1995 to 2004. In the book, Bollestad states that KrF must get better at lifting women, including healthy adults:
"I have thought that it is often easier to single out young men than women, and perhaps especially older women. If you, as a woman, challenge a man in the battle for leadership positions, it should be three times as many. well and, I had almost said, three times younger, "he writes in the book.
Popular locally
Bollestad (59) is older than the resigned leader Ropstad (36) and the other candidates who have been designated as favorites. Dag Inge Ulstein (40), current Minister of Development, also sits in the Storting and is mentioned by several. Ida Lindtveit Røse (28) also stands out as a joker. On Monday, however, he said TV 2 that she is not relevant.
Ulstein, who has been chosen from Hordaland, stands out as locally popular.
– He is popular and has broad support in the party apparatus in western Norway. Both inside and outside the party organization, says Vestland KrF leader Morten Helland.
– Are you pointing to him instead of Bollestad?
– It's too early to say anything about it. There are several considerations that come into play, he says.
Important storage location
There are several in the party who emphasize that it is important for the party leader to sit in the Storting. Espen Andreas Hasle, KrF group leader in Oslo city hall, is one of them.
– Then it is natural that it is between Bollestad and Ulstein. "I think it is a great advantage to have daily contact with politics and the platform that the Storting provides," he tells Aftenposten.
Hasle emphasizes that both Ulstein and Bollestad are good candidates, but he won't answer who he prefers.
– Tomorrow we have a meeting of the county board. I hope it's a topic then, so I'll wait and see, he says.
Bollestad's constituency, Rogaland, will not launch its candidacy at this time.
County leader Oddny Helen Turøy says she will await party trials.
– Bollestad is a good candidate and it is natural that she is one of those who are considered, but it is important that we take advantage of the time that we are going to achieve. There should be some rules that we follow, he says.

www.aftenposten.no