The Oslo World Cup goes without Felix Baldauf (26) on the fighting mat, but he has finally received an explanation for all the injury problems of recent years.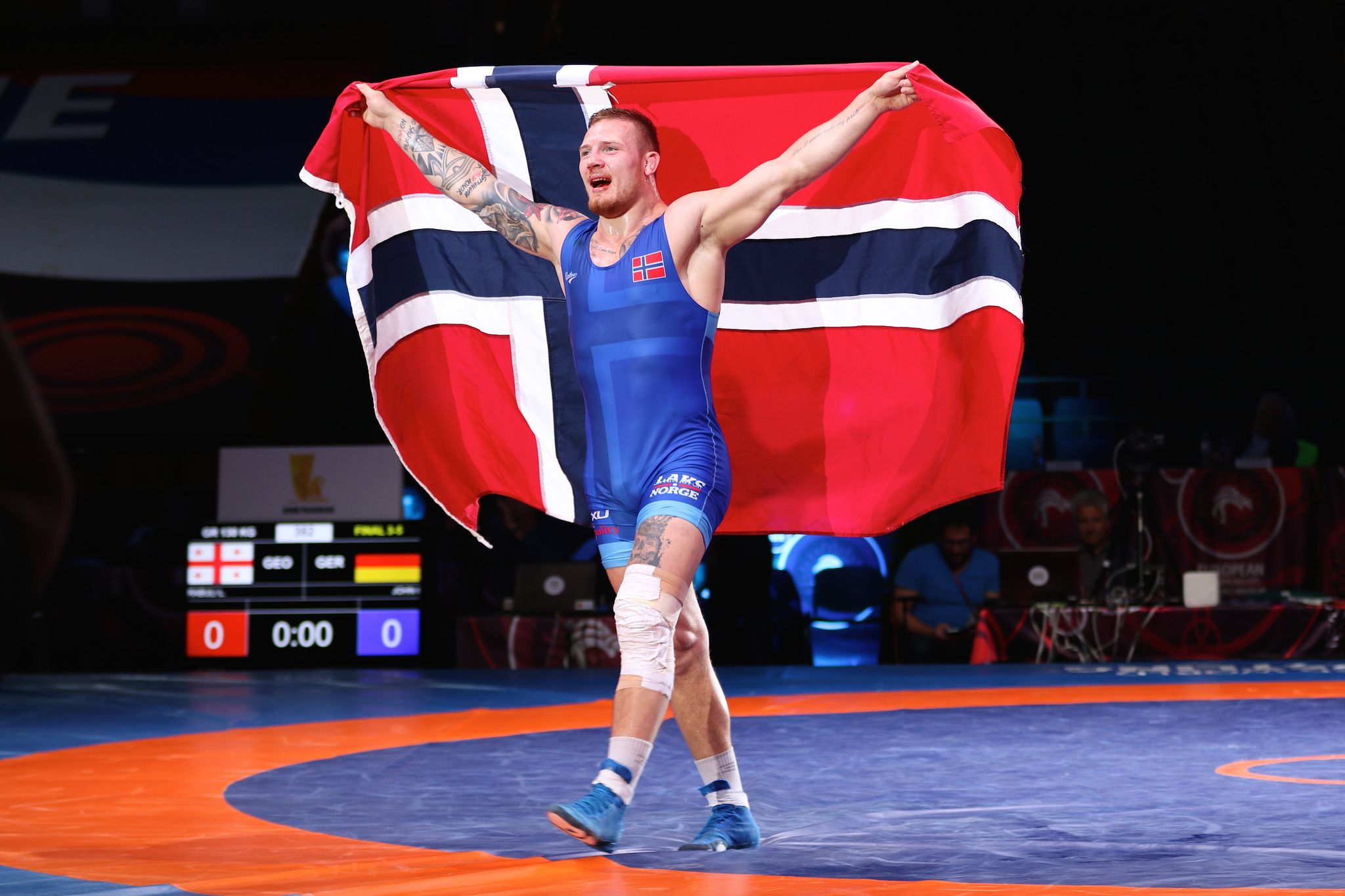 Aftenposten collaborates with VG-sporten. Therefore, as a reader of Aftenposten, you also get articles and services created by VG.
This weekend, the World Cup team arrived to defend Norway's honor at home in Oslo in early October. Baldauf is not included.
The 2017 European champion has had huge injury problems in recent years, but reacted strongly when he received the message.
– He was cursed. Anything else would have been strange, Baldauf tells VG by phone from Denmark, where he is in training camp with the rest of the men's team.
While most of the teammates prepare for the World Cup at home in Oslo, Baldauf will miss another championship. Just before In the May Olympic qualifiers, he was infected by corona..
Although his first reaction to the wreck of the World Cup was "curse", he understands the decision of the leadership of the national team.
– They have done it for my own good. "I have not trained wrestling in three or four months, and the risk of injury is very high if I go to the mat in a championship," says Baldauf.
– Everyone dreams of the World Cup at home, but with that training base, Felix has nothing to do there. He's not a kid who should be there to learn, Aanes tells VG about the reasons.
Baldauf broke through when he became the European Under-21 champion in 2014, claiming bronze at the Under-21 World Cup that same year. At the senior level, he hit the gold of the European Championship in 2017. It seemed to be a brilliant career.
Then the injury problems escalated. Three weeks ago you received the message that provided answers to many of the problems. You have "inflammatory back disease," also known as ankylosing spondylitis, a disease that affects the joints in your back, pelvis, and hips.
– It was a great relief to receive the answer. I have trained half of what I was supposed to do, I had been away for half a year and didn't know why. Now I am on medication, which seems to be working very well, says Baldauf.
– What do doctors say about wrestling on top of the world when you have this disease?
– They are also optimistic. I will try to live fully as usual, but it can be challenging to hang around others all day. I don't know of any other switches with the same diagnosis.
– We should try this in the future. The drug works well in humans, but not necessarily in elite athletes. We can't risk Felix being in a wheelchair in a few years, says Aanes.
also read
Bullen's Olympic foul reinforces the goal of a World Cup medal
NRK series
Norwegian fighters have received a lot of attention in recent weeks. The World Cup is approaching and NRK has released the documentary series "Head in a pinch".
In the first episode, Baldauf is very central, and his many conflicts with the national team coach Aanes is one of the themes.
– Now I'm not going to fully reveal how the relationship between Fritz and I is now, but we have had it very turbulent in all the years. Perhaps because we are very similar in some areas, says Baldauf.
– It is suggested in the series that he felt he was accused of complaining of pain and injury. Do you have a little more understanding now that you have been diagnosed?
– Yes, we've talked a lot about that. And now Stig-André is in the role of assistant coach, and he does an important job as a buffer between Fritz and me.
The coach of the national team, Aanes, confirms to VG that he has been skeptical:
– Yes, I have doubted a bit … Now I feel very relieved for him, because now we know what has been wrong.
Baldauf is 186 cm tall and weighs between 105 and 110 kilos per day. He competes in the 97/98 kg category and has been marked as a tough guy with funny and rather short comments. He was a ringleader when Cecilia Brækhus boxed at the Oslo Spektrum.
When you joined Bloggers on TV 2 A few years ago he commented on his own body and that it was important to show it off.
"If you have a Ferrari, don't leave it in the garage," said Baldauf with a wide smile.
– I have aged a bit, but I really do not regret anything. It was innocent fun.
Difficult parenting
Baldauf has fought a tough and "invisible" battle in recent years. In the NRK documentary, he talks about an occasionally rough upbringing. Mother Jana, originally from East Germany, was apparently a mother who followed her children into training with the East German discipline. At the same time, it was the family's secret that he had major alcohol problems.
– How have been the reactions after these details came out?
– I have received a very good response and many nice messages. Now this series came, and then I thought I had to be honest and tell it like it was. I tried it a few years ago, but then it wasn't ready …
– Now I think I just have to appropriate my story and tell it without shame. If you can help someone else in a similar situation, then it's worth it.
Several media have had the solid trajectory of Baldauf as a subject in relation to the premiere of the documentary.
– How has this been for your mother?
– It has been painful, has a bad conscience and is full of regrets. I told you you shouldn't have that. She also has her reasons why it turned out the way it did.
– I had to dig deep to bring this up. All the pain But in hindsight, it was also good to get it out. In the NRK series, it turns out that there are several in the national team who have heavy luggage, and we support each other, he adds. and think, among other things, of Berge's experiences.
The process he's been through, combined with the recent diagnosis, makes him optimistic.
– I have posted many times inside my head, but my background has probably helped me not to give up. Now I have better conditions than in a long time.
– The big, big goal is the Paris Olympics in three years. Then I'll show that all the recessions were really worth going through, says Baldauf.
P.S.! She you can see the first episode of "Hode i klemme" on NRK.

www.aftenposten.no