Norsk Topphåndball confirms that he has asked questions about the role of national team manager Christian Berge in Kolstad's new adventure and the dream of bringing Sander Sagosen home.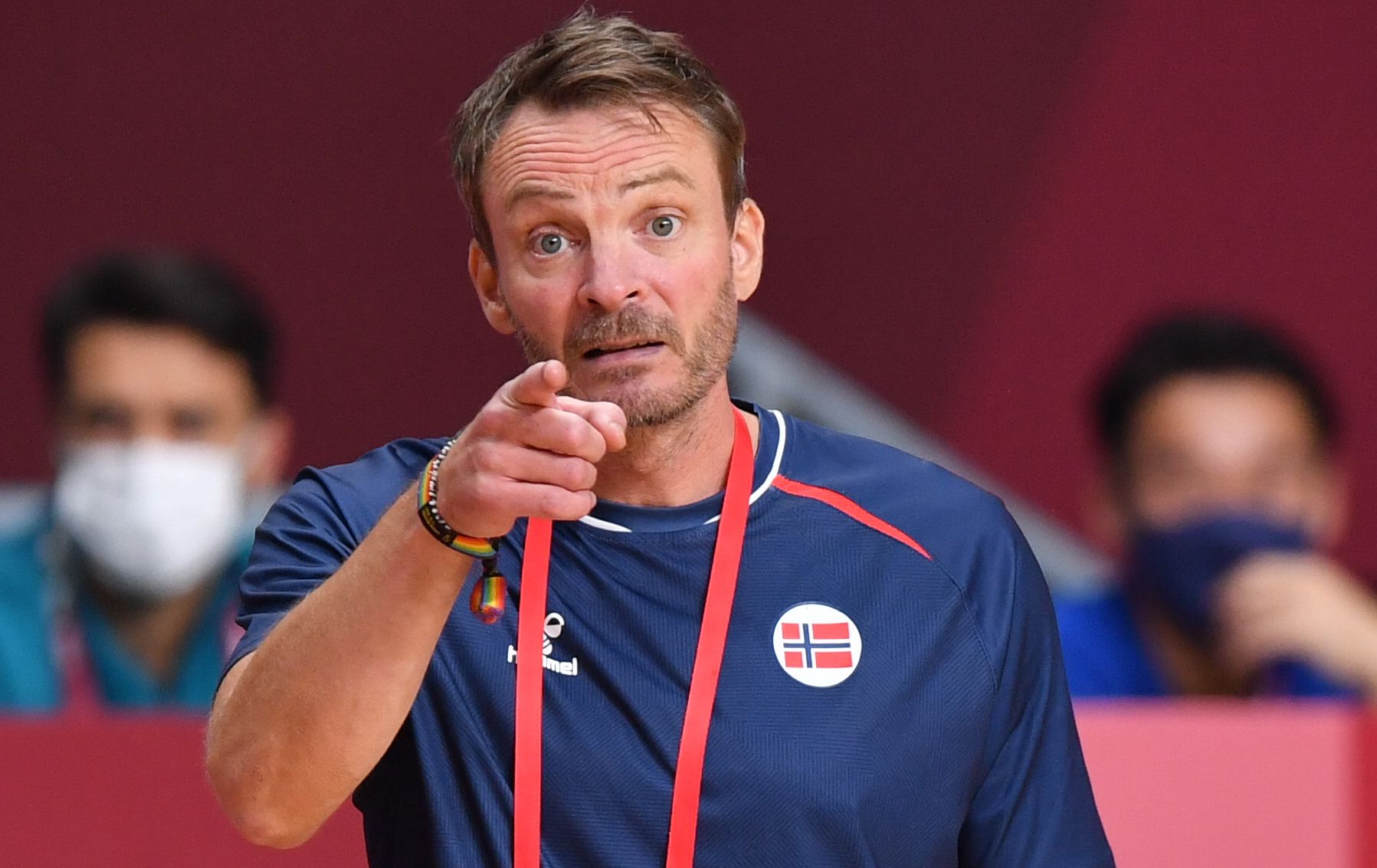 Aftenposten collaborates with VG-sporten. Therefore, as a reader of Aftenposten, you also get articles and services created by VG.
– We need to get a confirmation or denial if Christian Berge is involved in this project. That is, if you are actively involved in this project for Kolstad, says the chairman of the board of directors of the most important club association, Trond Knutsen, to VG.
There has been an avalanche of rumors about what the national coach has or has not done. TV 2 announced last Friday that Kolstad not only has ambitions to bring home Sander Sagosen, but also Magnus Abelvik Rød and Magnus Gullerud from the German Bundesliga. Christian Berge was also linked to the Trøndelag project.
– We want to know how Christian himself experiences this, says Knutsen. He emphasizes that the rumors are many and that Norwegian Top Handball does not know specifically if Berge has mixed roles, says Knutsen.
From what VG understands, the clubs fear that Berge has worked to link the star players with Kolstad Trondheim.
also read
Simmer in top Norwegian clubs after Sagosen news
– I do not want to contribute to all the speculation that abounds. As Kåre Geir (Lio) told VG yesterday, the case is now handled by the Norwegian Handball Association. So I mean Secretary General Erik Langerud, the director of the national team writes in a text message to VG.
Knutsen and CEO Hein Barthold met with Lio and Langerud on Monday about the case.
The handball president confirms that the circumstances surrounding what Berge did or did not do are now being reviewed. Lio has announced that the matter will be discussed at the handball association's board of directors meeting on October 1.
He says it is "exciting" to follow the development Kolstad is planning for a large investment that has yet to be presented to the public.
– Can the coach of the national team have a role in this?
– Nerd. It depends on the club who will be the coach in Kolstad. But we have an agreement with Christian Berge as a national coach at work full time and there is no opportunity to get involved in other teams. If we are going to change that, then the federal government must decide.
also read
Mamelund praises the Kolstad project: – This is unconditionally good
Lio says he has received "no confirmation" that Berge played an active role in Kolstad's vision for the future, but that the national team coach "has thought about the problem and possibly talked to someone about it."
– Have you received any question from Kolstad that they want Berge as a coach?
– No, the board has not received any inquiries in this regard. There has been no official investigation into the handball association. Now the general secretary is oriented on the issues and then presents the matter to the board.
On Wednesday, Erlend Mamelund praises the Trondheim club project on VG:
– It must be unconditionally good for the entire league and all competitors to bring home great stars of the national team. They want to create publicity we haven't seen before, says the former national team player who is now a coach at Haslum.
– We applaud whether Kolstad will have a roof for Norwegian handball. Of that there is no doubt, says the president of the handball.
– It should be noted that we encourage all clubs that want to bet. There is nothing wrong in it. It's great that more people want to challenge the greats on both the female and male sides. It's good for the league and handball in Norway, says Trond Knutsen on Norwegian Top Handball.

www.aftenposten.no