This is how Branns and Sandviken's management answers questions about the stadium, equal pay for equal work and why they think the merger is a good idea.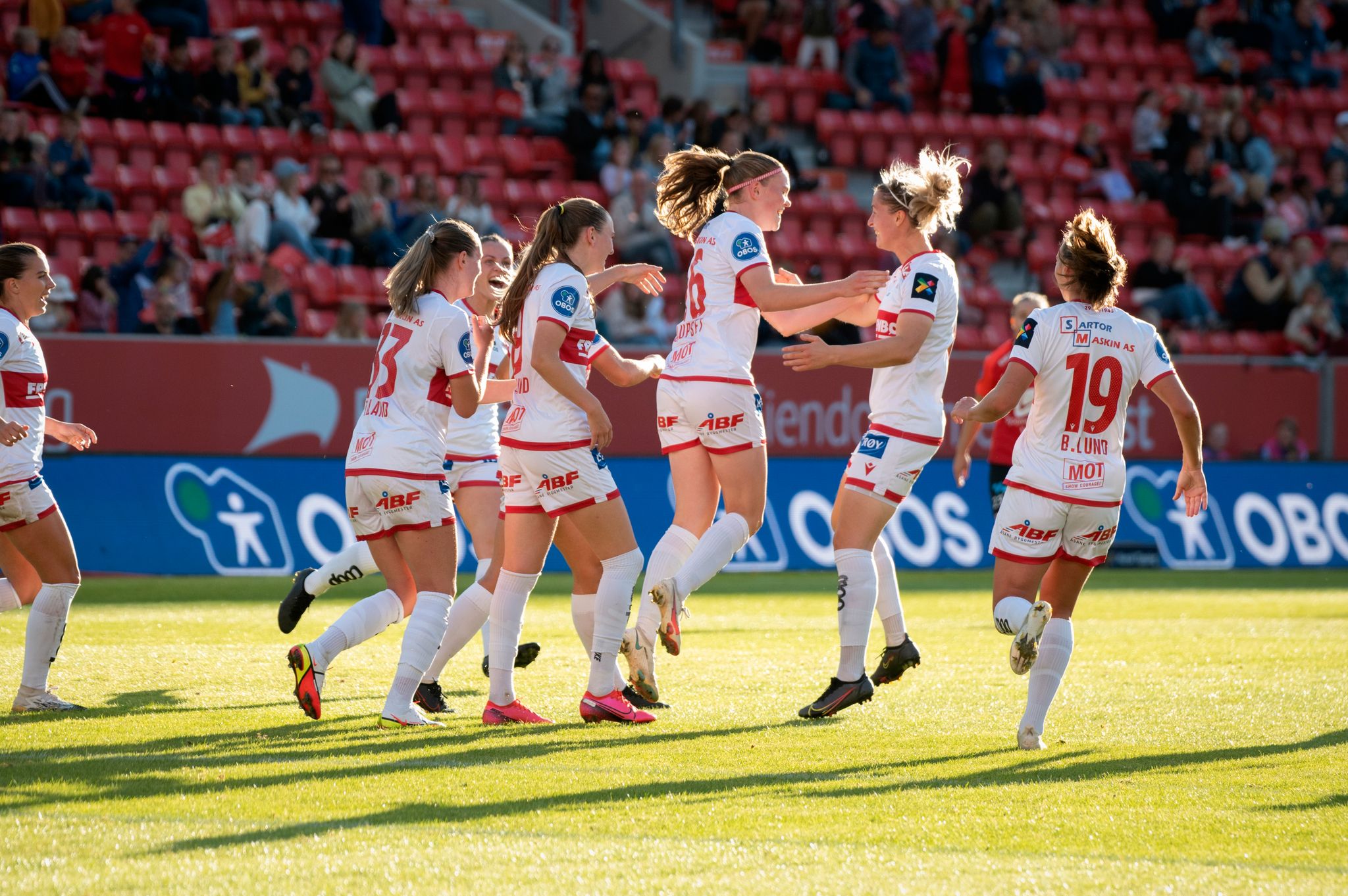 Next month, members of the two clubs will say yes or no to Sandviken joining Brann. BT can already report important clarifications on which the plans are based.
The ladies will not play at Brann Stadium. They will continue to have Stemmemyren as their stadium and will only play at the stadium on special occasions.

There will be no equal pay for equal work. Branns' economy is ten times larger than Sandviken's today, and it is irrelevant that men's income subsidizes women.

Starting in 2022, Sandviken will change its name to SK Brann women and will start playing in Brann's suit, but in practice it will continue as today.

Starting in 2022, there will be a common team image and profile of women and men in Brann.

Starting in 2023, the old Sandviken organization will cease to exist. Later, the women's team becomes part of SK Brann also formally, and all employees are transferred to Brann. Then the women's team and the men's team will have the same meeting, annual meeting and club.
But it all depends on the members of Brann and Sandviken voting for him at the extraordinary annual meetings that are scheduled for next month.
Not in the stadium
– We have maximized our potential as Sandviken, says Pål Hansen, Chairman of the Board of Sandviken.
It has no problem with the women's team not playing in the Stadium.
– For us, it is in no way urgent with the construction situation. I also look at a team like Vålerenga, for example, who play in front of a lot of empty seats. It means a lot to us that it feels a bit intimate where we play, says Hansen.
The fact that Brann has grass in the stadium, and that the field does not tolerate two teams playing there, influences the evaluation. The plan is for the women's team to play at the Stadium in the main matches and the European Cup.
– There will probably be matches in the stadium, but the ladies will play basically in Stemmemyren, confirms Vibeke Johannesen, general manager of Brann.
Last week Hansen wrote a reader post on BT where he explained why Sandviken wants to enter Brann. He says that Sandviken's economy has grown from 4 to 12 million crowns under his leadership, but notes that the Rosenborg women's team has a budget of 19 million crowns.
No equal salary
By comparison, SK Brann has a budget of NOK 116 million this year.
– We have to enlarge the cake. So we need the organization, the strengths and the brand that Brann represents in this city, says Hansen.
But equal pay for the same work is a long way off.
– There has been no discussion about this. Our priority is to be able to facilitate an even better professionalization for the women's team, says Hansen.
18 Sandviken players have a professional contract, but most work or study at the same time.
– Today there are big salary differences, but we must have money if we want to pay the players better. It requires the interest and the market to be there, says Johannesen.
This is how Hansen answers the question of why he thinks Sandviken will get more support as part of Brann, given the team's low appeal today. Despite the team leading the series, the average audience naked 417.
Then the match at the Stadium against Arna-Bjørnar is included, where about 1800 bought a ticket.
– I think Brann can now expand by also getting a women's team. It's about us addressing a different audience like families, coaches with teams, and not just "man (46) with beer in hand," says Hansen.
Refers to Arna-Bjørnar
Previously, Arna-Bjørnar was the best women's team in Bergen, while Sandviken is now the best team in Bergen and Norway.
– They are an example of what can happen. If some people go missing, it will take a short time for things to half collapse, says Hansen, who believes the risk of something like this is lower in a large organization like Brann.
Johannesen doesn't believe in an explosion of women's football in Bergen overnight, despite Brann landing a women's team.
– Joining Brann can increase the income of the public and companies, and many say that it is positive, but it is by no means automatic. The willingness to pay must be there, says Johannesen.

www.aftenposten.no