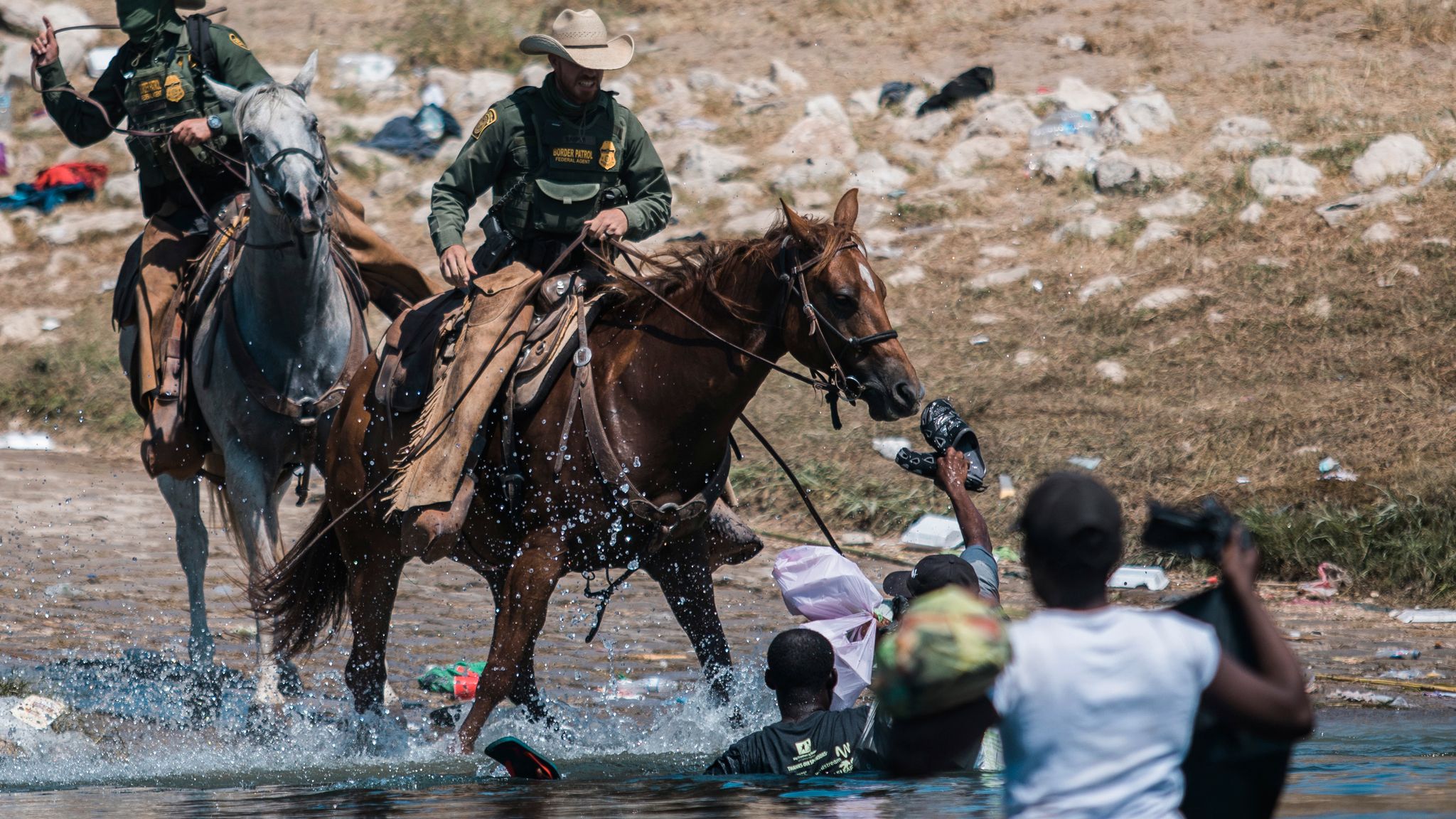 The UN is very concerned about the US deportation of Haitian immigrants from Texas.
The White House has come under fire for sending planes on planes with migrants back to crisis-ravaged Haiti.
The crisis escalated after photos of border guards mounted on whip-like straps forcing migrants down the Rio Grande were released. Several have pointed out that the images of a person of white power on horseback controlling dark-skinned people are like a glimpse into slavery.
The UN High Commissioner for Refugees, Filippo Grandi, says he is "shocked by the images of the miserable conditions under the bridge in Del Rio, Texas, where more than 14,000 Haitians gathered after demanding trips."
He also harshly criticizes policies introduced when Donald Trump was president, which detains the vast majority of arrivals at the border, referring to the fact that migrants can spread COVID-19.
"Challenging and heartbreaking"
In a statement, Grandi said that the deportations, without examining whether all migrants have protection needs, do not conform to international standards. It can possibly be equated with the return of asylum seekers to areas where they are at risk of persecution, which violates international law.
The Secretary of Homeland Security of the United States, Alejandro Mayorkas, also reacted strongly to the photos. He describes the situation as "challenging and heartbreaking," but it comes with a strong warning.
– If you come to the United States illegally, they will return you. His trip will not be successful and he will put his life and the lives of his family in danger, he says.
Mayorkas and Raúl Ortiz, the chief of the U.S. border police, say they are investigating reports that riding officers have used whips and their horses to push migrants down the river that forms the border between Ciudad Acuña in Mexico and Del Rio in Texas.
There are no signs of illegal use of force.
Up to 15,000 migrants have settled in fast-growing, temporary camps in the US border city.
Thousands of people gathered under a bridge to seek shelter from the sunlight, and conditions in the temporary camp were poor.
Mayorkas and Ortiz emphasized that there is no indication that something was wrong, based on photos and videos of the events. Mayorkas says mounted border guards use long reins and do not whip to control the horses.
Ortiz, a former border police chief in Del Rio, says it can be difficult to distinguish between migrants and smugglers when people move back and forth along the river. It says it will investigate the case to make sure no officer acted in an unacceptable manner.
More will be returned
A total of 600 Department of Security employees, including Coast Guard personnel, have been dispatched to Del Rio, a city of about 35,000 people west of San Antonio.
The Defense Ministry has been asked to contribute to what is one of the largest deportations of migrants and refugees from the United States in decades, says Mayorkas.
He adds that the United States will increase the pace and capacity of flights to Haiti and other countries in the area. The number of migrants who have gathered at the temporary camp under a bridge rose to 14,872 on Saturday, according to the National Border Patrol Council, a union of border guards.

www.aftenposten.no