The first fall storm this year has prompted the Norwegian Meteorological Institute to send out so many danger warnings that they have almost been buzzing. But the wind soon calms down.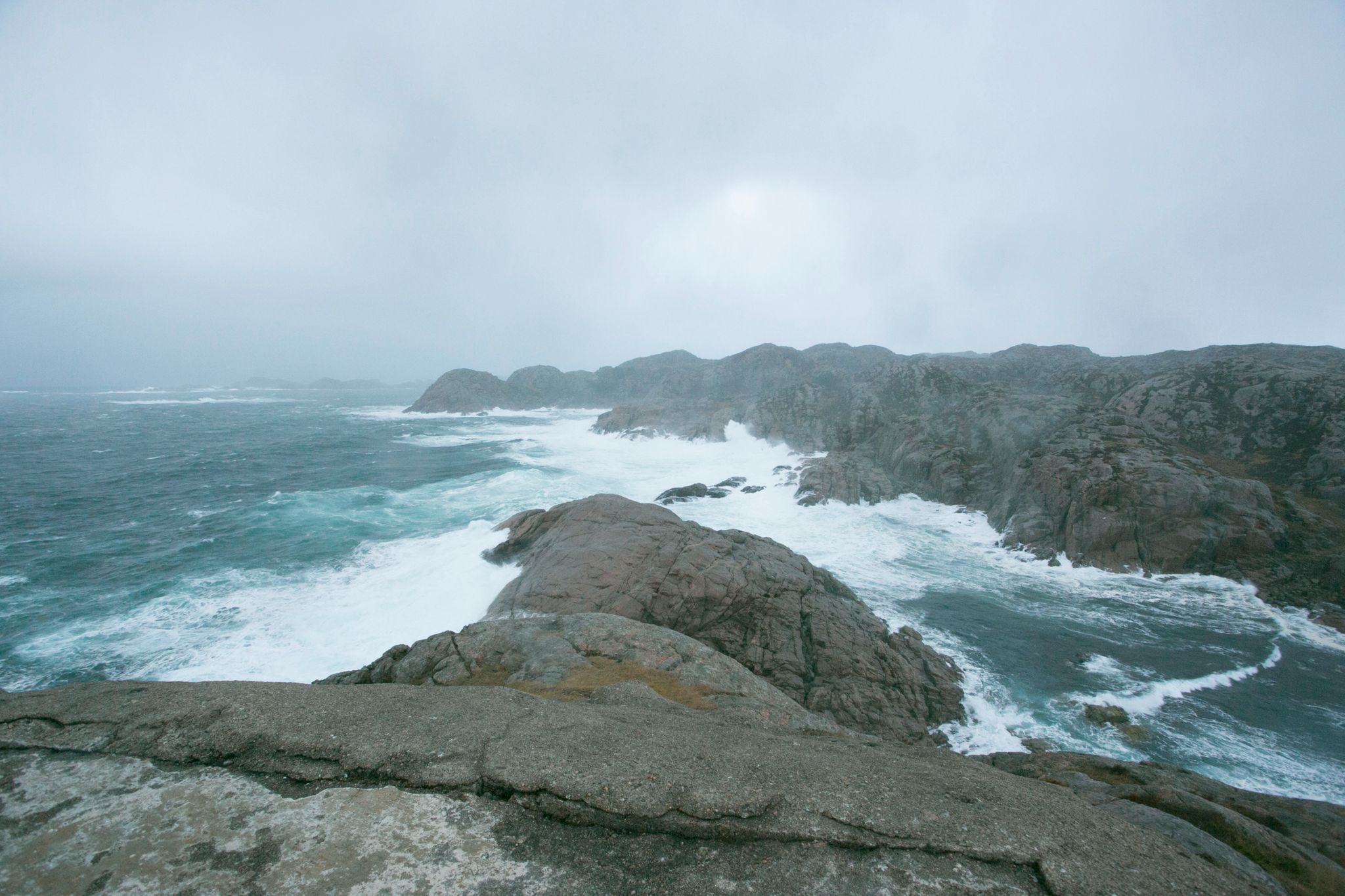 The Norwegian Meteorological Institute has sent hazard warnings at a fast pace lately. So many alerts have been sent that they themselves say that almost went into drone.
Danger warnings have spread across Norway, from north to south, with warnings of gusts of up to 35 meters per second in some places.
– This is the first autumn storm of the year in the Norwegian Sea, says state meteorologist Martin Granerød to NTB.
The weather will calm down in several places on Wednesday, but that doesn't mean the wind will subside immediately. By Thursday, the Norwegian Meteorological Institute issued a yellow wind warning for all of Hordaland, Rogaland and Agder.
"Drop loose items and prepare for strong winds," write meteorologists Twitter.
– With all this wind, it is good to be prepared for it to blow quickly on the coast, and it is important that you check the weather forecast. This also applies in the mountains, says Granerød.
Wet Friday in the west
Wednesday was the strongest wind in the northern parts of the country, while in the south we found the strongest wind on Thursday. Then the wind will calm down a bit, but the rain won't abate until the weekend.
– On Friday, it appears that a new low pressure will affect the weather in western Norway, with long periods of rain. There will be a small to strong gale, perhaps a strong gale near Stad, says Granerød.
Although temperatures in western Norway can reach 14 degrees, it will be a humid type of climate.
– It will be a wet Friday, according to the meteorologist.
Western Norway must bear the brunt
Granerød says that it is western Norway that must bear the brunt when the weather comes from the sea, while the eastern part of Norway is protected.
– It will probably be partly cloudy and with periods of sun, and temperatures can rise up to 16 degrees, says the meteorologist about the weather in eastern Norway towards the weekend.
also read
There is still a lot of water in the reservoirs, says NVE: – Now there is no talk of rationing.
If there was a presumption of precipitation in eastern Norway, the probability is higher on Thursday.
– But in that case it won't be much, says Granerød.
Relatively temperate in the north
Northern Norway ends with the worst weather on Wednesday. Some precipitation should be expected on Thursday, but the wind is slowing down. Something similar is expected on Friday, with scattered rainfall in the interior areas, while in the coastal areas there will be little or less precipitation.
Temperatures are characterized by winds from the south, which makes it relatively mild.
– It will probably be 12-13 degrees on Thursday and 7-9 degrees on Friday, says the meteorologist.
Weekend weather this weekend
Eastern Norway is the winner of the weather when we come this weekend. Here you can expect 17-18 degrees both on Saturday and Sunday.
– With today's forecast, the weekend looks great, but it won't take many changes in low pressures before there are changes in the weather, says the meteorologist.
In western Norway, there may still be some rain on Saturday, but there will be more changeable cloudiness. Partly cloudy skies and between 15 and 16 degrees are expected on Sunday.
In central Norway, people head for a Saturday characterized by rainy activity, while Sunday looks somewhat better. Temperatures will be a few degrees lower than they are in western Norway.
Northern Norway has a cloudy weekend and periods of rain. The temperatures will remain between 7 and 9 degrees more.
Svalbard
The latest is Svalbard, where low-pressure activity in the Norwegian Sea will affect the climate.
– It's pretty mild. There will be more grades through Sunday, maybe Monday. So we talk about four to six degrees more, and there will be a lot of cloudy weather, says Granerød.
The weather can be lighter from time to time, but there is a possibility of strong winds on Friday.
– Then we talk about places exposed to strong gales, from the southeast.



www.aftenposten.no