Princess Märtha Louise turns 50, but has not seen the light of day in a 50-year crisis. She herself believes that she has inherited her mother's efficiency and her father's humor.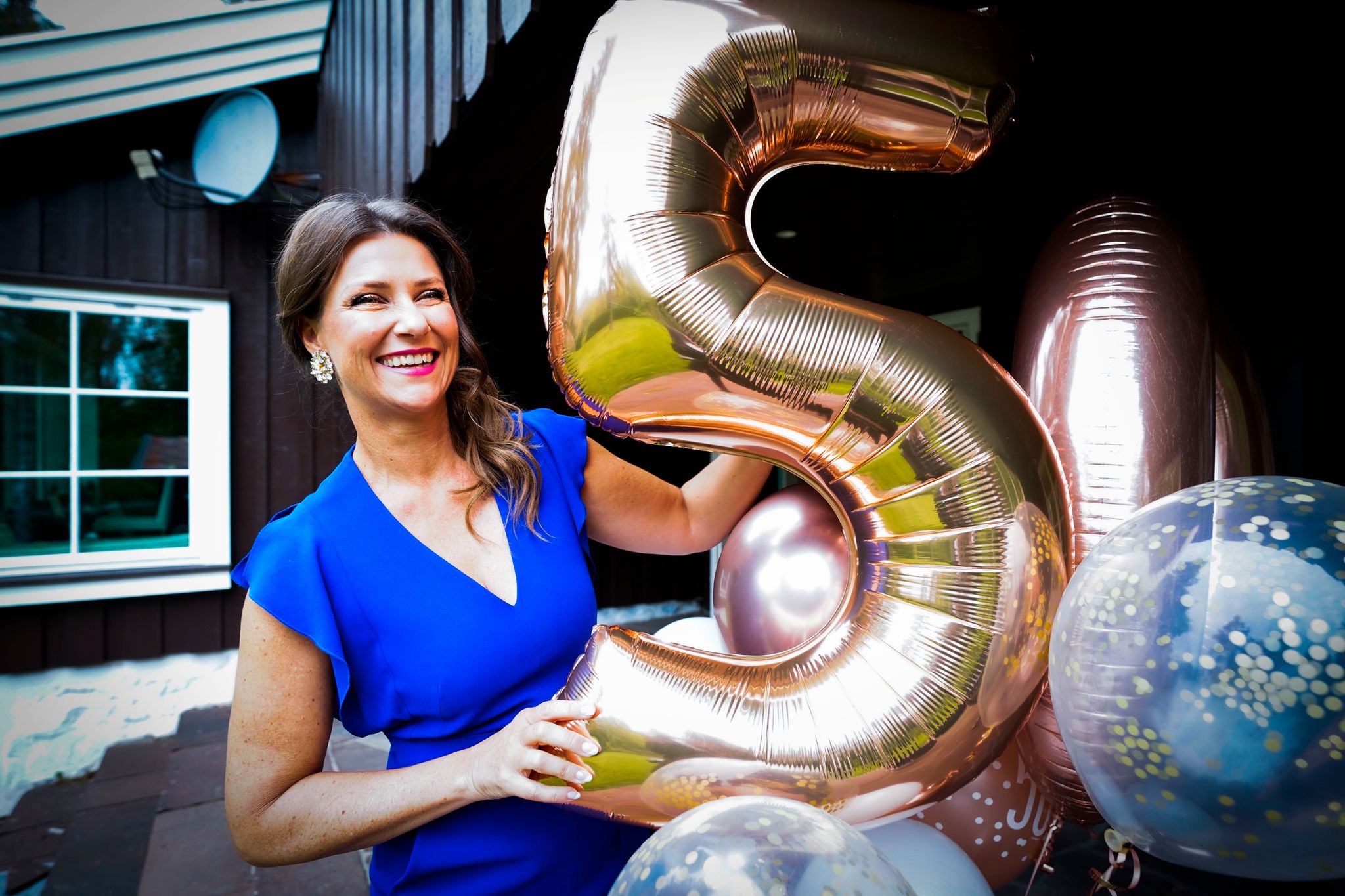 – She probably looks a lot like both to me, maybe with mommy's efficiency and daddy's humor, she tells NTB when asked if now, in adulthood, she discovers new characteristics of herself that remind her of her parents, the royal couple.
On Wednesday he turns 50. The day is marked with coffee in bed and cake, but there will also be work: 1,000 copies of her new book "Hèst – classic and modern knitwear", to be published later this month, will be signed by the princess.
Märtha Louise likes to have many projects going on, like her mother. But she hasn't inherited Queen Sonja's will to train, he notes.
– It's still hard to keep up with her when we're on a mountain hike, and she's 84 years old! When we were in Lofoten last year, it was probably the first time I managed to keep up and at the same time have a surplus to talk about when I came back down, he laughs.
A changing monarchy
He is two years older than his brother, Crown Prince Haakon, but he is still number two in the line of succession. It was not until 1990 that the regulations were changed so that the first-born of the royal family became heir to the throne, regardless of gender.
Over the years, Märtha has witnessed a changing monarchy. The mother joined the royal family in 1968 when she married then-Crown Prince Harald, after much resistance.
"So it was very dominated by men in the castle," why should a woman come here? "Not true. She never once had her own office, she says.
– So she's come a long way from not having a place, to what she and dad have created together.
Queen Sonja's courage has been an inspiration and a help, says Märtha.
– For me, she has been a great role model, also because she has a lot of energy, a lot of plans and a lot of iron in the fire all the time. There is always something to renew, refine and improve, he says.
From the baptism of Princess Märtha Louise, here in the arms of her mother, Queen Sonja.
1 of 16Photo: NTB
Pandemic conditions and distance
The pandemic has brought with it many challenges, and one of them has been not being able to be with my girlfriend Durek Verrett, who lives in the United States.
– It is very difficult and painful not to see each other for many months. It's so nice when they can finally be together again, but we wish we could have visited more than we have, she says.
– How are you doing with your relocation plans?
– No, that's not where we are. I have no idea! It's been postponed all the time, so we'll see when it happens. And right now I am here. I don't have a schedule for that once, she says.
Open on television documentary
At the beginning of this year, viewers got to know Märtha Louise and her daughters better in the documentary series "Märtha". She herself says that she chose to open up and show off her life to adjust the impression many have of her.
She was tired of others defining her all the time.
– It will be a distorted image of me when it will be so sensational all the time. So I felt it was important for me to show who I am and what I really stand for.
He has received many nice and positive comments after showing his everyday life on television. Several have even lamented having the wrong impression of the princess.
– There are many who have said things like "I'm sorry, I have misunderstood you" and "I have been negative with you before, but now I understand you more". And in fact, there are several people in the press who have also approached me and told me that they are sorry. So it was very nice, says Märtha.
No crisis of 50 years
At the age of 50, she experiences a sense of security and strength that, according to her, has been reinforced by the crisis that the family went through after Ari Behn took his own life in space on Christmas 2019.
– Now I know I can handle anything. And the fact that I know that means I have a completely different assurance that I can go on with life, he says.
A 50-year crisis has also not seen the birthday boy. On the contrary, he is looking forward to his 50th birthday.
– There is also something about being in a place in life. It's better to be 50 than not to be, he says.
– My father says that age is just a number, so I hear him that he is a little older than me and has more experience.

www.aftenposten.no