TRYVANN (VG) There were high expectations in the duel between Therese Johaug and Marit Bjørgen during the "Tryvann upp" tonight. But there was never anything special about the duel.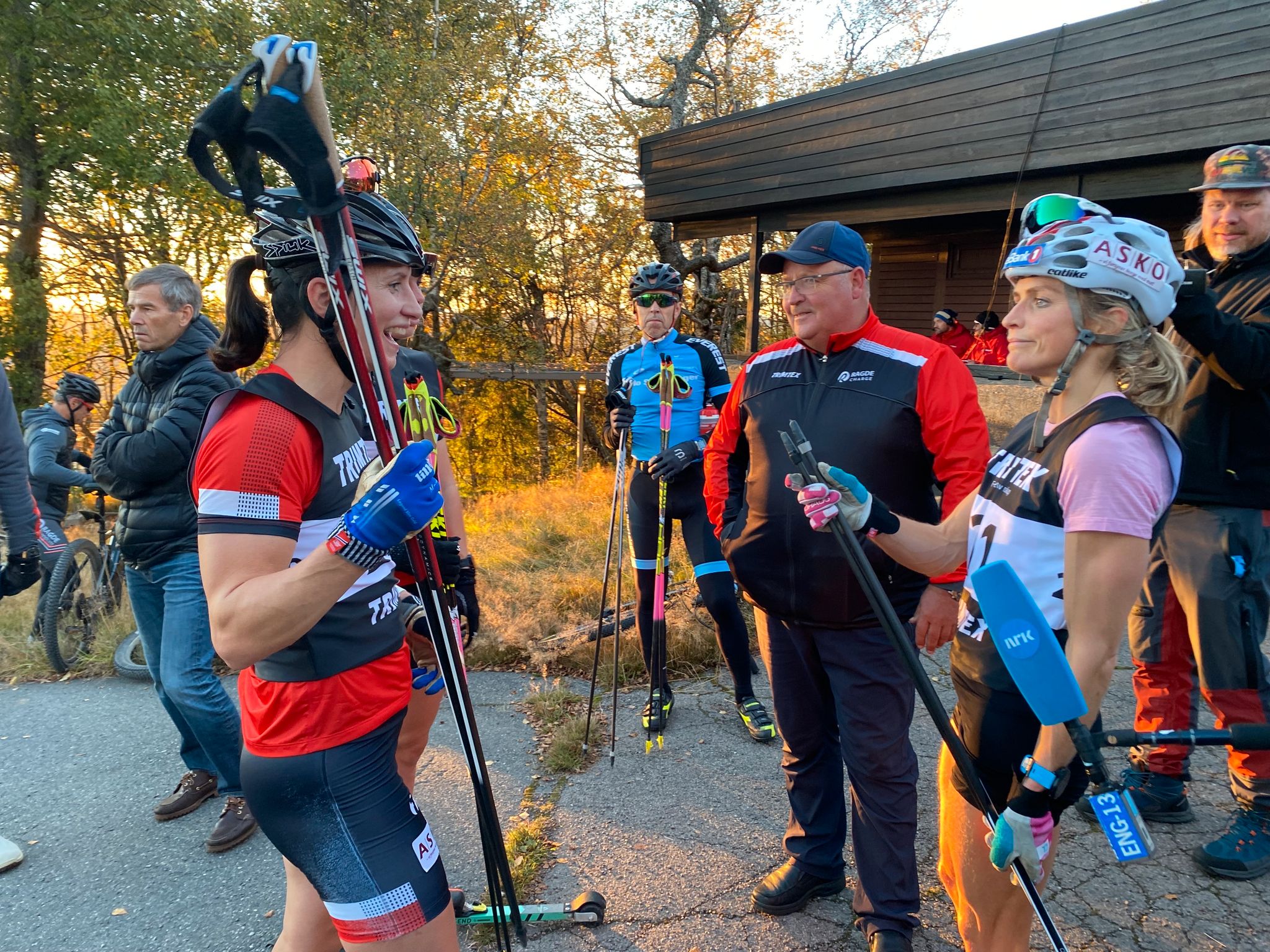 Aftenposten collaborates with VG-sporten. Therefore, as a reader of Aftenposten, you also get articles and services created by VG.
– It was brutal, but it must be enough. I couldn't follow the group at first, but I did well on the ground and received someone there, Bjørgen tells VG right after the finish line.
Therese Johaug crushed the competitors with a time of 35.51.79, more than a minute ahead of Astrid Øyre Slind, who finished second.
– She is exactly where she should be to take her first individual Olympic gold this winter, says NRK expert commentator Torgeir Bjørn.
Marit Bjørgen finished 3.07 behind the magnificent Johaug.
– Unfortunately it was difficult from the first meter, and it was a difficult journey, NRK commentator Jann Post summed up when Bjørgen reached the finish line.
Earlier this fall, Bjørgen battled a cold, not wanting to use it as an excuse.
– I've been feeling a little better lately, but that's the way it is. It's hard to line up against them, but it will probably be lacking too, says Bjørgen, who is now targeting the season's big target, Marcialonga.
also read
Johaug can do the same as Bjørgen: – It is natural to have various thoughts in your head.
Last year, there was a difference of more than two minutes between the two, but with Bjørgen's stated goal that he wants to win this winter's Vasaloppet, it was only natural to expect a closer match this time around. However, this was not the case.
Already after a meager 10.3 kilometer from Årnes in Sørkedalen to Tryvannstårnet in Oslo, Johaug had hooked Marit Bjørgen off the field.
– It was kind of funny. I suspect there is some illness that makes Marit want to take it easy. She is usually not run over on surfaces in Sørkedalen, says NRK long-distance racing expert Christoffer Callesen.
also read
Marit Bjørgen: – I think we should organize the Olympics
Johaug was really tough from the start on the flat plains of Sørkedalen, which was too difficult for both Bjørgen and several of the competitors. Emilie Fleten was also parked after a while, while sisters Astrid and Silje Øyre Slind dangled well from the climb to Tryvann Tower.
But when Johaug put on extra gear, it really started to break down as they approached the Ski Museum in Holmenkollen.
From there and in, Johaug left in lonely majesty, before crossing the finish line in the time of 35.51.79.
The field in the men's class was somewhat larger, with 19 runners to start. Among these we also find Therese Johaug's little brother, Karstein. But it was sprinter Thomas Helland Larsen who surprisingly came first in the impressive time of 32, 43.73, just ahead of Hans Christer Holund.

www.aftenposten.no