Rising interest rates come as no surprise to chief economists, but Nordea Markets' Kjetil Olsen believes the central bank may be a bit spooked by rising electricity prices.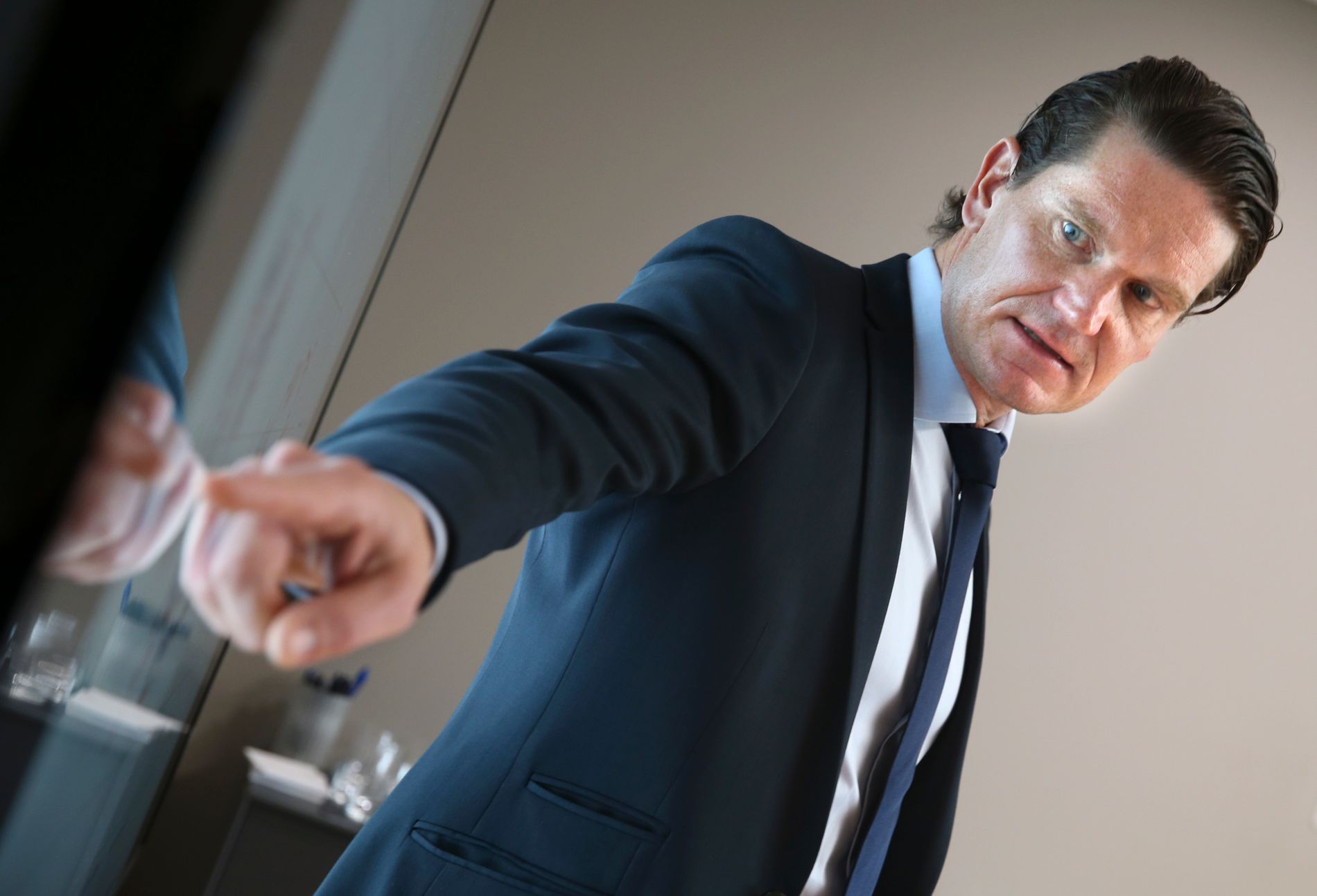 – They're adjusting the interest rate trajectory, as expected, but a little smaller than we thought, and that's also less than their analysis of the Norwegian economy suggests, says Chief Economist Kjetil Olsen at Nordea Markets to E24.
On Thursday, Norges Bank announced that it would raise the key interest rate from zero to 0.25 percent.
Norges Bank is signaling three more interest rate hikes next year, write economists Kjetil Olsen and Dane Cekov at Nordea Markets in an analysis. If it goes according to plan, there will be five interest rate hikes in 2021 and 2022. Olsen believes the central bank's analysis indicates six interest rate hikes.
Electricity prices
– They are afraid of ingesting too much and can be a little scared by the rise in electricity prices. They fear that interest rate hikes could hurt too much, continues the chief economist.
– In my opinion, this is the largest discretionary adjustment made by Norges Bank. They have never used such discretion as now, says Olsen.
DNB Markets Chief Economist Kjersti Haugland says Norges Bank does not use a very gloomy scenario for the evolution of electricity prices.
– The higher the growth in energy prices, the more will be deducted from purchasing power and can weaken the growth outlook, he adds.
also read
Norges Bank raises interest rate to 0.25%
Economic
In the Monetary Policy Report, Norges Bank writes:
"Our empirical models indicate that the general decline in income will reduce household consumption by 0.7 percent next year.
On the other hand, high household saving rates are likely to reduce the effect of higher electricity prices on consumption. Therefore, we assume a slightly weaker connection between the evolution of electricity prices and consumption in the near future than we have seen historically. "
Read on E24 +
The interest rate starts rising from 0.00 percent.
The reason Norges Bank raises interest rates and the trajectory of interest rates is that they consider the underlying growth of the Norwegian economy to be better than it has been.
– They raise economic growth forecasts, especially next year, but also in 2023. They predict that the temperature in the Norwegian economy will be higher than they imagined at the previous crossroads, says Haugland.
also read
The interest rate meeting: you need to know this
Salary growth
The central bank announces that the next interest rate hike will be in December. They also point out that the interest rate will be up to 1.75 by the end of 2024.
– It will probably contribute to wage growth, and we believe that the wage estimate will increase by 2.8 to 3 percent already this year, Chief Economist Elisabeth Holvik at Sparebank 1 Gruppen tells E24, adding that wages will rise by line with the policy rate key.
– Companies have stated that they are struggling to obtain skilled labor, which can help increase wages and increase wage pressure in the future. The high price of electricity in the short term will also be in the background of negotiations for the settlement of wages next year, says Holvik.
The outcome of the interest rate meeting at Norges Bank does not create the big shock waves in the currency market.
– Since there wasn't much drama in financial market reactions, it shows that Norges Bank has been good at communicating ahead of time what changes to expect, says Danske Bank's chief economist Frank Jullum.
How will people notice rising interest rates?
– An average household with an average salary and debt will likely find that the cost of interest increases and that you have less to deal with. However, Norwegians have saved up to 175 billion crowns during the pandemic, so we have a part in the book that indicates that consumption can still survive, says Jullum, but adds that behind the average there are probably big differences.
– It should also be borne in mind that a 3 percent salary increase is expected by the end of 2021, so for two adults with a total income of 1 million crowns, this will correspond to 30,000 more crowns per year, he adds.

www.aftenposten.no