Viktor Hovland (24) enjoys playing matches. Help raise expectations for the Ryder Cup debut on Friday.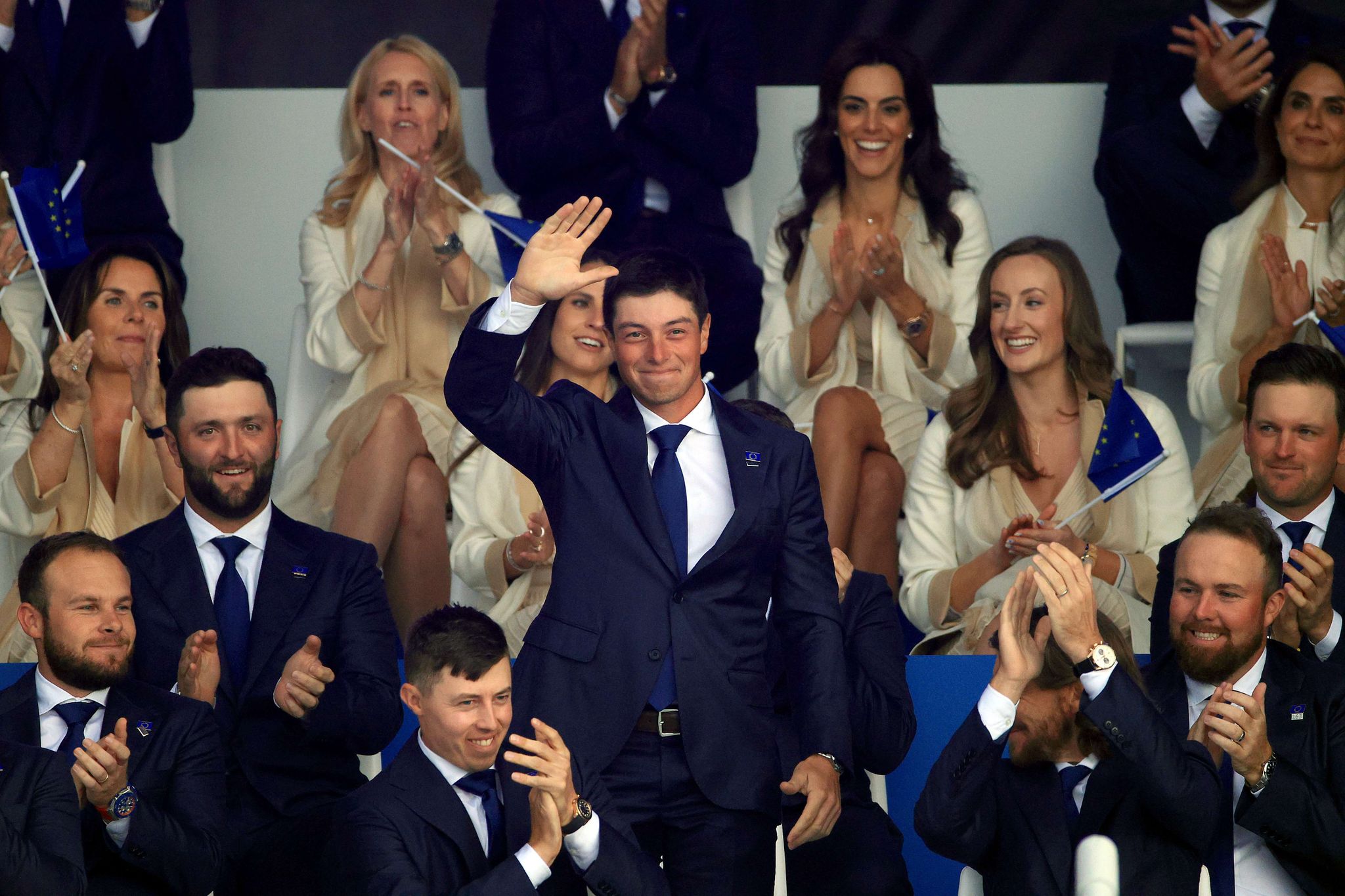 Aftenposten collaborates with VG-sporten. Therefore, as a reader of Aftenposten, you also get articles and services created by VG.
– If you find a player that you work well with, it will be much more fun. I've gained a lot of game experience in college and we played a lot when I was younger. I'd say some of my best golf courses have been played in this format, says Hovland.
In 2018, Hovland made a breakthrough when he won the largest and most generous amateur golf tournament, the US Amateur Championship, which was played in match play.
In match play, which is used in the Ryder Cup, points are counted by the number of wins on a single hole in the round, not the number of strokes used in total in the round, as in golf. " regular".
Hovland was among eight selected for Friday's foursome games. Hovland plays Paul Casey against Dustin Johnson and Collin Morikawa.
– It's about being comfortable and building momentum. Nothing is more fun than that, Hovland said.
The Norwegian is number 14 in the world rankings, but Golf Digest is considered Hovland as the sixth best of the 24 that will compete in the Ryder Cup.
"He is a clear candidate to win three points or more this week," writes Golf magazine. A maximum of five players can win for your team.
Golf Digest only considers Europeans Jon Rahm and Rory McIlroy the strongest, as well as Americans Justin Thomas, Patrick Cantlay and Xander Schauffele, in that order.
The captain of the Ryder Cup for Europeans, Pádraig Harrington, thinks it is obvious that Hovland may play all five games.
Niklas Diethelm, a former national team coach who has worked with Hovland, believes there are two reasons why Hovland dominates match play.
– It is very difficult to play against someone who is never wrong. You always feel like you have to birdie. Viktor's impact force is very good, says Diethelm and continues:
– He's also very good in the head. He doesn't care how many times he misses. Golf is a very mental game and Viktor is very strong there.
also read
Hovland had a group chat with the golf stars
Diethelm is not afraid that the prestigious tournament between the United States and Europe will get on Hovland's nerves.
– He should be very nervous, but he hasn't shown it before. He's not that guy. Since he was 16 years old and participated for the first time in the European Championship, he has been a cold fish.
Throughout history, the United States has a solid advantage with 26 victories over 14 of the Europeans. But Europe has won nine of the last twelve, even though the Americans have largely dominated the rankings.
– Probably a lot due to team spirit. One simple difference is that on the European Tour, the players often dine together. On the PGA Tour, most players are with their team and eat alone. Europeans seem to have more fun together, Diethelm says.
United States captain Steven Stricker said earlier this week that they had recently had several dinners together and that Americans spend a lot of time playing table tennis in teams.
also read
Ryder Cup Captain Harrington to VG: – That's why Hovland is attractive
Harrington has praised Hovland's contribution to team spirit.
– It's wonderful to be around Viktor. He is very good at bonding. He is the center of a lot of nonsense and fun off the field. It's super, says Harrington.
In the world rankings, the twelve US Ryder Cup players rank 8.9 on average, while the players from Europe rank 30.8 on average.
"The United States has been a clear favorite in every Ryder Cup I have seen for as long as I can remember. However, Europe has won nine of the last twelve times. I think they will win again. With Viktor Hovland in one of the leading roles, writes Magnus Sveen, editor-in-chief Norwegian golf.
Eurosport expert Marius Thorp assesses Hovland to roll the 5 dice before his Ryder Cup debut. The 24-year-old's lack of experience is what brings him down.
"It is not without reason that everyone points to the Norwegian as someone they want to play with and someone who will be extremely important to the team, both this year and for many years to come. Viktor is a perfect fit for team play and has shown throughout. of his university career that he masters individual matches very well, "writes Thorp in Eurosport.

www.aftenposten.no