OSCARSBORG FORTRESS (VG) Thomas Alsgaard (49) said no to all reality TV invites for a long time.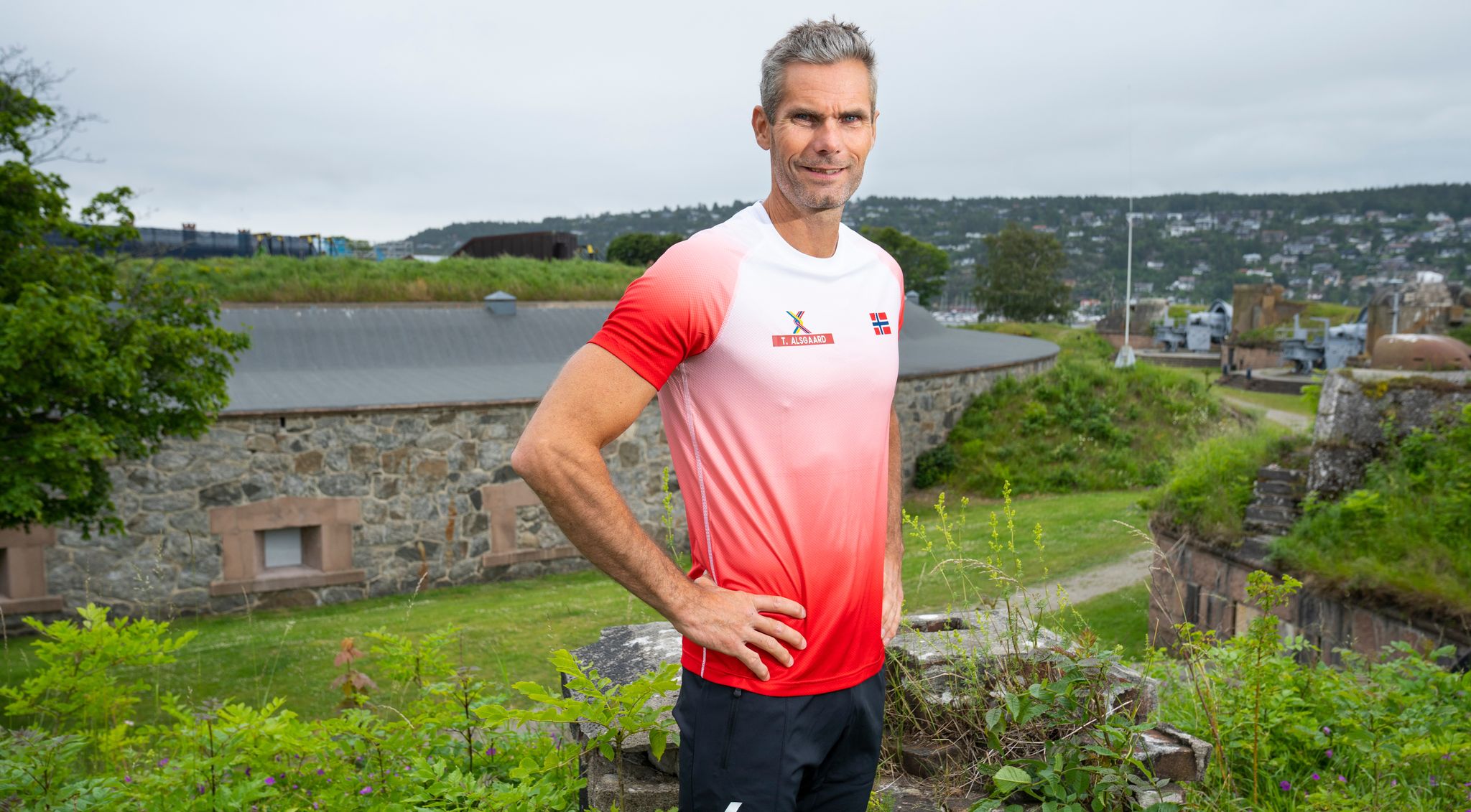 Aftenposten collaborates with VG-sporten. Therefore, as a reader of Aftenposten, you also get articles and services created by VG.
Now he's happy that he finally gave in and joined first "71 degrees north", then "Bailaremos" and now this fall has been a profile on TV 2's "Landskampen", which has the penultimate broadcast on Friday night.
The old cross country star believes it has changed him for the better.
– I always said no. If I bother to answer. Sometimes I did not respond to those who asked me. But three years ago I said yes to "71 degrees north." It was a very pleasant experience. It opened some doors within me that needed to be opened. It was very exciting.
Thomas Alsgaard had rejected several requests for "We Dance." In the fall of 2020, however, TV 2 managed to "fool" him.
– I had always said no, but this time they called on a Monday and the promotional recording was on Friday. So I was a little checkmate. I was stupid. On Wednesday I said yes. 60 percent to help TV 2 and 40 percent because he needed some challenges after the crown, smiles the Olympic winner from Lillehammer, Nagano and Salt Lake City.
– "Bailamos" became a saber challenge!
– But you fixed it well, right?
– I didn't fix some things at all, but I learned a lot from it. Today I do not regret it.
Alsgaard and his dance partner Rikke Lund reached the quarterfinals against Marte Bratberg.
He describes reality TV as "good experiences" and talks openly about how it has changed:
– I have not been the most communicative and it was easier for me to meet strangers. I have learned that it can be very positive, that it gives a lot to dare to take the risk and dare to meet people that you would not have met otherwise and with whom you would not have anything in common.
– There have been good friends. It is interesting to meet people that it is impossible to meet in any other way. Like Vita Mashadi, whom I would never have met otherwise. I must admit that I had my prejudices. But already on the car ride on the way down, he felt that real lady with her legs up her nose. "We've become good friends and have good contact," he says of one of his "71 degrees north" competitors.
also read
Bolshunov's show of power: – The best skier in the world by far.
– Is it your wife who has pressured you to join these programs?
– No, not really! But those at home think it's fun. Seven and 13-year-olds regress. They always look forward to watching television. Then they sit and watch, and then I go and do something else!
– Are there many prejudices against reality shows?
– Yes, and I myself have had it to a great extent. If I have bothered to answer the TV channels that have asked me, then I have answered no to join. But there are also many interesting reality shows. "71 degrees north" was a very exciting experience. How ten so different people get together and live on top of each other all day, without a mobile phone … It's instructive: they freeze together, they are hungry together, how close they are after a few days. After a few days there, he knew more about the people than he did about childhood friends.
– Explain!
– It was a completely different kind of closeness. The "guard" has to come down at some point, says Alsgaard, and uses boxing language.
– You can't take it anymore. It is incredibly fascinating and educational. I have a different view of this than four years ago.
– Does the wife also notice that you have changed?
– Yes, I probably will. No doubt about that. I have changed quite a bit in the last three or four years. I feel more confident in myself on that plane. In sport, I have always been confident in what I have done. But this is something else.
When we call Rønnaug Schei Alsgaard (44), she confirms:
– Although he has thought about it a bit before, usually he has done very well. You've seen that there are so many decent people out there, and that has meant that you may have opened up more to people in general.
– I have not been a driving force for him to say yes to join. I've been a bit restrictive. But when he decided to travel "71 degrees north", I said "just go for it." That program was very good. Thomas thought it had been a great experience.
– You have gained good friendships through what you have been involved with.
– We at home were probably more anxious than he was for "Skal vi danse". The kids thought it was fun.
– Do you agree that Thomas has changed through these programs?
– It has probably changed a bit, it has become a little more open and more spontaneous. He doesn't think so much about the consequences anymore. Considered more before. He sees that he can open up new opportunities and that he is more confident in himself, not only as a skier, but also gaining acceptance for the person he is. Not as a skier, but as a good boy, smiling he sees that he can open up new opportunities and that he, more sure of himself, not only the skier, accepts the person he is, not the skier, but that he is a good boy, valued for the person he is.
– There was probably a light for him there, continues Rønnaug Schei Alsgaard.
– In «Landskampen» you have been a great support for the others …
– He's been there before too, but it looks good in that context. He is strong in physical things. At "71 degrees north" he felt he had a lot to contribute. It's easier to automatically contribute when you feel in control.

www.aftenposten.no