On Saturday, Icelandic voters will signal the new composition of Althingi, the country's national assembly.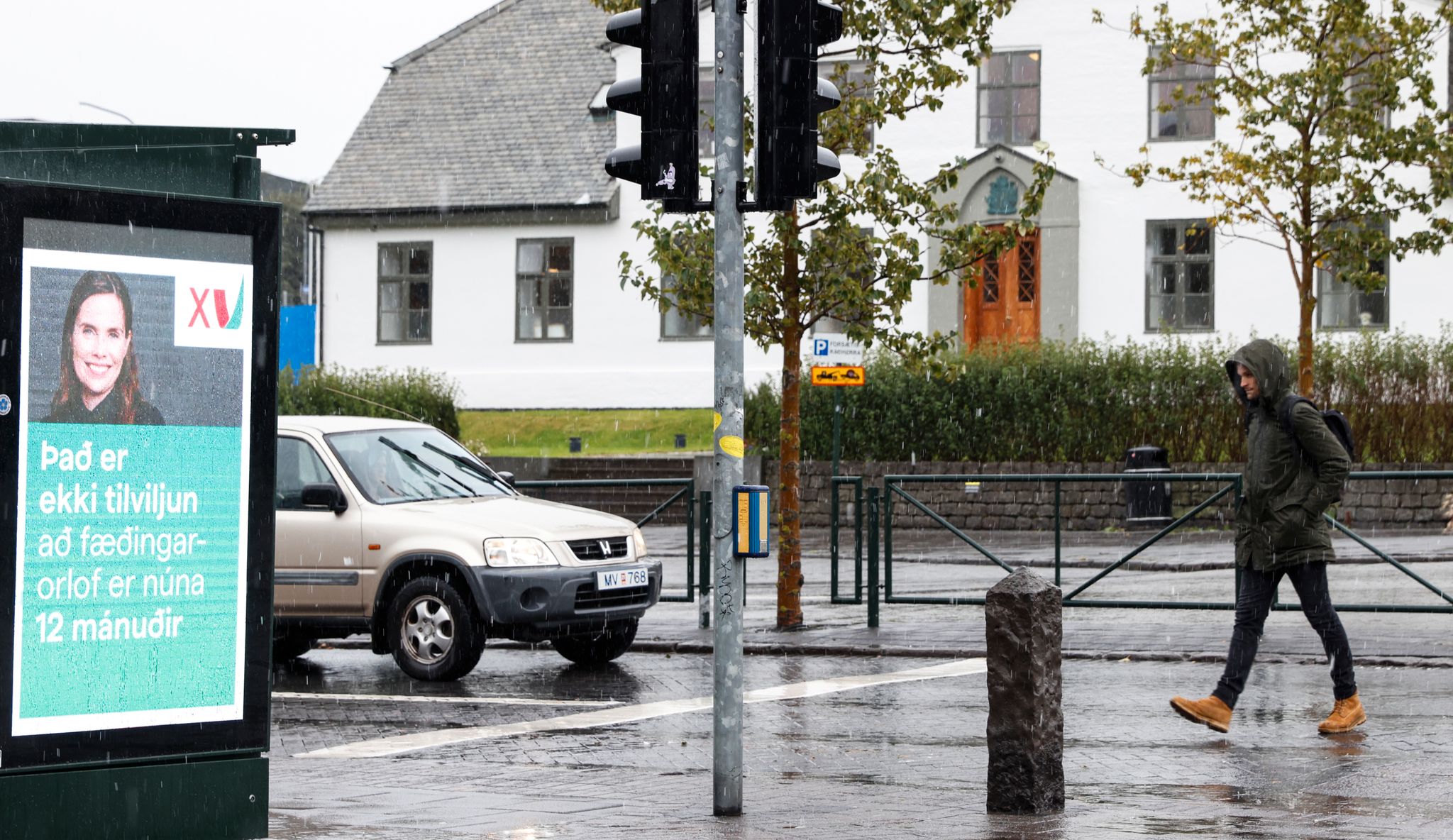 The first results are expected shortly after the close of polls 22 on Saturday, while the final result is expected on Sunday morning.
The Althingi has 63 seats, and at least 32 seats are required to have a majority. Experts expect a close race and believe that the next government will be formed by a coalition made up of four or five center-left parties.
The country of 360,000 inhabitants has been ruled by Prime Minister Katrín Jakobsdóttir for the past four years. The 45-year-old is popular, but the Green Left Party has lost support as a result of it forming an unusual coalition after the 2017 elections.
According to polls, it is likely to become the party with the largest decline.
The current government is made up of the Independence Party, the Left Greens and the Progress Party. The parties can be partly compared to the Conservatives, the Socialist People's Party and the Center Party in Norway, respectively.
The Independence Party has also lost a lot in government involvement, while the Progress Party is ready to move on. An opinion poll ahead of today's elections shows that the three ruling parties are still just one seat away from the majority together in the Althingi again.
You have a new competitor on the left.
Up to nine parties are willing to share the 63 seats in the Althingi. Among them are two relatively recent parties.
The Socialist Party was formed in 2017 by the editor of the newspaper Gunnar Smári and in record time has become a competitor on the left flank of the Prime Minister's party. They are making their first choice and are poised to hit the 5 percent threshold, based on measurements. They can be compared to red in Norway.
The populist Popular Party, which is politically center-right and lacks a clear parallel with Norway, ran for its first election in 2017 and passed the barrier. After four years in the opposition, they are prepared to double their vote.
People's Prime Minister
Katrín Jakobsdóttir remains the most popular prime ministerial candidate, according to state broadcaster RÚV. Up to 36 percent want her to continue as prime minister, despite her party withdrawing.
– She is a very popular prime minister, even among people who do not vote for her party, says political scientist Eva Heida Önnudóttir from the University of Reykjavik to the DPA news agency.
Thanks to Iceland's remote location, the island fared much better in the corona pandemic than other countries in Europe. Health remained an important issue in the election campaign, more than a year since the pandemic was declared, along with climate change and the environment.

www.aftenposten.no