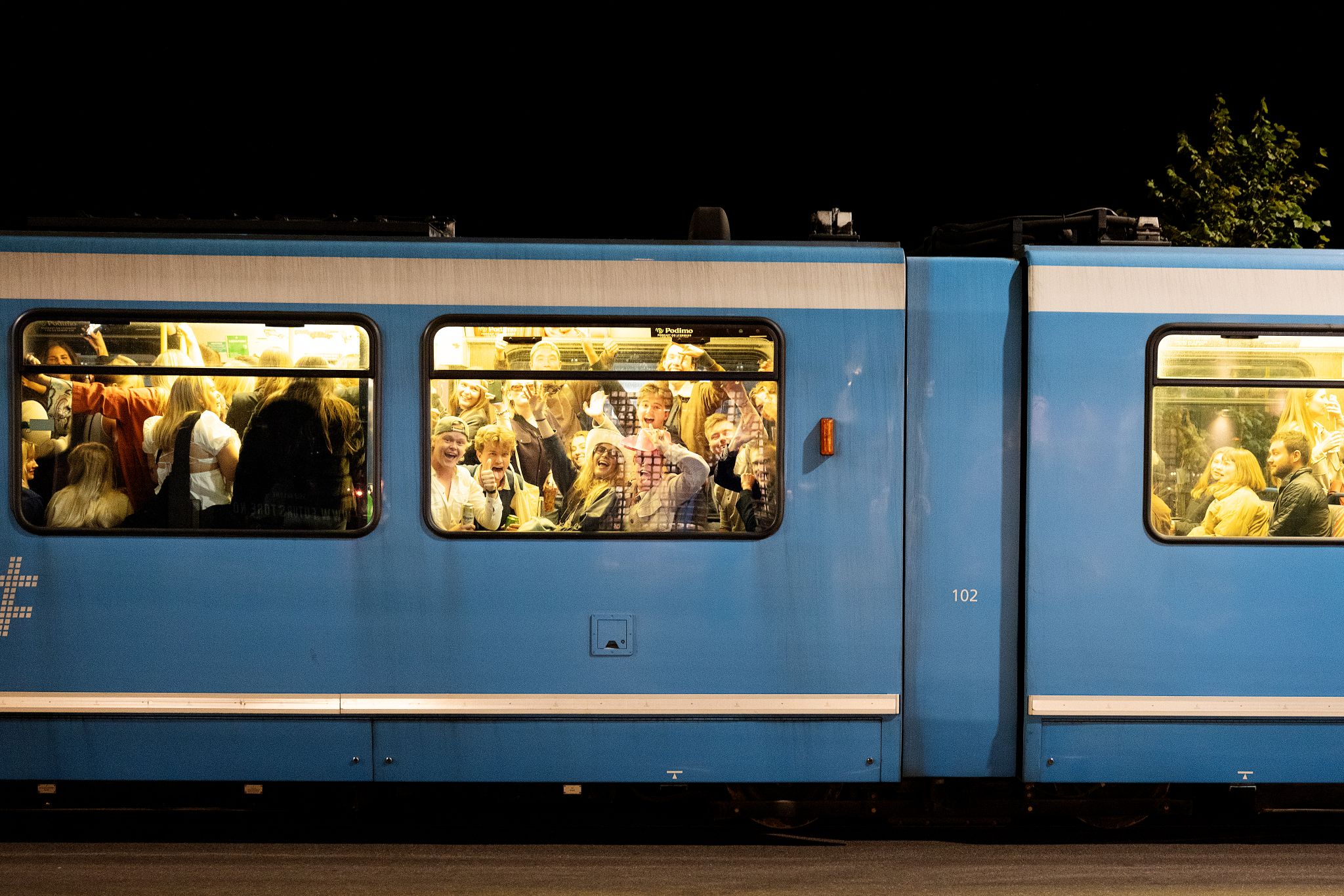 – We have not experienced any dangerous situation apart from a lot of pressure, says Police Inspector Egil Brekke.
– It has been somewhat more hectic than normal, but not more than it is New Year's Eve or May 17th. We have had a little over 190 assignments. A little less than what we have on a normal New Year's Eve, says Police Inspector Egil Brekke in the Oslo police district at a news conference Sunday morning.
– The reopening was as we expected, he also says.
It was a night with streets packed with party people after the reopening in Oslo. Police believe there was "good humor in the audience outside," with the exception of two serious incidents:
A man was seriously injured after being subjected to serious acts of violence at Stortorget in Oslo. The man is being treated for serious head injuries at the hospital, according to police. No one has been arrested.

Another man was seriously injured after stabbing at Nedre Slottsgate at time 03. The man was taken to hospital with stab wounds to both legs. The police are looking for 3 to 5 people. Police questioned witnesses at the scene Sunday night and obtained clues. They also have video surveillance equipment.
In many nightclubs, there were more people queuing outside than there was room inside. Many chose to bring the entire party to town, rather than start in voerspiel. In many other Norwegian cities the situation was the same.
A three digit number thrown out
Police estimate that more than 100 people have been expelled from central Oslo overnight to Sunday.
– Feedback from the patrols is that many verbal orders have been given. More than normal. Based on the amount we brought, it was probably a three-digit number, Brekke tells Aftenposten.
– There have also been some traffic problems. But there have been few serious incidents.
– Were you well prepared enough for the evening in terms of crew?
– This was what we expected. We had a somewhat larger squad than usual and we were aware that a reopening would come for a long time and we had a lot of time to prepare.
– Was it okay to postpone the reopening to a Saturday afternoon in good weather?
– How is the weather, it's a coincidence. For us, it has not been a challenge that it turned out the way it did.
Prepared for more pressure in the coming weekends
When asked if Oslo should expect similar conditions in the coming Saturdays, the police inspector replied that they take into account that there may be higher pressure than normal.
– We are prepared for that. We have a good basic preparation and the ability to take care of the type of activity we saw this weekend. We have been continuously present in nightclubs where we know there is normally a lot of pressure, and we have given verbal orders and expelled people to prevent unwanted situations from occurring.
– Will you have more staff on the coming weekends?
– We will make an assessment of how this weekend has gone and we will ensure that we have sufficient preparation.
– There was a big problem with the queues and the areas just outside the discos. Is there anything you are going to do there in collaboration with the industry?
You will want an evaluation of what has happened. It may well be that our prevention unit has contact with the municipality and the nightlife industry to see if there is anything we can do to improve the situation regarding the closure of queues. But it is mainly the nightclubs themselves that are responsible for their own operation and queue.

www.aftenposten.no