Noah Holm and RBK go for series gold. But now he's looking forward to the family visit this weekend.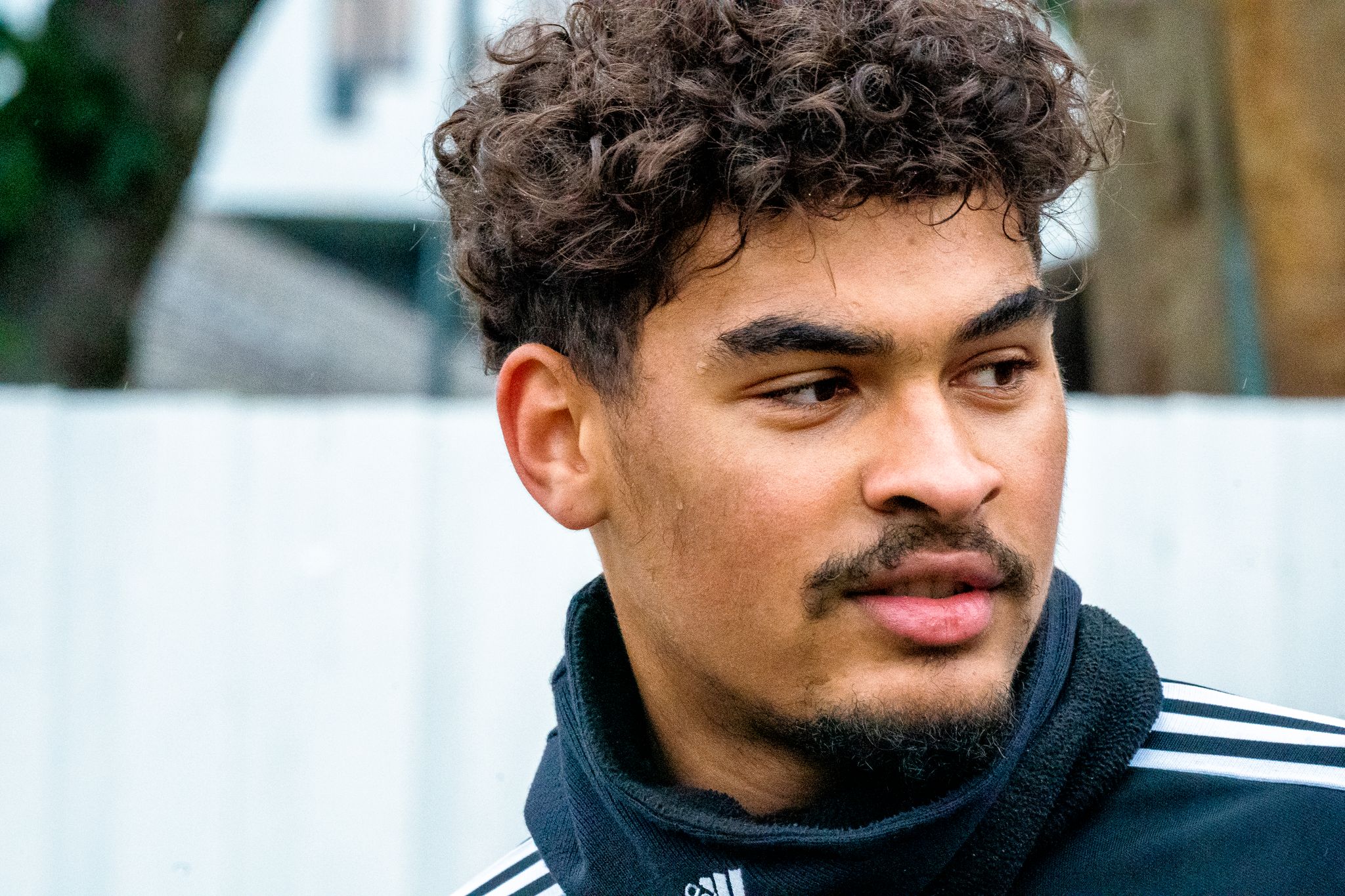 LERKENDAL: – It is the first time in three years that I have a family member present at a game.
On Sunday, Noah Holm will be visited by his mother Tenna Holm. She will watch the match between RBK and Mjøndalen from the stands in Lerkendal.
– This has been planned since I arrived in Trondheim. Mom finally arrives. That's what I'm looking forward to the most right now, says the RBK forward.
The parents live in Denmark. His father is former elite league profile David Nielsen.
– I still have a lot of things in her house, so she will bring some here and help me refine the apartment. Mom stays here for a few days. I think everyone needs a little "motherly love" from time to time.
Big change
It has been almost two months since Holm became a player for RBK and made his club debut. In total, he has been on the field for 740 minutes for RBK and the Norway Under-21 team since the transfer. Until then, he had only played 133 minutes in 2021. All minutes for Portuguese Vitória Guimarães.
– That's what you want as a footballer. It can be difficult at first, but then you get used to it, says Holm of the big change.
– I feel like I've been managed well. In the beginning, I played one round or less. It has not been too much effort.
The 20-year-old says he's happy he didn't play many full matches early in his RBK career:
– If you get too much thrown into it right away, you can get minor injuries and so on. But I have avoided it. The framework and facilities here are good to be able to recover as best as possible.
Holm is happy with the first time in black and white:
– It was as expected. They have shown me what I can do with rawness, speed and strength. My teammates have helped me a lot and have done everything possible so that I can give my best. They have the best of me.
Hareide: – Risky
RBK manager Åge Hareide says Holm feels the tension, but they are in good control of the situation.
– Noah always works hard and gets a lot out of every game he plays. Now we also don't have Dino (Islamovic) available due to injury, so Noah has to play a lot. Hope he's healthy by Sunday.
Holm left training before the other players on Friday morning. The reason is that according to Hareide they will save him before Sunday's game against Mjøndalen.
– It is risky to go from playing so little to so much. Noah's physique helps him. We have a good apparatus and a good control of the load to Holm and we have been careful all the way. This also applies to Emil (Konradsen Ceide) who has been playing a lot lately.
– He probably misses his mom
Hareide smiles when he learns that Holm's mother is traveling to Trondheim:
– It will be nice and cool for Noah. He's a boy, so he probably misses his mom.
During the match against Mjøndalen, Nils Arne Eggen's 80th birthday will be marked. Hareide looks forward to giving you a gift of three points:
– It will be very nice to make fun of Nils Arne. He likes that RBK wins, so we'll give it a try.
But Hareide predicts it won't be an easy match on Sunday night:
– Mjøndalen is often difficult to break down. They are good at defending themselves and have some qualities on the field. As always, it will be a tough elite league game.

www.aftenposten.no