Rita Skjærvik

Head of Group Strategy and External Relations, Telenor ASA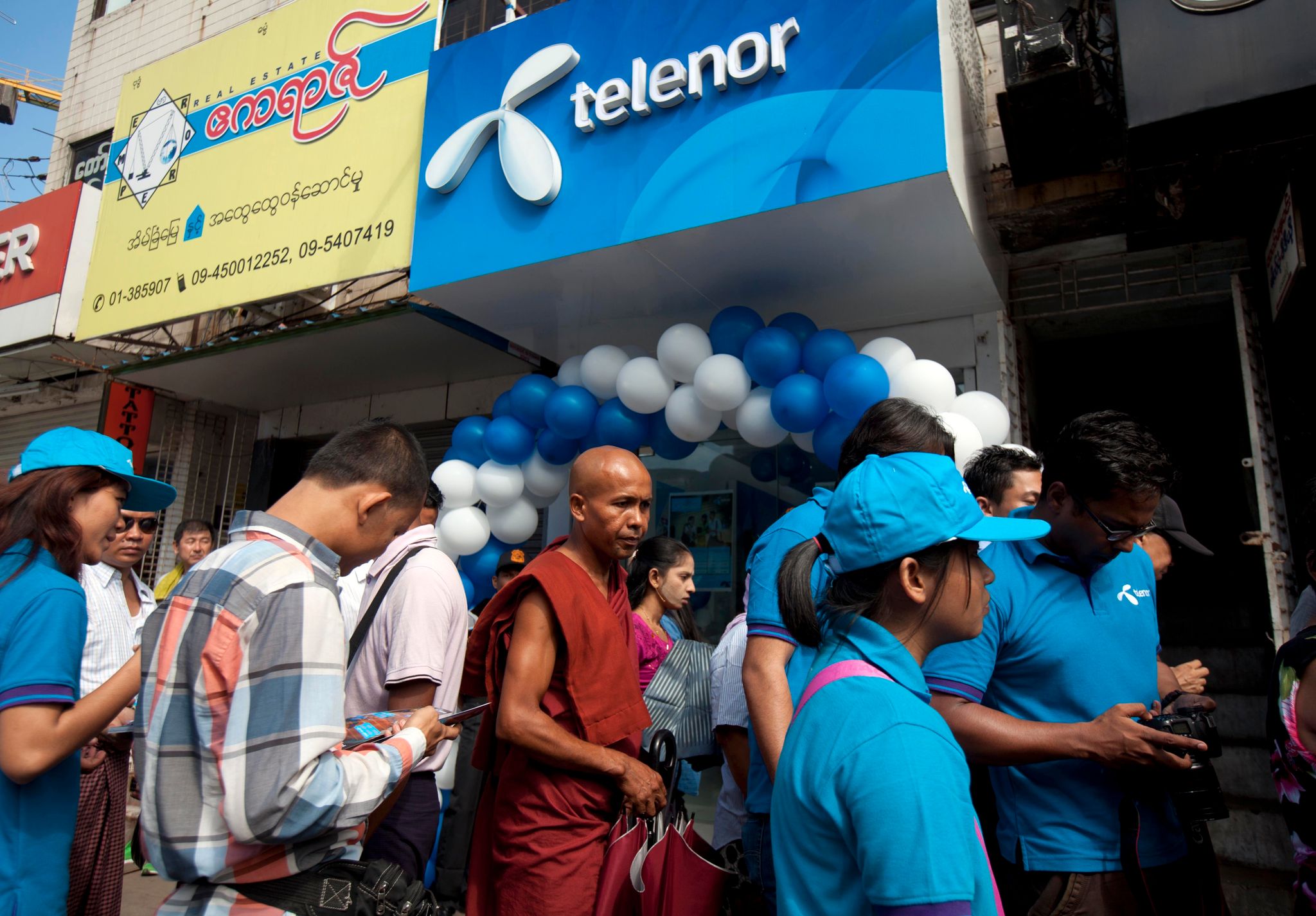 Telenor cannot operate under a board where we have to break with our values.
Debate
This is a discussion post. Opinions in the text are the responsibility of the writer.
We understand that many want Telenor to remain in Myanmar. Our commitments to human rights and responsible business can be a positive force at a demanding time.
Unfortunately, that is impossible. Telenor cannot operate under a board where we have to break with our values ​​to continue providing telecommunications services and when the requirements of local authorities conflict with Norwegian and European sanctions.
Surveillance equipment
In the months following the February 1 military coup, Telenor's ambition was to continue operations in Telenor Myanmar. It has recently become clear that this means that we must activate monitoring equipment for use by the country's authorities.
Such a team in Myanmar is subject to Norwegian and European sanctions. Therefore, the activation of the equipment is not acceptable to Telenor as the owner.
At present, there is no legal framework in Myanmar to safeguard the interests of clients that respects the fundamental principles of human rights and international law. Therefore, operating this equipment will also violate our core values ​​and will be completely unacceptable. Telenor has actively worked to prevent this and will not activate the equipment voluntarily.
It is not an easy decision
Stein Tønnesson, a researcher at Prio, discusses the sale of Telenor Myanmar in a post in Aftenposten in early September.
Telenor believes that compliance with the rules on sanctions and other conditions in the complex situation in Myanmar effectively limits Telenor's room for maneuver. However, we have respect for the fact that others may assess the situation differently.
It is also demanding for public discussion that Telenor still cannot share all the information. This is for the safety of the employees.
This was not an easy decision to make. Telenor considered all the alternatives. We have actively communicated our views to local authorities. In the end, we found ourselves in a situation where the least disadvantageous solution for society, our customers and our employees was a sale.
We believe this better addresses critical communication services for our 18 million customers and for key functions such as banks and hospitals. It also gives people more providers to choose from. Secure jobs for our employees and suppliers.
Serious development
We understand that attention is paid to protecting customer data for mobile customers in Myanmar. For the sake of clarity, we must note that Telenor Myanmar does not access or store the content of text messages.
Telecommunications operators in Myanmar, as in all other countries, are bound by license terms and local laws to store traffic data. Not the content of messages or conversations. But it is precisely the danger of taking responsibility for active listening equipment that became unacceptable to Telenor.
Events in Myanmar are serious. We feel for an entire people experiencing great insecurity about what the future will bring. Unfortunately, we were unable to stay.
Commitment to values, human rights and international law has consequences. And in this situation, we had to make the difficult decision to leave the country. We are now working to obtain regulatory approval for the sale of Telenor Myanmar.
---

www.aftenposten.no