SAS pilots believe the airline circumvents the re-employment obligation of more than 500 fired pilots by establishing new companies. SAS rejects this.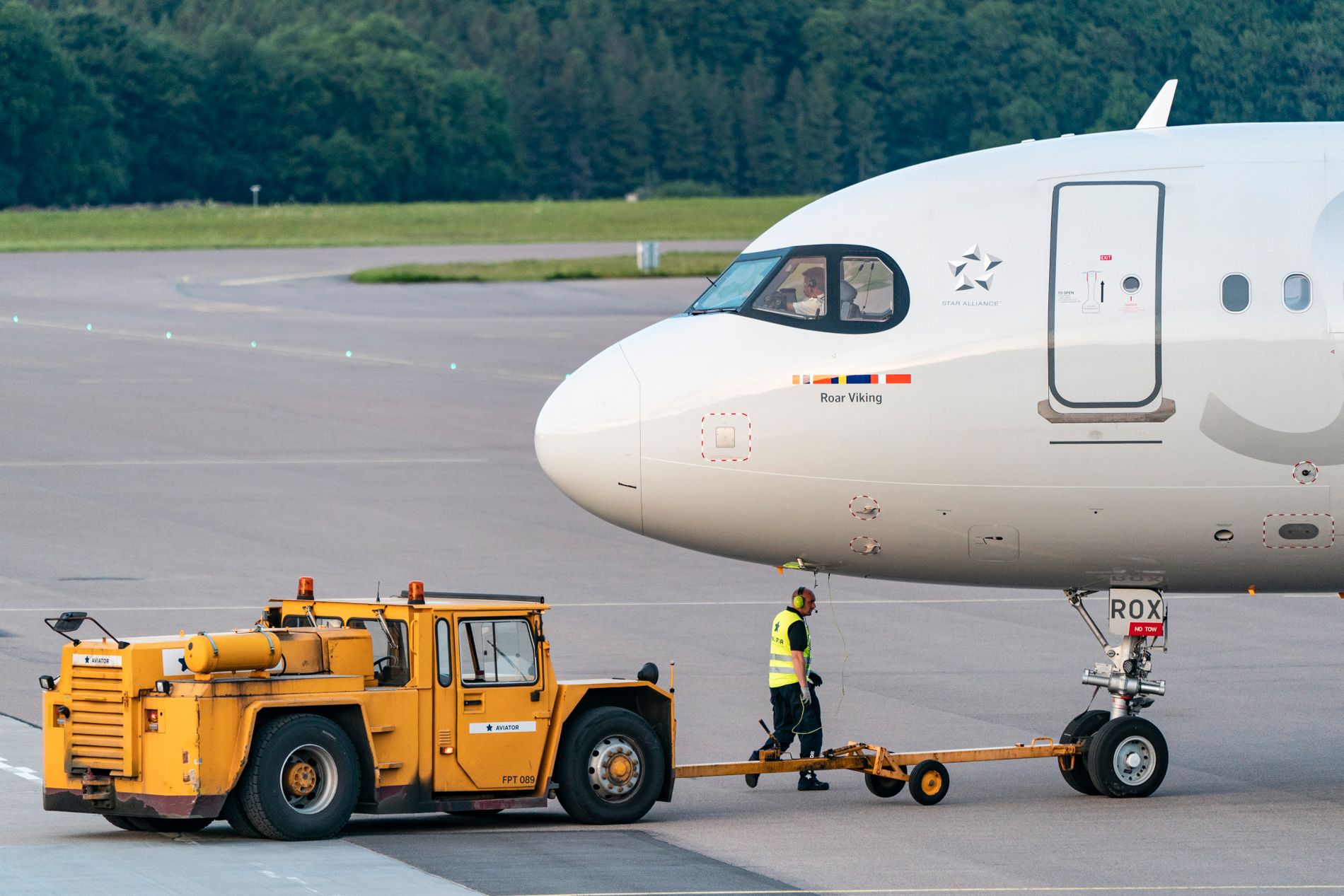 On Tuesday, SAS confirmed in an internal report the announced reorganization of the airline into four units. Three subsidiaries internally and one external that will be in charge of hiring subcontractors.
also read
SAS establishes new subsidiary
The news that SAS Ireland will be renamed SAS Connect, as well as the new SAS Link location, sent a shiver down the premises of the Norwegian Pilots' Association.
DN was the first to mention the establishment on Wednesday.
– a mockery
Norwegian SAS pilots organized through the Norwegian SAS Pilots Association (NSF) have long feared what is happening now.
The corona pandemic has halved the number of SAS employees, and around 5,000 employees have had to leave. Among them there are around 560 pilots, of which around 200 are Norwegian.
NSF believes that SAS, through the establishment of SAS Connect and SAS Link, circumvents a five-year reemployment obligation for laid off pilots. SAS denies it.
– This is immoral, unethical and unfriendly. What SAS management is doing now is a mockery of the 560 or so SAS pilots who have been fired. They go to Nav and are awaiting re-employment, NSF leader Christian Laulund tells E24.
Read on E24 +
This is the new head of SAS
Contradictory
In addition, pilots are effectively disqualified from applying for the new jobs, as approved flight certificates are required for the new types of aircraft Airbus A320neo (Connect), of which SAS has ordered 80, and Embraer E195 ( Link), according to NSF. .
This is contrary to the message from SAS, which says that they are open to all former SAS pilots in the new companies.
– All of our flying employees who have been laid off have returned to their "old" job. If job-seeking Norwegian pilots or cabin crew want it, of course, like everyone else, you can apply for a job at subsidiaries, press manager John Eckhoff tells E24.
also read
Billions keep pouring out of SAS
– Impossible
However, the laid-off SAS pilots mostly have certificates on Boeing 737s, SAS's workhorse for several years, which are now being phased out.
Certification of new types of aircraft can typically take months and costs up to half a million crowns per pilot, according to NSF. And it is these qualifications that are in demand. better.
– SAS does this to save training costs. Fired SAS pilots don't have a chance to get these jobs, Laulund says.
He notes that the fired pilots have a sailing time of 7-13 years, and he loyally supported the airline in what have been times of almost continuous crisis in recent years.
also read
Another low cost player attacks Stockholm
– Many destinations
The NSF leader also emphasizes that SAS pilots have cut their terms significantly over the past ten years, most recently in spring negotiations with a significant drop in real wages.
The fact that the airline is now organizing itself into three units under the SAS name together, without taking in previously laid off employees, the NSF leader describes as "thrown under the bus."
– When now society reopens after the pandemic and traffic increases, then it cannot be used, then it is outside. There are many destinations here, he says.
also read
Norwegian wants an "amnesty" for aviation
SAS rejects
SAS notes that the fired pilots were at one time employed at the parent company, SAS Scandinavia. Therefore, the obligation of re-employment does not apply, according to the press officer.
– The new jobs are at SAS Connect and SAS Link, which are independent and newly created subsidiaries. The re-employment agreement is with SAS Scandinavia, Eckhoff tells E24.
It also notes that agreements have already been signed with the Danish union Flyvebranchens Personale Union (FPU) for the new companies, Connect and Link.
– The changes that are taking place in the SAS Group are now carried out in accordance with the current laws and the Scandinavian collective agreements concluded, says Eckhoff.
also read
US Eliminates Denial of Entry in November: Build More Revenue Streams for SAS
– Lots of legal food
However, NSF believes that SAS 'behavior is a violation of the Scandinavian model of cooperation, in which employees and employers agree to common solutions for the benefit of employees, the company and society.
– When it is done like this here, the collaboration has failed, and that worries me. We propose to SAS, that you should think carefully and talk to us. This path leads to another confrontation, which is not healthy in the current situation, says Laulund.
– What is the rice behind the mirror?
– Now, first of all, we want to start a dialogue and find good solutions. But it is quite obvious that there is a lot of legal food here, and we believe that there is a breach of the agreements, says the pilot.
also read
Norse signs a collective agreement for British pilot jobs
also read
The SAS manager: – He is not taking me to Norway.

www.aftenposten.no