Starting Sunday, Israel will revoke all vaccination certificates. A third dose of vaccine is the key to a new certificate.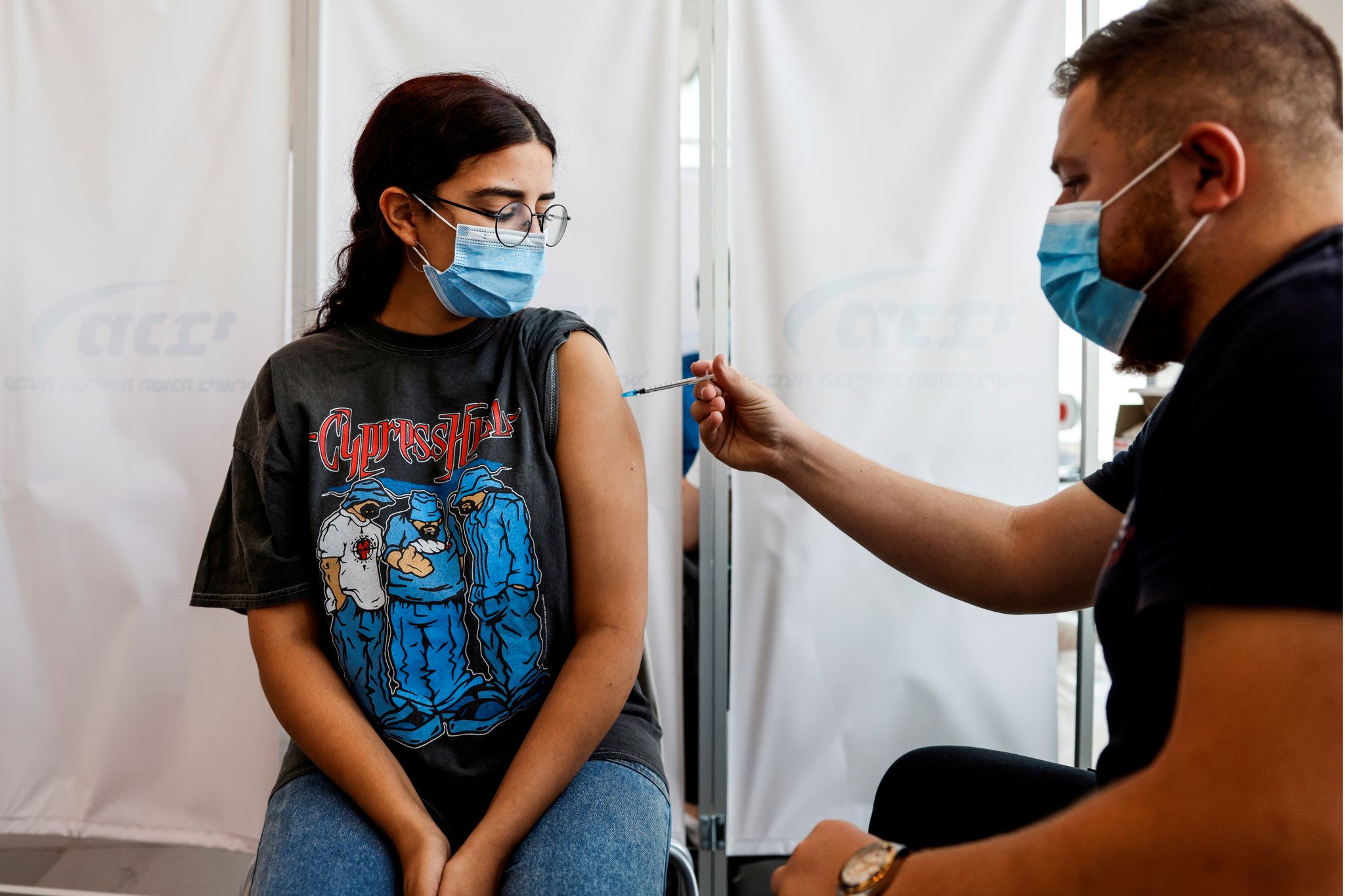 Is a third dose of vaccine necessary or not?
While in Norway only a third dose has been recommended for people with a weakened immune system, in Israel a completely different line has been chosen.
Israel came out very early with mass vaccination. However, because certain groups in society have not wanted to be vaccinated, new infections and many new cases of diseases have threatened the capacity of the health system. Because research shows that a third dose reduces infection and provides better protection against disease, Israel has focused on offering everyone a third dose of vaccine.
3.3 million Israelis have already received a third refill dose. It seems to have paid off. The pressure on the healthcare system has eased.
And now the Israeli authorities are tightening the requirements for obtaining a vaccine certificate.
As of Sunday, all vaccination certificates will be invalid, reports Haaretz. To obtain a new vaccine certificate, you must have received three doses of vaccine or it must have been less than six months since you received the second dose of vaccine. People who have been infected with the coronavirus can also receive a certificate under certain conditions.
This is done despite the fact that 1.6 million Israelis who can receive a third dose of vaccine have not taken it.
Without "green light", you can get "red light" in many places
The loss of the vaccination certificate has far greater consequences in Israel than in Norway. While the vaccination certificate is only relevant for Norwegians who wish to travel abroad, in Israel there is a requirement for a "green light" on the certificate for many activities.
Green vaccine certificate is required to enter:
Cultural and sporting events, festivals, conferences and exhibitions.

Hotels, health club and indoor pools.

House of worship with capacity for more than 50 people.

Restaurants, bars and cafes.

Museums, libraries, universities and colleges.

Tourist attractions and amusement parks.
A green crown certificate is required for anyone over the age of three. Children under the age of 12 can receive a green crown certificate for one week if they undergo a PCR test. A quick test can give you the green light for up to 24 hours.
Third dose discussed
Researchers have previously warned that update doses may be necessary to ensure the full effect of mRNA vaccines. The EU has made sure by ordering huge quantities of vaccine doses from Pfizer. The question has been when and for whom. In Norway, the National Institute of Public Health has believed that two doses still provide good protection for almost everyone. Therefore, they have only recommended a third dose for those with a weakened immune system.
However, recently there have been research results indicating that the effect of mRNA vaccines is diminishing more than previously thought.
In Sweden, a study of 2,000 hospital employees drew attention. Three months after the second dose of the Pfizer vaccine, the amount of antibodies in the body was cut in half and, after seven months, it was reduced by 85 percent, the study shows.
The United States, Germany and Denmark are among the countries that have now chosen to offer a third dose of the vaccine to people over 65 and at risk groups.
The third dose of vaccine has had the fewest reported side effects, skriver The Times of Israel.
The Norwegian Nurses Association wants health personnel to receive a third dose of vaccine
Health professionals should be offered a third dose of coronary vaccine and be first in line if it becomes relevant with such an offer for more people, according to the Norwegian Nurses Association.
– We definitely want a third dose. We have regular contact with FHI and we are part of the cycle. We trust FHI and await their decision, union leader Lill Sverresdatter Larsen of the Norwegian Nurses Association tells ABC News.

www.aftenposten.no