Jørgen Graabak has put his troubles behind him, but he still doesn't want to make a full recovery.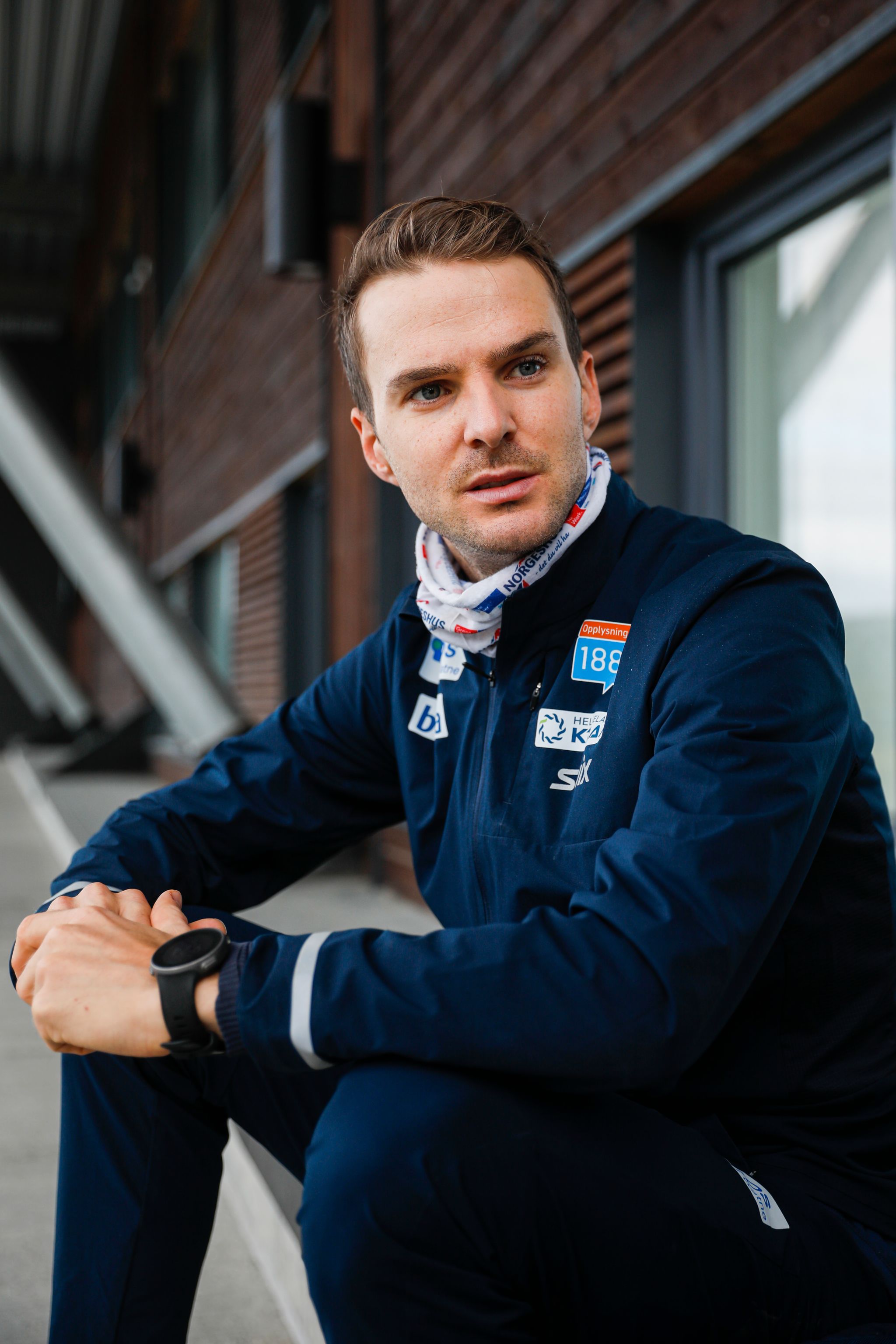 GRANÅSEN: – See you a little earlier? So we have a little better time?
An hour before the appointment, an SMS is received. Graabak has a hectic schedule this day: short run, turns, strength, rest, and long walk in Bymarka.
But first of all, and partly during the race at Granåsen: an interview agreement with Adresseavisen.
– I'm at the stoplight now. We'll see you in a minute.
Says it's around the corner.
Then a Volkswagen ID4 GTX pulls into the Granåsen parking lot. Jørgen Graabak gets out of the electric car, in his national team jogging clothes, smiling.
He just went to the mountains, again. This time there were two grouse on the hunter.
– Are you the best grouse hunter in Norway combined?
The 30-year-old smiles broadly:
– Yes, you can safely say that I am. This time he was traveling in the Røros area.
– I don't like the description
Outdoor life and hunting are important to the combined star.
– It's a passion for me. I try to take advantage of all my free periods.
He often takes his girlfriend Ida Bekken on a trip. For Graabak, life in the great outdoors is what completely disconnects him. It is especially important in the most intense periods.
There have been some of them in the last year.
Grab the buffet and place your backpack on the cold concrete as a seat pad, before taking in the World Cup venues. Construction machines are in full swing to prepare for 2025.
– Do you have to keep it until 2025?
– I don't like the "keep it up" description. If that was the motivation, I would have quit smoking a long time ago. I will compete to win gold and medals. It would not have been bad to finish with the gold at home.
Mark the cross country trails on the opposite side of the concrete grandstand.
– There I was in '97.
At that time he was just six years old. By 2025, he will be 33 years and 10 months old.
– He kept me away from everything and everyone.
The smile is replaced by a serious look as Graabak is asked about the problems he has had in the last year.
– I have received a proper lesson. But I do not regret.
On the backfield, the former Olympic winner was among the best this winter. But the performance in the ski jump was in contrast to the cross country form.
Now he points to two reasons for the failure: lack of monitoring and strict control of infections.
– When our coaches were laid off last year, I had to cope without follow-up for several months. Also, I was very careful myself. I stayed away from everything and everyone. That combination continues for a while, but not for many months. I have no doubt that it went beyond my jumps.
– Have you fixed the problems now?
– I got back to a good level. Every week it gets better. There is talk of small margins in ski jumping. But with good tracking, a more normal everyday life, and lots of jumps on different tracks, it feels like I'm back where I should be.
– You're fit?
– Well.
Graabak relies a bit on the answer.
– I'll get the answer in winter. But now it is stably good and the progression is good. It looks promising.
It takes a lot of effort
However, his self-confidence is good enough that he dares to speak out loud about his Olympic plans:
– I'm a medal contender. Or a golden candidate. That is why I am going to the Olympics. I have no guarantee that it will turn out well, but I have to think that it will turn out well.
– How did you deal with adversity?
– It took a lot of effort. I am used to good results. When he got chubby, I was frustrated. I rarely fight that much. It was frustrating.
– What did you do to deal with it?
– I love going out. After a period of intensive study, there were many mountain walks and randonee hikes in spring and summer. I disconnect from my head when I am in nature. And in autumn there will be hunting for periods. I think it is healthy for the head and the body to be in nature from time to time.
Have the plan ready
For the combined athlete, there is a lot and varied training. But even though most of his time is devoted to sports, he also has a master's degree in economics from NTNU.
– But in 2024 I'll take a break.
– Because?
– Then I'll save everything so I can fully concentrate on the Trondheim WC.
He admits there were some dark thoughts in his head this winter when he fought the worst, but giving up was never an option.
– Adversity is what gives me the most motivation.
And now Graabak, who won individual Olympic gold in Sochi seven years ago, has the motivation and faith in more jubilation for the gold in Beijing.

www.aftenposten.no