He has five goals in six games in Manchester United's comeback. But when it comes to pushing opponents in open play, Cristiano Ronaldo (36) is at the bottom of the Premier League.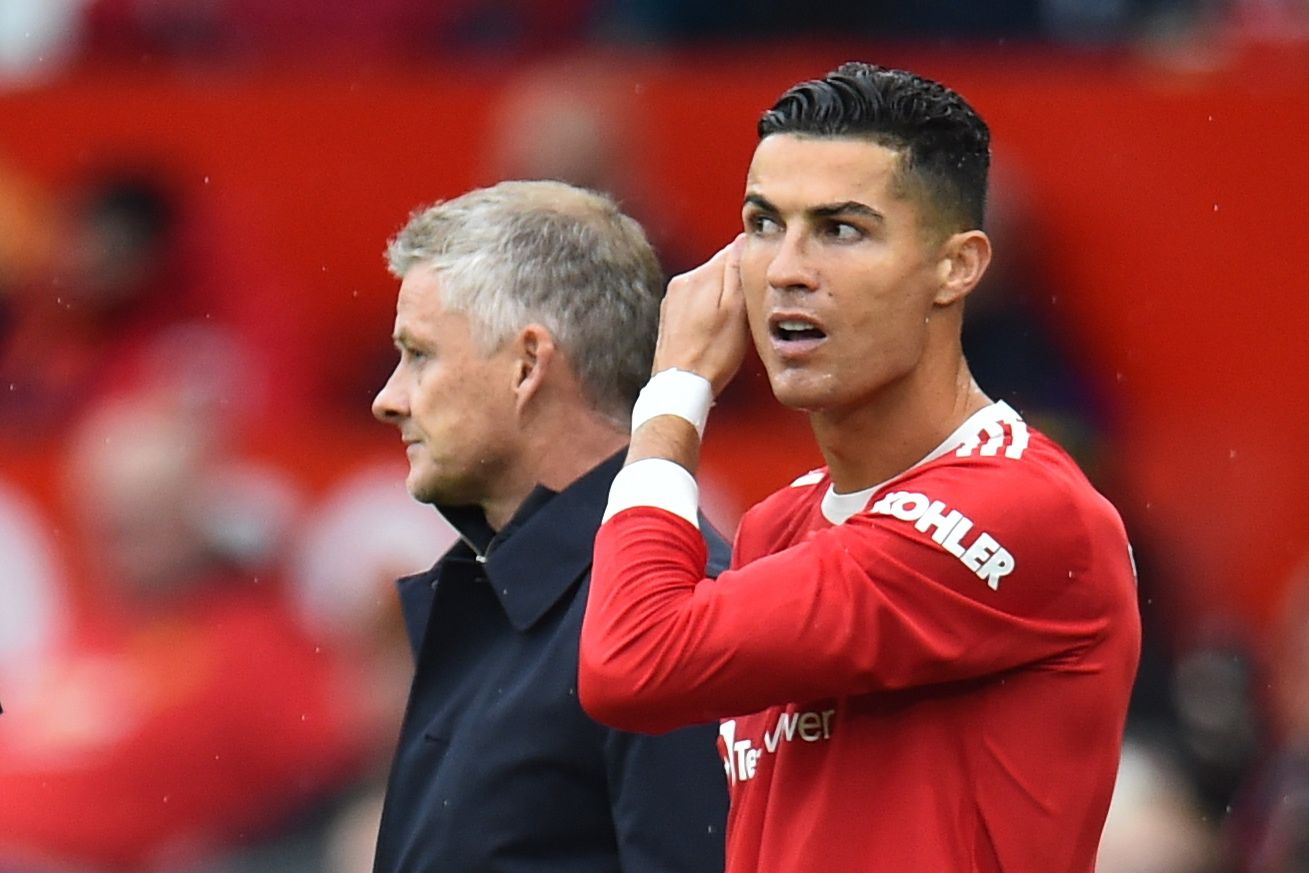 Aftenposten collaborates with VG-sporten. Therefore, as a reader of Aftenposten, you also get articles and services created by VG.
– Ronaldo gives a push and then finishes. It doesn't work when there must be strong, collective pressure, and it can be a challenge for Solskjær, says Øyvind Eide.
Eide is a sporting director at Norges Toppidrettsgymnas and writes tactical analysis for the Norwegian fan club Manchester United at United.no.
– With Solskjær, United had a very good press game. They are very tight in pressure when pushing high, and that forces them to run long and hard. You can see when Cavani entered the previous game, and chases far balls and that way he gets into the team. Ronaldo doesn't have the same press game and will never be the pointing player that Cavani is. Then much of United's defense breaks down, says Eide.
Before Saturday's game between Manchester United and Everton, The Athletic published an article in which it showed that Cristiano Ronaldo is the attacking player who has pushed his opponents the least in open play of the players who have played 270 minutes or more (equivalent to three full games) in the Premier League.
Following Wednesday's overtime victory against Villarreal in the Champions League, it was precisely substitute Cavani's press match that became the center before the scoring of Ronaldo's victory in overtime.
Statistics from the previous Premier League season also showed that Cavani was the Manchester United striker who played 1000 minutes or more in the Premier League who put pressure on the opponent the most times during a match (13.73 times in 90 minutes on average), followed up close by Mason. Greenwood (13.02 by 90), Marcus Rashford (10.65 by 90) and Anthony Martial (9.02 by 90).
In comparison, Ronaldo pushed his opponents an average of 2.67 times in 90 minutes in the opening matches of the Premier League.
Danny Higginbotham, who has played a total of 210 Premier League games and played for Manchester United, Sunderland, Southampton, Derby and Stoke among others, writes on Twitter that he doesn't understand why the statistics have received so much attention.
– As he has grown, he has changed his game to make sure he will be his best when the ball comes to him. Saving energy is the reason he has scored five goals in five games, he wrote before the game against Everton.
Eide is also aware that Ronaldo adds extreme qualities in the offensive game.
– He has qualities within 16 meters of the rival that perhaps no one else in the world has, but they must learn to use and know Ronaldo's movements in front of the goal, believes Eide.
Ronaldo started on the bench in Saturday's game against Everton, but was on the pitch for the last half hour, when Everton drew and towards the end a cancellation moved away from the three points.
– He and I (Ronaldo) understand more than the experts, for example. It's about choosing the right moments for when to play with him and when not to play with him. He is no longer a foal, but as always he is a professional and ready to come. Today he arrived with energy and a good attitude, Solskjær tells the BBC.

www.aftenposten.no