NADDERUD STADIUM (VG) Bodø / Glimt stars Patrick Berg (23) and Fredrik Bjørkan (23) watched a teammate in horror after another report on Norway's upcoming fateful games.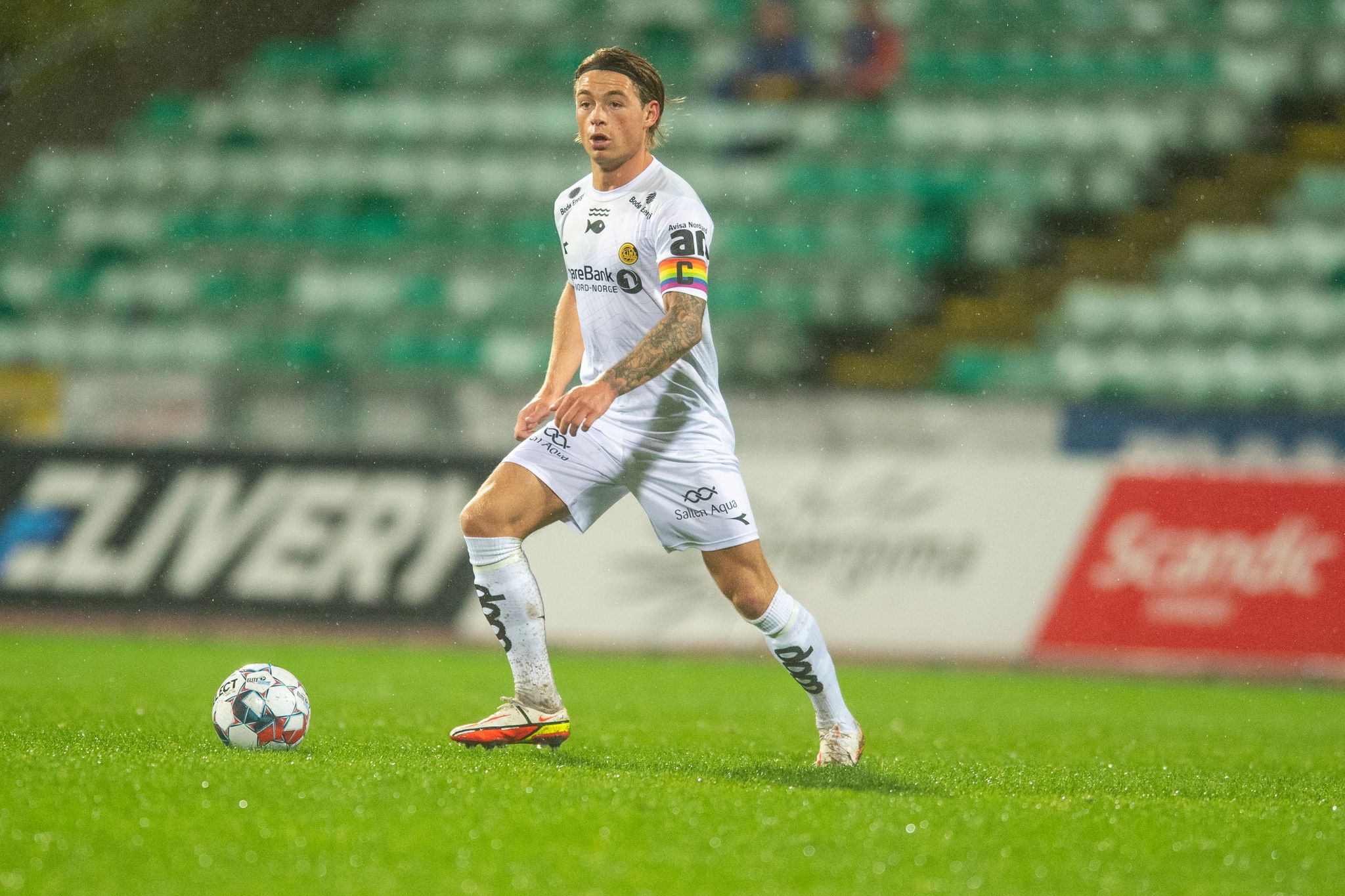 Aftenposten collaborates with VG-sporten. Therefore, as a reader of Aftenposten, you also get articles and services created by VG.
11 established profiles probably won't be able to play the three decisive battles of fate for Norway in the next collection. 10 of them have already been confirmed. If Erling Braut Haaland (20) is also due, a whole team is gone. Even reserve goalkeeper Per Kristian Bråtveit isn't sure. In that case, he could be the 12th player to step down for national team coach Ståle Solbakken.
– I think it is very sad for us as a team and a nation that we do not have the best players, says Patrick Berg to VG.
He was the best on the pitch for reigning league champion Bodø / Glimt in 3-0 victory over Stabæk Sunday afternoon. On Friday, the 23-year-old will likely be very important in Norway's central midfield against Turkey.
Read also: Three new players on the team
– unbelievable pity
Rune Almenning Jarstein, André Hansen, Omar Elabdellaoui, Jonas Svensson, Kristoffer Ajer, Mathias Normann, Fredrik Midtsjø, Sander Berge, Joshua King and Alexander Sørloth have been confirmed.
– I have never experienced a similar injury situation before a meeting, neither in the handball team nor in the national football team, says the national team doctor Ola Sand to NTB.
The big hope is that Braut Haaland is ready to play, but the club team Borussia Dortmund has long called for the super striker to rest after suffering a muscle injury in recent weeks.
– It's an incredible pity. It's hard. But we have a lot of good players. I'm sure we'll get by without them, although it's an incredibly big loss for us, says left-back Bjørkan, who scored a beautiful goal against Stabæk on Sunday night.
– Others must show up
On Sunday, Bjørkan and Berg would travel to the national team hotel in Oslo. There they will meet a completely different gang than usual. Julian Ryerson, Ohi Omoijuanfo and Iver Fossum are among the newcomers to arrive.
– When that happens, others must stand up and take responsibility. It remains to be seen who it will be. Those who have the opportunity should take care of it, says Berg.
He and Bjørkan have already talked about the fact that a very special feeling can come into the team, having encountered a lot of adversity even before the meeting, which they can use for something positive.
– You can always release some responsibility to others who have the opportunity. That may be a good thing, but I think it's weird. We can't do much about it. We have to make the most of it. I'm sure we can do that, says Berg.
The key to success
Berg will likely form a central midfield duo with Sampdoria's Morten Thorsby when Norway performs at the Şükrü Saracoğlu Stadium in Istanbul on Friday night at 8:45 p.m. Norway time.
He noticed a breakthrough in the latest collection. Norway then played 1-1 against the Netherlands before defeating both Latvia (2-0) and Gibraltar (5-1).
– We have to put together a solid team game. I felt like we really took a step forward in the last meeting. We became more solid. I felt a greater will to win in the whole group. We must continue on that path. I felt it was a development in the right direction, says Berg.
Now Turkey is waiting first. Then Montenegro and Latvia arrive at the Ullevaal Stadium. Birger Meling usually starts on Norway's left-back, but Bjørkan goes to the national team meeting to contribute with confidence and quality to the group.
– I'll try to bring good form with me. I will continue to do what makes me be and develop it further. There is a high level of which we know in the meeting of the national team. I just have to keep taking steps, says the coveted 23-year-old.

www.aftenposten.no