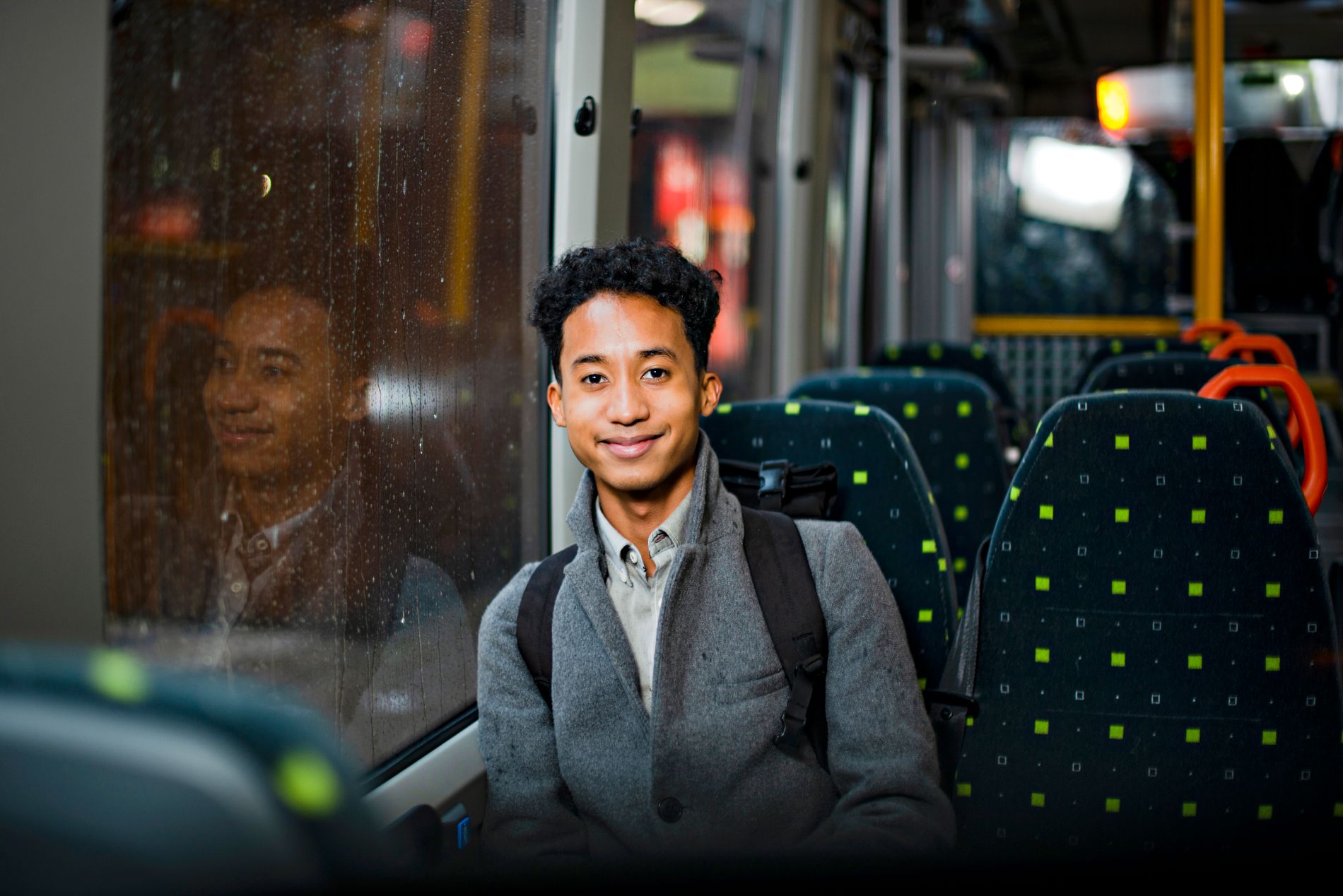 Want to take a quick trip to Geilo or Hemsedal? With the Brakar Youth Ticket, you can travel wherever and whenever you want in former Buskerud County.
Advertiser content produced by Schibsted Partnerstudio
Jack Cheng (18) was sitting at home on a Friday night and suddenly felt like going to Geilo. He knew that Brakar's youth ticket was valid for all parts of the county and he checked to see if he could get him there. Could.
– It is not often that you have that adventure experience in 2021 anymore, but I just needed to find the right bus. Around eight o'clock, I phoned a friend and arranged a place to stay in Kongsberg. At eleven o'clock I took the train from Drammen to Kongsberg with the youth ticket, fell asleep and got on the bus to Geilo early the next day. And well, I was in Geilo without paying anything for it. I already had the ticket, like many other schoolchildren who take the bus, he says.
Travel wherever you want
The marketing manager at Brakar, Kjersti Nordgård, says that the youth ticket is a season ticket for young people up to 20 years old and with no lower limit, where they can travel as much as they want on Buskerud for 30 days from when the ticket is purchased. This applies to Brakar buses as well as to quite a number of train routes. Upon brakar.no you get a complete description and all the necessary information about the offer. The ticket can be downloaded in a mobile application or purchased as a card. The app is called Brakar Ticket and Here you will find more information about the youth ticket!
– You only pay 318 kroner a month to travel as much as you want in the county, which I think is a great deal considering what other things cost. It gives you the freedom to escape everyday life, get to know your county, and escape on your own without depending on transportation from others, he says.
Eco-friendly opportunities
You can travel from the southern tip of Hurum to the northern tip of Hemsedal with this ticket, but also to Oslo if you choose the right modes of transport. Take a look at the opportunities that exist and take advantage of them.
– It's an eco-friendly way to get around the county. It is now the fall break and there is a lot of fun to experience. Why not bring some friends and take the bus to Dagali for a little hike up the mountain. The buses work anyway, so you just have to jump in, says Nordgård.
New experiences
Jack had already checked on the Brakar app if he could get to and from Geilo in one day, so he was going back and forth on a day trip. That way, the only expense was paying for food and drink.
– When I arrived, I jumped on a bus to Ustaoset, took some great photos there and returned again to Geilo, where I checked the center. Then hop on the bus and enjoy the view again on the way home. I even got to dinner, with a very nice experience in my pocket, he says.
The creativity it represents
Already when he was 13 years old, Jack asked his friends to get on the bus and join Kongsberg. He discovered early on the opportunity to explore the surrounding areas with the youth ticket.
– I think it is good to get used to traveling collectively when you are young, because then you do it more as an adult. Save the environment as you save a lot of car trips. You can test yourself by finding out what trips you want to do, it all depends on you. You have complete freedom to travel wherever you want in the county and become more independent when price is not the issue. It's just creativity. I have explored so many places that I did not know they existed in Buskerud. The youth ticket gives you the opportunities, it is also up to you to take advantage of them. I highly recommend giving it a try, says Jack.

www.aftenposten.no