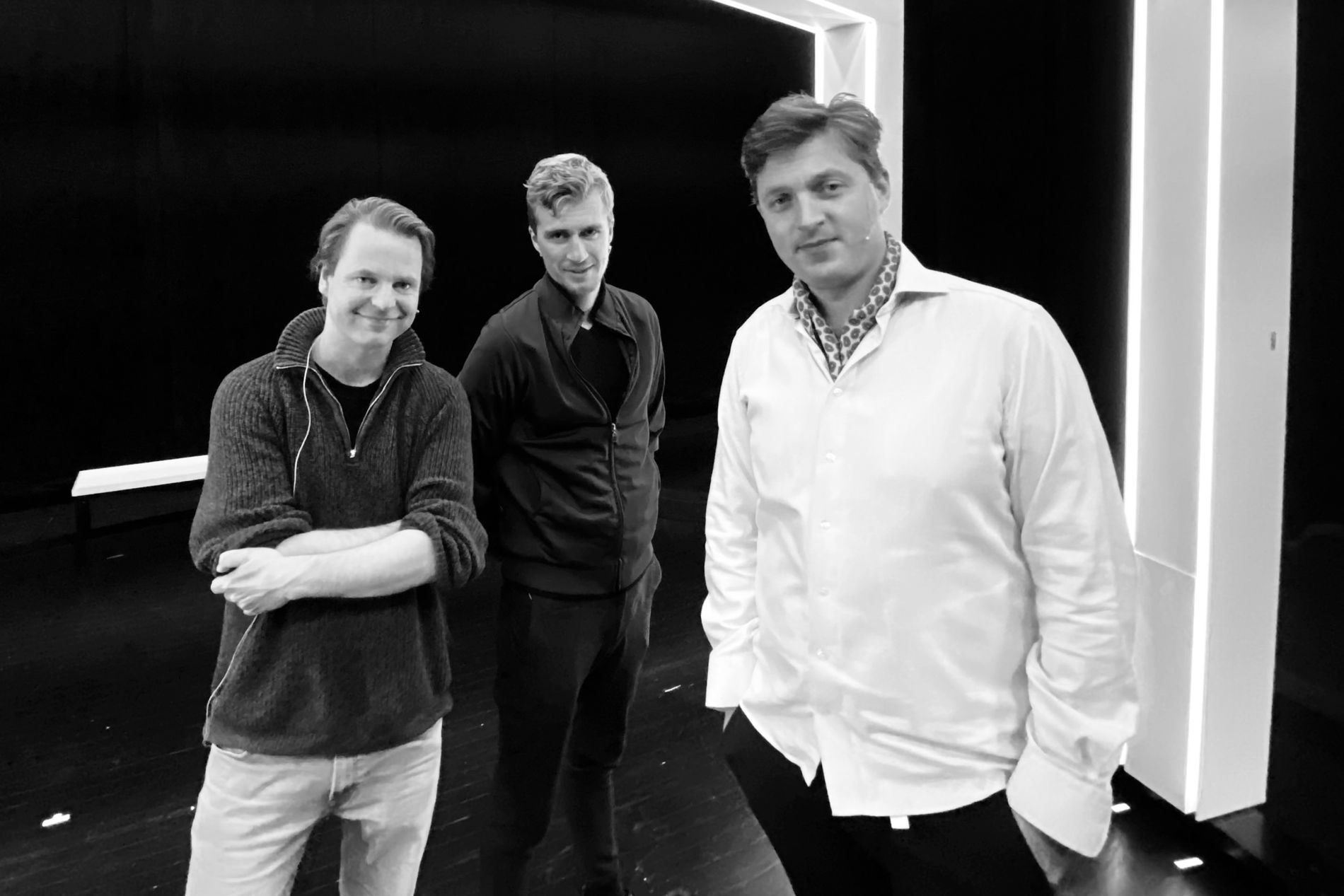 The ART work thematizes the hunt for status, the façade games and, above all, the art itself. But above all, it is a comical representation of how much truth a friendship can bear.
Advertiser content produced by Schibsted Partnerstudio
– I have always had my legs well planted in humor and magazine! And this performance will also make you laugh and laugh, says director Arvid Ones, who has previously worked with both "Women on the Edge" and "Ylvis."
Now he directs again with the performance "ART" at the Teater Ibsen, a humorous play about how the snobbery of modern art can challenge unity in a three-leaf clover by a group of friends.
The performance opens at Teater Ibsen in Klosterøya on October 21.
Is this art?
Serge has bought a painting. It is very expensive and modern. So modern that it mostly looks like a white canvas. Serge is convinced that this is art. His best friend Marc believes he has been duped, as does the emperor in his new non-existent clothes. The system man in the trio of friends, Yvan, doesn't quite know what he means. "
This is how both Teater Ibsen and Arvid Ones describe the action of "KUNST", which according to the director himself should suit anyone who likes a good dose of comedy.
– You don't need to be interested in art at all to like this. The target group is people who like comedy! I hope this performance has a great impact, with its lightness and playfulness. At the same time, it is important to point out that we must take care of the depth and theme of Yasmina Reza's fantastic work: What exactly is visual art for? wonders the experienced director.
Facts: «ART»
To emit:
From: Yasmina Reza
Director: Arvid ones
Actors: Hadle Reisæter, Peder Lauvås, Iver Bjurgren
Scenography: Christine Lohre
Ready: Not so busch
Premiere: October 21 – Played through November 1.
Modern art debate: taken seriously
ART is a play about art, status hunting, and front games. But most of all, the performance is about how much a friendship can really take, a theme that actress Hadle Reisæter describes as timeless.
At the same time, he believes that acting really takes the modern art debate by storm.
– This is an issue that gallantly fits into the debates of recent years – initiated, among others, by the Ombudsman for Waste. When are artists doing something clever and innovative? And when is that worthless shit? Modern art fits into a tradition where context is everything and work is nothing. And that's exactly what is discussed in acting, Reisæter says.
Click on the image carousel below to get an idea of ​​the scenery:
– A comedy with a bloody seriousness
Bo Anders Sundstedt, theater director at the Ibsen Theater, describes "ART" as a modern classic that has thrilled audiences and critics around the world since its world premiere in 1994.
Now he hopes to introduce Teater Ibsen's version.
– What are we going to do with art? Who will pay for it and who will benefit from it? Are we deluded?
– It is easy to recognize yourself in the meeting with the three friends, because who has not sat down late at night and has only talked about this: What is art? Art provokes, delights, and creates fertile ground for friendship and hostility. "ART" is a comedy, with a bloody seriousness, concludes Sundstedt.
Click here to see the tickets available for «KUNST»

www.aftenposten.no