(Adresseavisen): Lars Lagerbäck believes that the conflict with Alexander Sørloth was one of the reasons why he was fired as coach of the national team.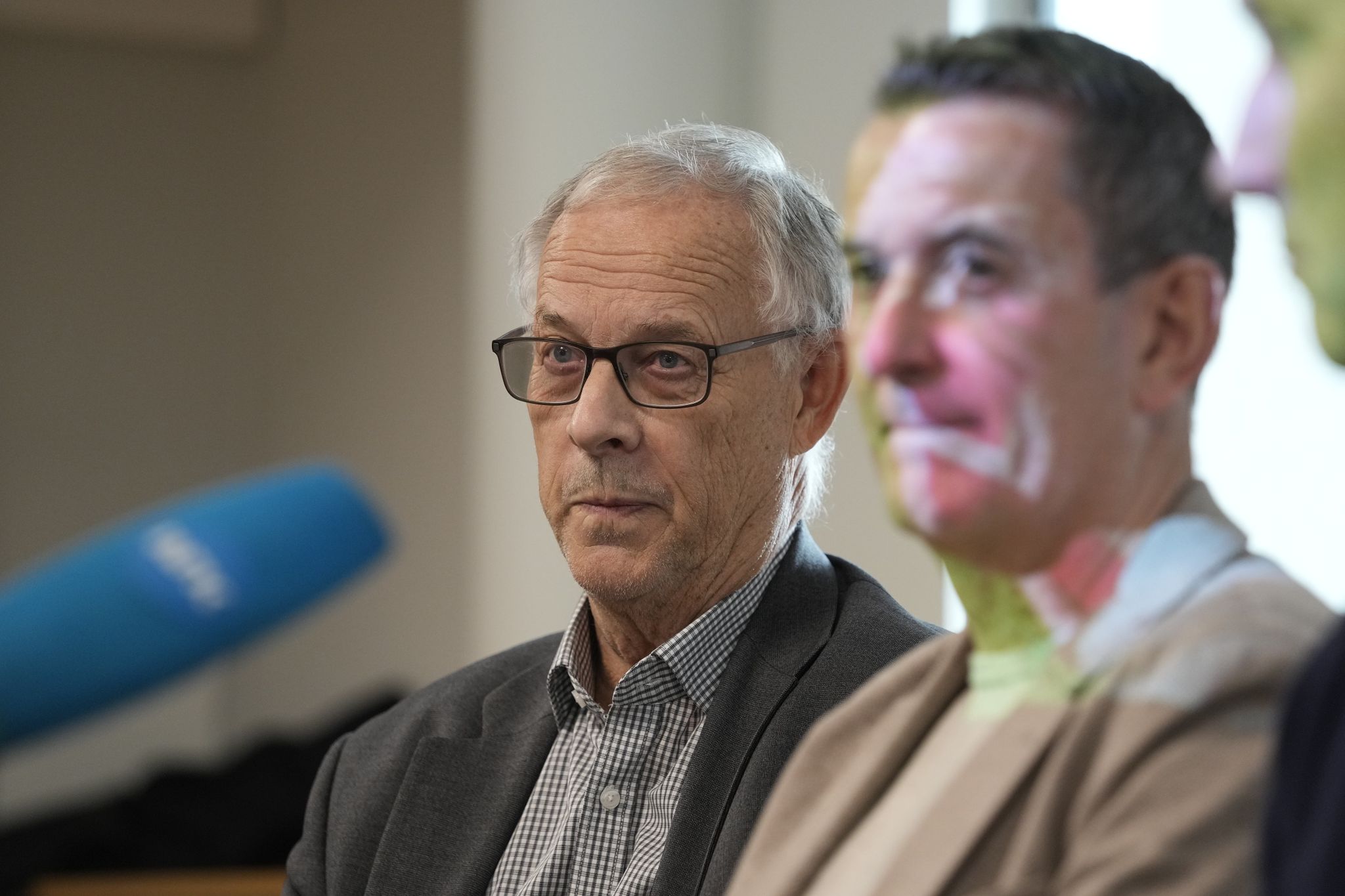 On December 3, Lars Lagerbäck and Per Joar Hansen were fired as coaches of the Norwegian national team and replaced by Ståle Solbakken.
On Tuesday, Hansen will present his autobiography, in which Lagerbäck has written a chapter.
Lost in Serbia
Here, Lagerbäck believes that the much-discussed conflict between him and Alexander Sørloth, after a meeting the day after a loss to Serbia, is one of the reasons he and Perry were fired.
– Also, I think the "Sørloth affair" and the handling and angle of the media influenced the NFF's decision, writes Lagerbäck.
The former director of the national team also offers his version of what happened during a players' meeting after the 1-2 loss to Serbia last autumn.
The event became a public meal on VG immediately thereafter, and they were written about much later.
– Does not belong
Lagerbäck believes that he, Perry and Sørloth themselves had agreed to close the case after it was slammed.
But he says he still writes about this in the book now, because NFF, Sørloth and the agent chose to continue commenting on the case on several occasions.
– Let me first say that Alexander's behavior does not belong to a professional level. Since I started as a soccer coach in 1977, and since 1990 in international soccer, I have never experienced such behavior from a player. This wasn't even close! writes Lagerbäck.
During the meeting, Lagerbäck and Sørloth ended up in an argument. Lagerbäck writes that they went through defensive plays, where Serbia scored. And a situation where Sørloth didn't "do his job."
And continues:
– Then something happened that I had never experienced before: In front of the whole group, players and leaders, Alexander blamed the rest of the team! That they should have put the Serbian player out of the game. Therefore, he refused to assume his responsibilities. Then I went in and cut off the further discussion.
Lagerbäck further writes:
– As the only player, Alexander Sørloth accused Perry and I of giving the players the wrong attitudes before the Serbia game, and that that was the main reason we lost the game. During my 40 years as an elite coach, I have always practiced the method of communicating to players why we do things and why we win football games. Therefore, he believed that it was our fault, that we built a completely wrong mindset, which in turn resulted in us being unable to carry out our tactical battle plan.
Perry describes the incident as follows in the book:
– I experienced Alexander's frustration with Lars as nonsensical. I felt like I was abandoned and cursed.
– No problems
– Did you talk to Alexander before the book came out? Perry was asked during the press conference.
"I don't think any of us will have a problem having a cup of coffee with Alex," is Hansen's reply.
NB! Adresseavisen has tried several times to contact Alexander Sørloth in the case, so far without success.

www.aftenposten.no