LILLESTRØM (VG) The delays have followed one by one, but with the exception of one position, the first students of Ståle Solbakken are not so weakened, says Kjetil Rekdal (52).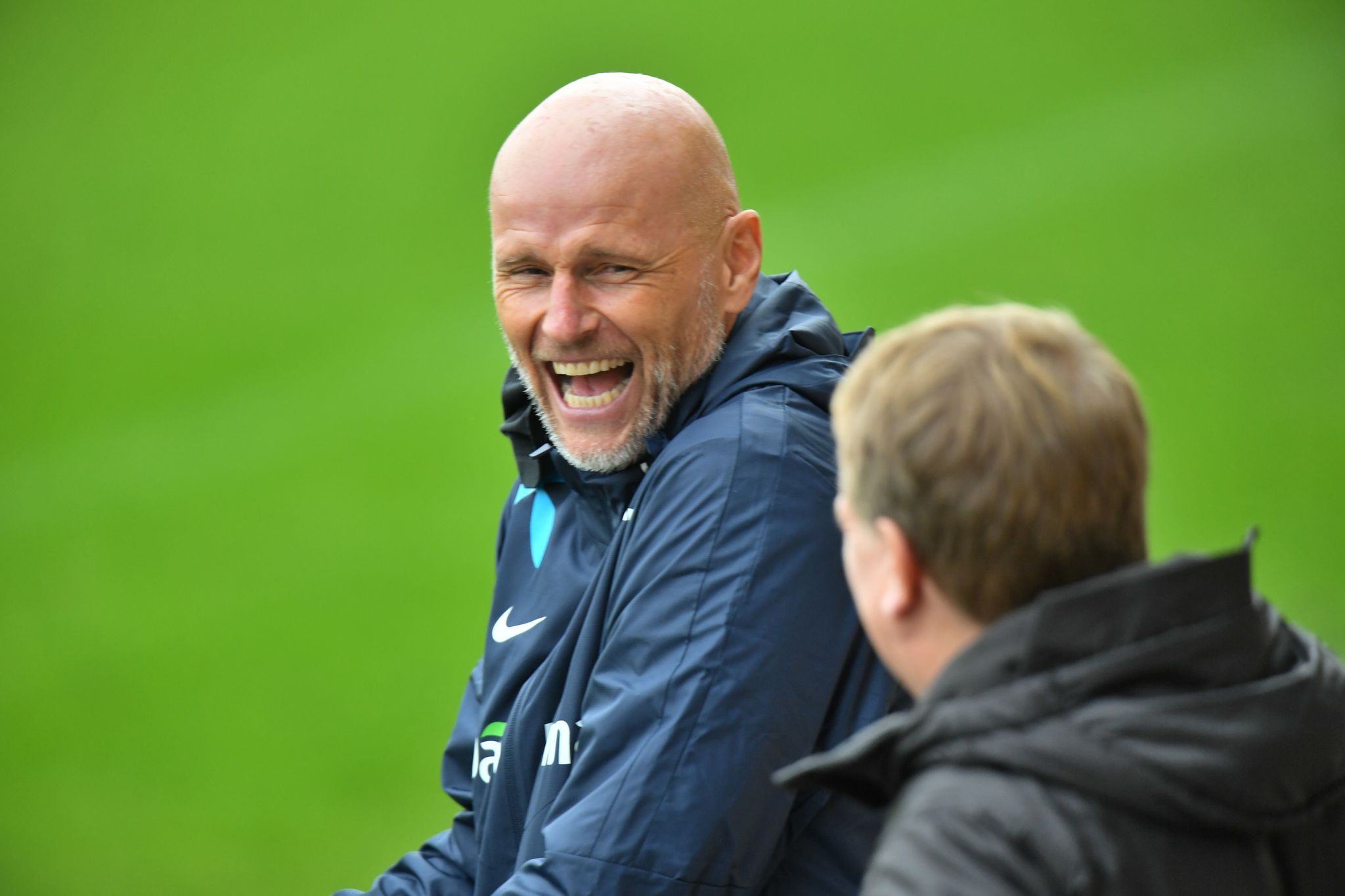 Aftenposten collaborates with VG-sporten. Therefore, as a reader of Aftenposten, you also get articles and services created by VG.
– How often do you play with your supposedly strongest eleven during a season? Actually, it is not that frequent. We have a couple who are significantly superior to the rest, but are otherwise very even in various positions, says the former team captain, who is now successful with HamKam in the Obos league.
HamKam's coach believes Norway has a very good chance to score points in the all-important World Cup qualifier in Turkey, and is supported by the national team coach.
– I have been in a situation like this, as a loser, several times in Europe. I have a good feeling and I'm good at this. Maybe it's my strength that trains. I'm pretty sure we can play an even match with the Turks. I have no faith that Turkey will run us over, says the former FC Copenhagen manager.
Solbakken confirmed at Monday's press conference that Ørjan Håskjold Nyland is protecting the cage against Turkey, as he also did in the previous match against Gibraltar. But André Hansen from Rosenborg has been the first choice after the late effects of Rune Almenning Jarstein after covid disease.
– The defender will probably be the same as against the Netherlands, and then I think he plays with Thorsby, Berg, "Moi", Ødegaard, Thorstvedt and Berisha, says Rekdal. Marcus Holmgren Pedersen, Stefan Strandberg, Andreas Hanche-Olsen and Birger Meling made up the four defenders in the 1-1 game against the Netherlands on September 1.
At the top, injuries to Erling Braut Haaland, Alexander Sørloth and Joshua King mean that Norway is now in something of a "fourth option" at Veton Berisha.
– We will notice that Haaland is gone, first of all out of respect for Turkey, says Rekdal.
– I think it's about building a good defensive game and being dangerous on counterattacks. I think it will be difficult to control the game for 90 minutes in Turkey. The most important thing will be to stand firm as a rock upside down and frustrate the Turks. It's my instinct, but I'm not Ståle. He sees them every day, I don't, emphasizes the former captain of the national team.
He thinks Ståle Solbakken will play in a 4-4-1-1 sort of formation, and that seven of the ten outfielders who started against the Netherlands will also start against Turkey (the top seven): Håskjold Nyland – Holmgren Pedersen, Strandberg, Hanche-Olsen, Meling – Ødegaard, Berg, Thorsby, Elyounoussi – Thorstvedt – Berisha.
– Probably stops a bit and falls on Martin Ødegaard. If you put him in 10th behind Berisha, it will be more exciting what he chooses on the edge, but I think he chooses Patrick Berg and Thorsby centrally, Rekdal says.
– If you choose Ødegaard at 10, Hauge may suddenly reach the limit, but he loves Thorstvedt's physique and madness. I think he chooses it behind Berisha. I suppose that today, but things can happen in the face of the game or that a surprise occurs to him, he continues.
Ståle Solbakken relied on the smiley face when the VG reporter commented that, with the exception of the leadership position, things are not so bad with the first Norwegian student.
– No, now you're sure, Øyvind, I'm glad to hear that. We have to work from that, Solbakken smiled.
Faced with the current defender and the six "forwards", Solbakken answers the following:
– It may be that everyone is in the field from the beginning, it may also be that it is one of those who is not. I can't guarantee that they all are, because it depends a bit on what kind of match image we envision and what match image we want.
– What do you prefer?
– It is something that we are going to present, but which is stupid to say here, but we are quite clear about what we want the most.

www.aftenposten.no