If you make a mistake, it can have major consequences for the rest of the team. That unleashes Aurora Mikalsen (25).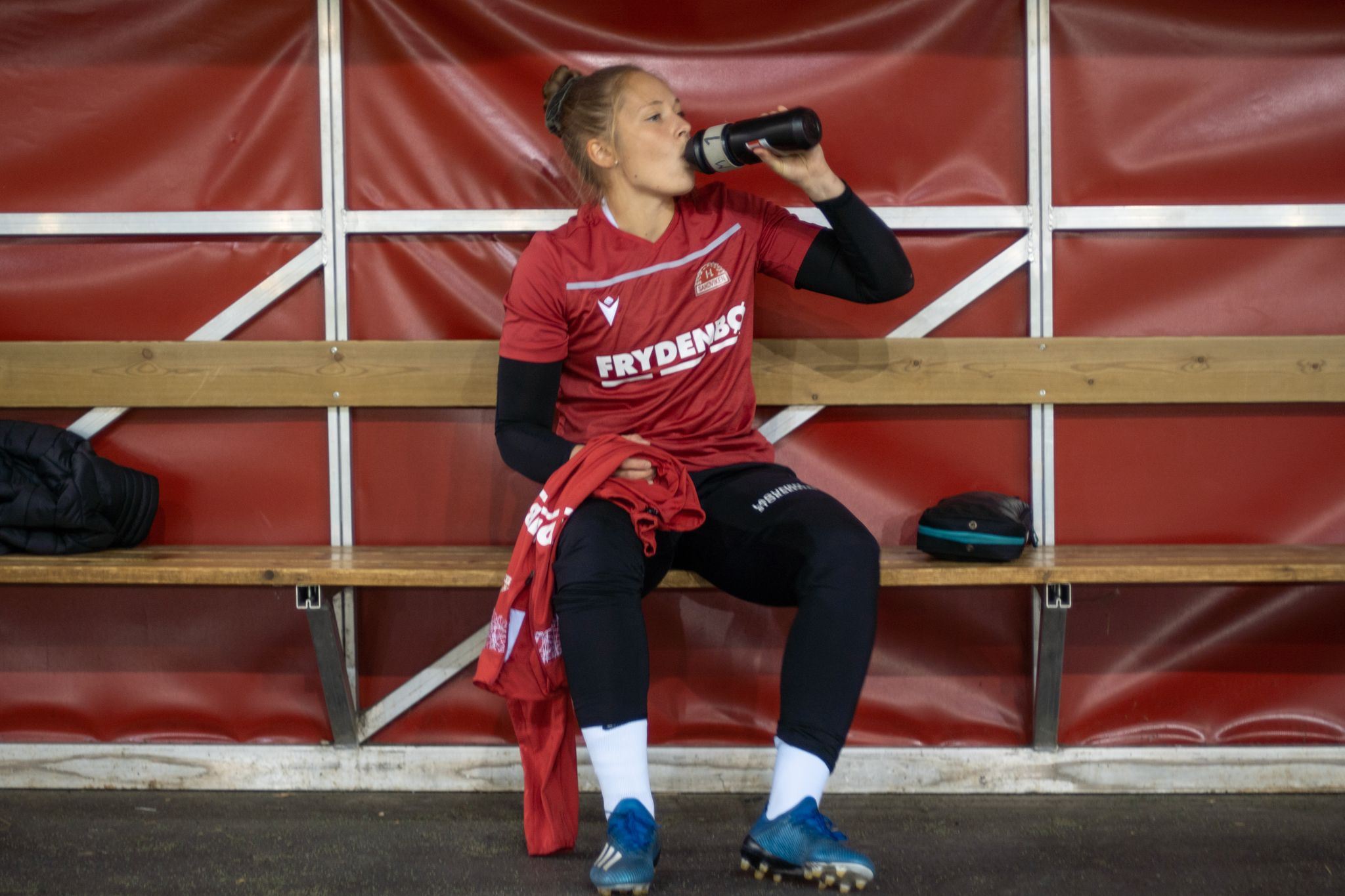 Just over a week after joining the club, Aurora Mikalsen (25) protected the cage in the top league game against Lyn. She was far from ready to fight, and should actually have time to train after a long period of no team training. But both Oda Maria Hove Bogstad and Sandra Stavenes were injured.
Vilde Hasund put Sandviken in the lead after just 11 minutes, and he seemed to go the way. But 20 minutes before full time went wrong.
Mikalsen should have cleared an entrance for Marthine Østenstad, but she didn't see the tip of Lyn lurking beside her. Lyns Runa Lillegård caught the ball and tied it 1-1.
– Then I thought that now we are in operation, says Mikalsen and laughs.
She was not intimidated by the nightmare beginning at her new club.
– No, those moments just give a little more excitement and motivation. I'm not afraid of getting kicked in the face.
From the center of the field to the goal
The girl from Kristiansund started playing soccer when she was eight years old. In the early years he played in midfield, but in his teens he accidentally donned goalkeeper gloves.
– I sat on the bench of one of the boys teams I trained with. When the goalkeeper got injured, I volunteered, he says.
It turned out that she did well between the bars, and from the beginning she felt that the role of the goalkeeper fascinated her. The crucial situations and the consequences of mistakes and personal blunders did not scare her.
– It activated me and brought out the best in me. This is still the case, she says.
– When I had the opportunity, I took it.
He went to Bergen to go to secondary school in Tertnes and played for a period for Arna-Bjørnar. Then it went on to Kolbotn. After three and a half seasons in Oslo, he left for England in the summer of 2019.
– The dream was always to play for Manchester United. When I had the opportunity, I took it.
Smile, before recounting what it was like to travel from a weekday in Kolbotn where he studied and had two part-time jobs in addition to playing soccer, to a weekday where it was all about soccer.
Days as a full-time professional at Manchester United, and then Tottenham, often began with breakfast, before awaiting treatment from a physical therapist. Then the day continued in the gym and on the soccer field. Then a hot lunch awaited him in the canteen.
But the crown pandemic made life as a professional footballer in England difficult. Mikalsen missed his friends and family in Norway, and had to shut up a lot of emotions so that it wasn't too heavy. When he was finally able to return home to his loved and close ones this summer, he felt like he wanted to stay here.
– It was brutal being away from my family and friends for so long without the opportunity to meet them, he says.
Smile when the coach yells
On July 28, word came that the former United goalkeeper was ready for a new club. Mikalsen received offers from Vålerenga, Kolbotn and Rosenborg, but chose Sandviken. The reason was coach Alexander Straus and goalkeeping coach Reidun Seth, who mean a lot to her.
– Aurora has always been a talent. She has always been very determined, says Seth.
She first met Mikalsen when she went to the top line of sports at Tertnes Upper Secondary School, and has followed her ever since. Seth says he's not surprised at how far the 25-year-old has come, but he's clear that she can still develop further between the bars.
– I think it has a much greater potential than what we see today.
Seth is a former European Champion and World Champion, and today he works as a goalkeeping coach. She explains that being a good goalkeeper is primarily about who you are as a person.
– Aurora has the rawness that is needed. She loves to get kicked in the face and is perhaps the goalkeeper who takes the hardest blows. She is stable.
Mikalsen also knew Straus before she came to Sandviken this summer. He was their coach on age-specific national teams.
She explains that he is not only concerned with the sports part, but that he is also a good person who sees what the individual player needs. In addition, it places great demands on the players.
– The biggest compliment I can get is that Alex yells at me. Then I smile and think he's right, I can do better, she says.

www.aftenposten.no