According to commodities analyst Bjarne Schieldrop, Europe and Asia are now fighting "intensely" to secure gas supplies before winter. The Pareto energy expert believes that the wild rise in prices will be exacerbated by the "expulsion of the financial players from their position."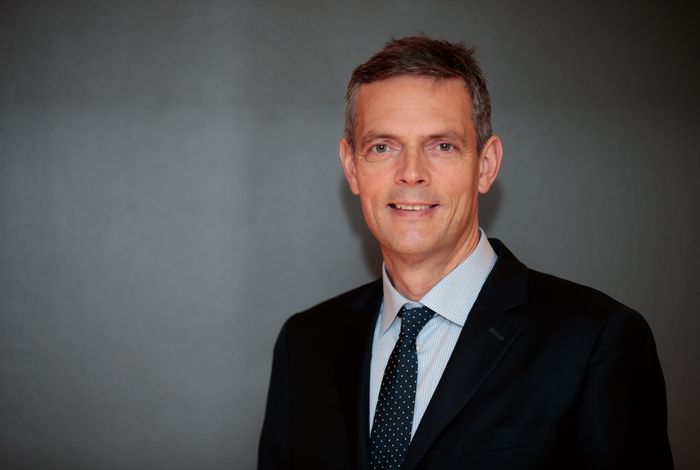 – It's a global bidding war in the run-up to a possible cold winter. This is not just a European crisis, it is a global situation, says chief commodities analyst Bjarne Schieldrop at SEB to E24.
Soaring gasoline prices in Europe were even higher on Tuesday. Prices rose more than 24 percent to around 13 crowns per cubic meter, marking another new record.
According to Financial times Gas is now being traded at a price equivalent to more than $ 200 per barrel of oil.
also read
BASF closes ammonia plant in Europe: copies Yara's control over high gas prices
Since April, the price has more than quintupled. It affects European consumers a lot, but provides large additional income to exporters like Norway.
Equinor released Tuesday the company's internal gas price for the third trimester. It shows a doubling from the second quarter and is almost ten times higher than in the third quarter of last year.
At the same time, fertilizer companies like Yara have been forced to shut down ammonia production as a result of record gas prices. In France, they have announced caps on gas and electricity prices during the winter months to protect consumers.
Nadia Wiggen, partner and energy analyst at Pareto, believes that the recent sharp rise in gas prices is due to a "contraction", after gas sellers wanted to secure themselves by entering financial positions.
Wiggen believes that the sharp increase in prices indicates that these players have been forced to close their positions.
– It was such an extreme move. Strengthen the movement when there is a tight market, he says.
also read
Equinor can deliver more gas: – Unusually tight
– The United States has sold gas to Asia and Europe. Some of the traders have covered the price. And sometimes it involves the sale of TTF (point of exchange for gas contracts in the Netherlands). And when the price of TTF moves so wildly, so fast, those who have sold gas contracts are out of position and have to buy it back, says Wiggen.
He points out that the basic problem is the lack of gas in Europe.
– And last week China gave notice to buy at any price. So they take the gas that would normally reach Europe.
There are several reasons why prices have hit record highs:
Gas reserves were drained this winter, but were not refilled due to limited access to LNG (liquefied natural gas)

Less access to Russian gas than normal

Production drop in countries like the UK and the Netherlands
– Everyone buys heavily
– This is a winter hazard. There are few stocks in the EU, China, USA and Russia at the same time. Everyone is shopping intensively to secure supplies before winter. They shop heavily in Japan, South Korea, China and the EU. And Russia has said it will build its own warehouses first before starting to export more normally to Europe, says Schieldrop.
also read
Billion Project secures more Norwegian gas for the British
He also notes that Chinese energy companies have been told that they must secure energy supplies at all costs.
– Everyone is fighting for the latest that is available on the gas market.
Schieldrop says gas stocks in Europe are low, but at the same time not "much below normal."
– But here they also worry about protecting themselves.
– Wait for the pressure to relieve a bit
– As long as there are more buyers than sellers, gas prices will continue to rise. But our opinion is that we don't expect these prices all winter, says Wiggen.
He adds that Pareto still expects gas prices to be "structurally stronger" than they were supposed to a few weeks ago.
– We hope that the pressure will ease a bit, mainly because we believe that some form of political solution can be reached and that Russia's gas exports to Europe will increase. We also expect more LNG for Europe when Chinese purchases decline. Asia has a greater capacity to exchange gas for oil, and China has directed domestic coal producers to increase production beyond quotas to maximize capacity.
also read
The British government held an emergency meeting on gas prices
Russia is the largest gas supplier to the EU. In 2020, the country represented more than 43 percent of gas deliveries. Russian gas exports could increase when the Nord Stream 2 gas pipeline between Russia and Germany is put into operation.
– In our opinion, it is political and depends on what Russia wants to do. If they choose to prioritize gas deliveries to Europe. They really want to open Nord Stream 2, so we see that they have a political incentive to do so. But Russia had a cold winter last year, so they have reserved some gasoline. And we don't know what winter will be like, so they're going to be a little careful too, says Wiggen.

www.aftenposten.no