The parents, Pernilla and Petter, realize that Oliver Solberg (20) disappears from their control when, since 2022, he advances to Hyundai driver in the most prestigious class of the World Rally Championship.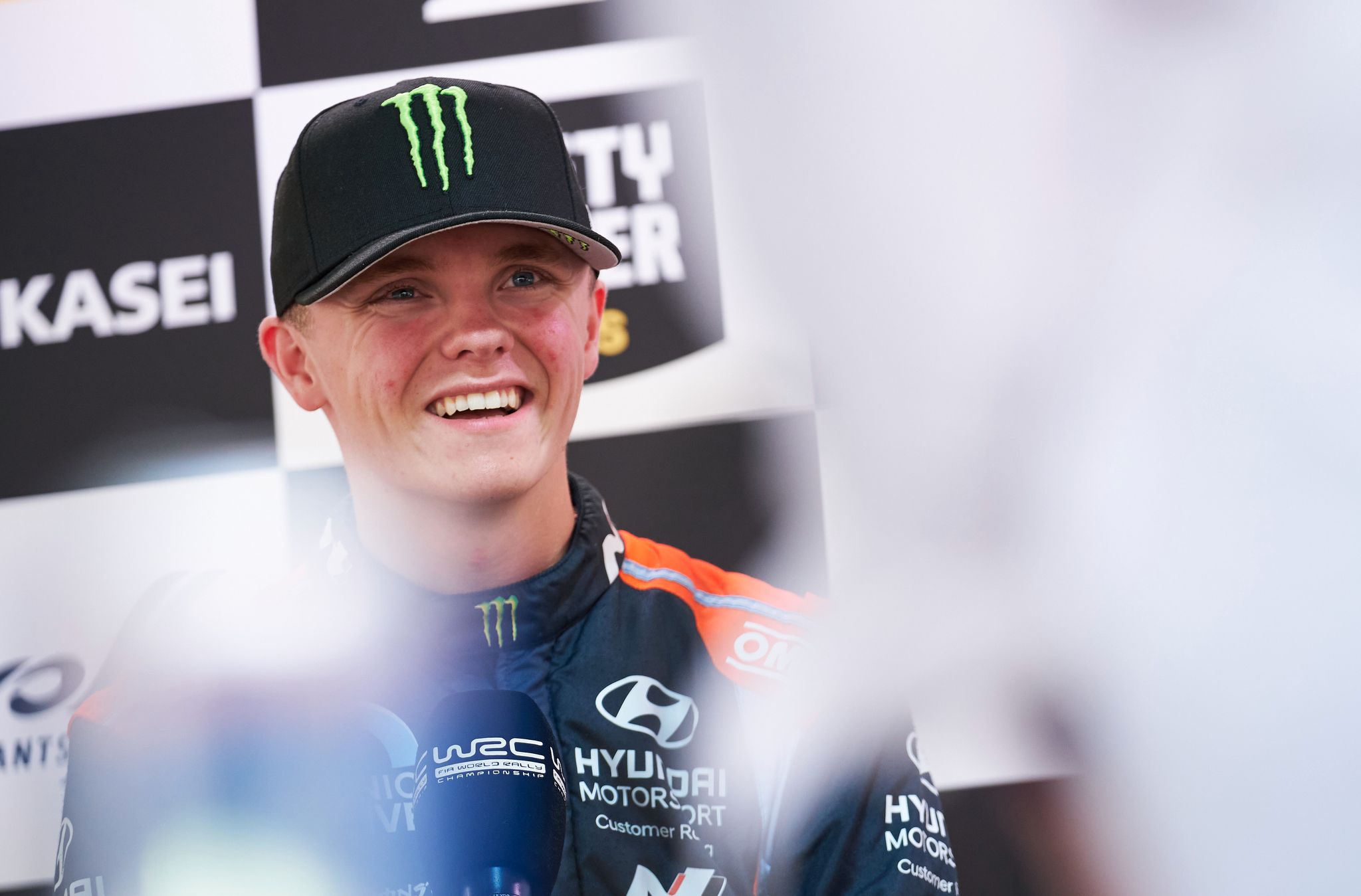 Aftenposten collaborates with VG-sporten. Therefore, as a reader of Aftenposten, you also get articles and services created by VG.
The South Korean automaker announces plans for Solberg junior for the 2022 season on Wednesday morning: This means that the 20-year-old will now drive a car called the WRC, that is, the main class in the World Cup. , as the third driver. for Hyundai, behind Ott Tänak and Thierry Neuville.
Based on VG's experience, it will be between eight and nine races in 2022.
– I will share a car with Dani Sordo, says Oliver Solberg himself. It does not mean how many races the Spanish will intervene for him.
– This is very cool. It really is amazing. It really is quite sick, that I am now in a WRC team only four years after I started racing.
– What are you going to do in the races where Sordo drives?
– Then I'll drive a fourth car or the 2021 model.
Oliver Solberg has initially raced in the second best class, WRC2, in 2021, but he has also tried it in the WRC.
– Next year there will be no driving in WRC2, only WRC.
– We have talked about this for a long time. Hyundai thought it was okay to take the next step. We are also talking about the future after 2022, but nothing has appeared on paper, says Oliver Solberg.
So he's only 20 years old. Dad Petter became a world champion at the age of 29.
– The youngest world champion so far is 27 years old, says Papa Solberg.
– Of course I'm proud of what Oliver has achieved. It has gone very fast.
also read
Rupture between Oliver Solberg and the map reader: – Not ideal
– What does this contract mean for the rest of the family?
– This is a new trip. Pernilla and I retired a bit. The responsibility rests with Hyundai. Now we mostly become parents. It will be very exciting, says an excited Petter Solberg.
Oliver Solberg recently lost his map reader Aaron Johnston.
– It has not yet been decided who will be the new map reader.
Next season, hybrid cars will be introduced to the World Rally Championship.
– It has nothing to do with driving, but it is very positive, because we need to have more car factories in the World Cup, says Solberg junior.
– It is exciting to be part of a new era for the World Rally Championship.
also read
Oliver Solberg (19) gives his cousin a million crowns to drive a rally
Dad Petter became world champion in 2003, the only Norwegian to have won gold in the most prestigious category. Mads Østberg / Torstein Eriksen won the second best class last year.
Oliver Solberg "rolled" in Finland last weekend and has been in trouble lately.
– It's something you have to go through. Don't get away with it as a rally driver. It was almost too much for Oliver for a long time. It's okay to have some recessions now. It's hard for him, but he has to be patient, Dad advised.

www.aftenposten.no