ISTANBUL (Aftenposten): – We must do something different, says Martin Ødegaard before the fateful match on Friday.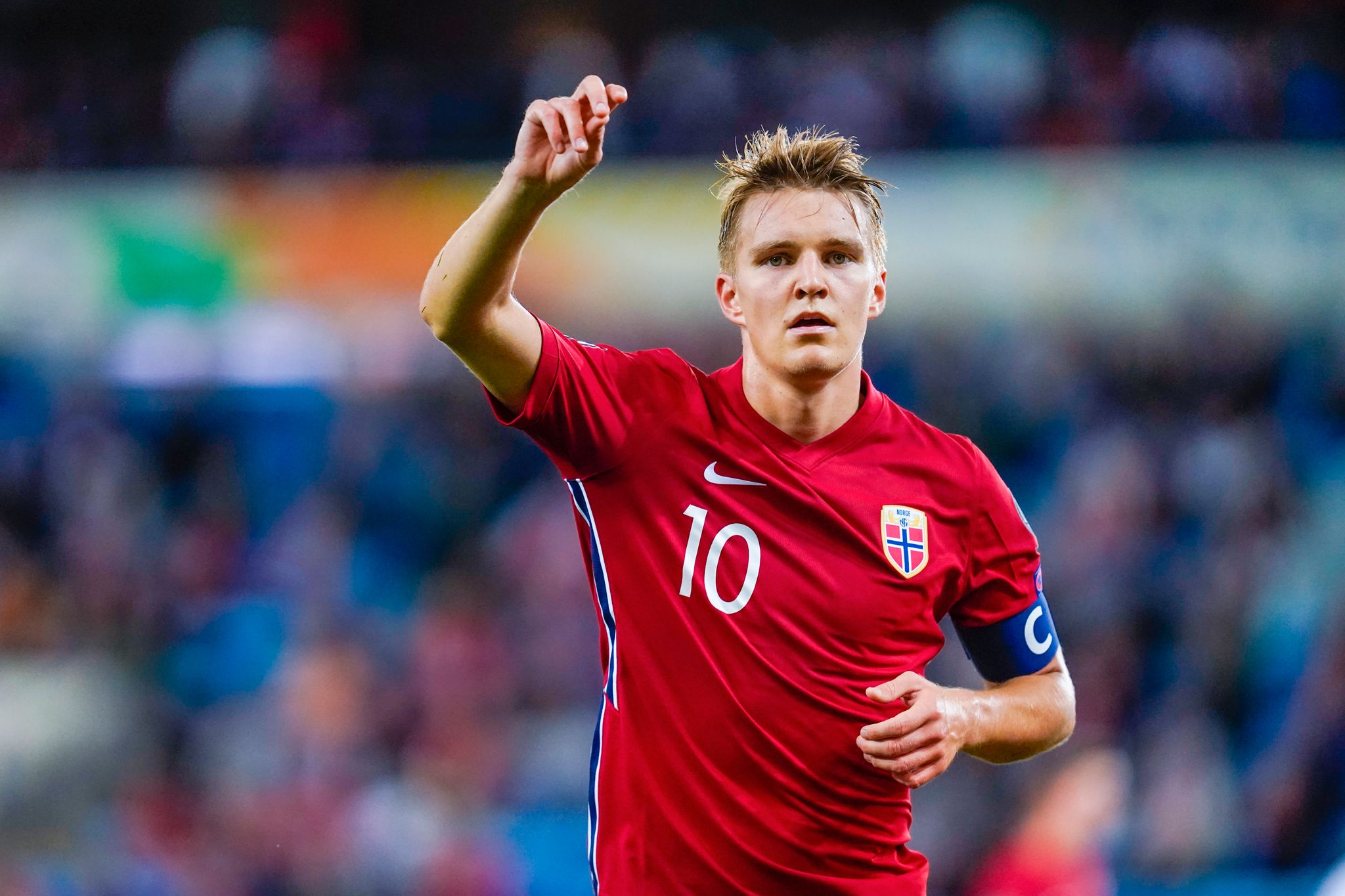 The sun set outside the stadium walls. Inside, Martin Ødegaard sat down and answered questions from Norwegian and Turkish journalists.
On Friday night, the sun may set for Norway's World Cup hopes. At least it's at stake if the national team loses to Turkey.
So 21 years without a championship for the men's team will be 22 years, 23 years and 24 years. Anyway.
Time and again, Norway has failed in decisive battles.
In 2020, the dream of the European Championship was shattered after a loss to Serbia.

In 2015, the dream of the European Championship was shattered after a loss to Hungary.

In 2013, hopes for the World Cup were dashed against Switzerland and Slovenia.
And if you go further back, you will find several disappointing defeats, several moments where Norway was only close to go to the playoffs.
– Why should it turn against Turkey?
– We have to do something different, then, admits Ødegaard from the podium microphone.
– As you say, it is not enough what we have delivered before, what I have been involved in from important parties, continues Ødegaard.
Even more important now
Ødegaard has already hit many ups and downs.
At the age of 22, he has become a veteran of the national team. Only Mohammed Elyonoussi (27) has multiple internationals on the Norwegian squad.
Ødegaard points to the previous meeting of the national team as a rebound. Then Norway beat Montenegro and Latvia, and drew against the Netherlands. The results put Norway in a good position ahead of the fateful battle in Turkey.
But now Norway has a different team.
Erling Braut Haaland is injured. Alexander Sørloth is injured. Mathias Normann is injured. And then only a fraction of the due dates are mentioned.
Among the most famous players, only Ødegaard remains.
– Do you feel that you have to take a little more to the team now?
– I've known enough about it. We are a team and we depend on everyone. We miss someone, but that's not our focus now. We have a very good squad and a very good team. We depend on everyone to be able to win tomorrow, says Ødegaard.
Goes for victory
Winning, that's the goal. Ståle Solbakken said that. And Martin Ødegaard said that too on Friday night.
A victory will give Norway very good chances for second place (a place in the play-offs), and certainly a chance for first place (a direct place in the World Cup).
– How important is the result of Friday night?
– I do not want to say that it is crucial, there are three games left later. But of course it is a very important battle to ensure control in the first two places, says Ødegaard.
Mental preparations
The difference between defeat and victory is great. Naturally, the head of the national team, Ståle Solbakken, understands this. He answered all questions seriously and professionally. But it was marked by a man who was eager to step out onto the grass and put the finishing touches before the battle of destiny.
– How do you work with your mind before such an important game?
– It's talking a lot together, and together we try to find the good feeling of the previous collection, although now it's a slightly different team, says Solbakken.
– The best psychologist hours are probably the conversations that the players have with each other. It is important that the atmosphere in the squad is good and that they trust each other.
I think that's pretty strong now, says Solbakken.
Then Solbakken answered some questions from Turkish journalists. They wanted to know what he thought of Turkey having a new coach, German Stefan Kuntz.
Then he got up and left the press conference room. When he sits there 29 hours later, Norway may have taken a big step towards the World Cup.
Turkey-Norway will be played at 8:45 on Friday. The game will be broadcast on TV 2.

www.aftenposten.no