In a letter addressed to both Health Minister Bent Høie (H) and Culture Minister Abid Raja (V), the alarm sounded this spring that eating disorders are a growing problem in sports.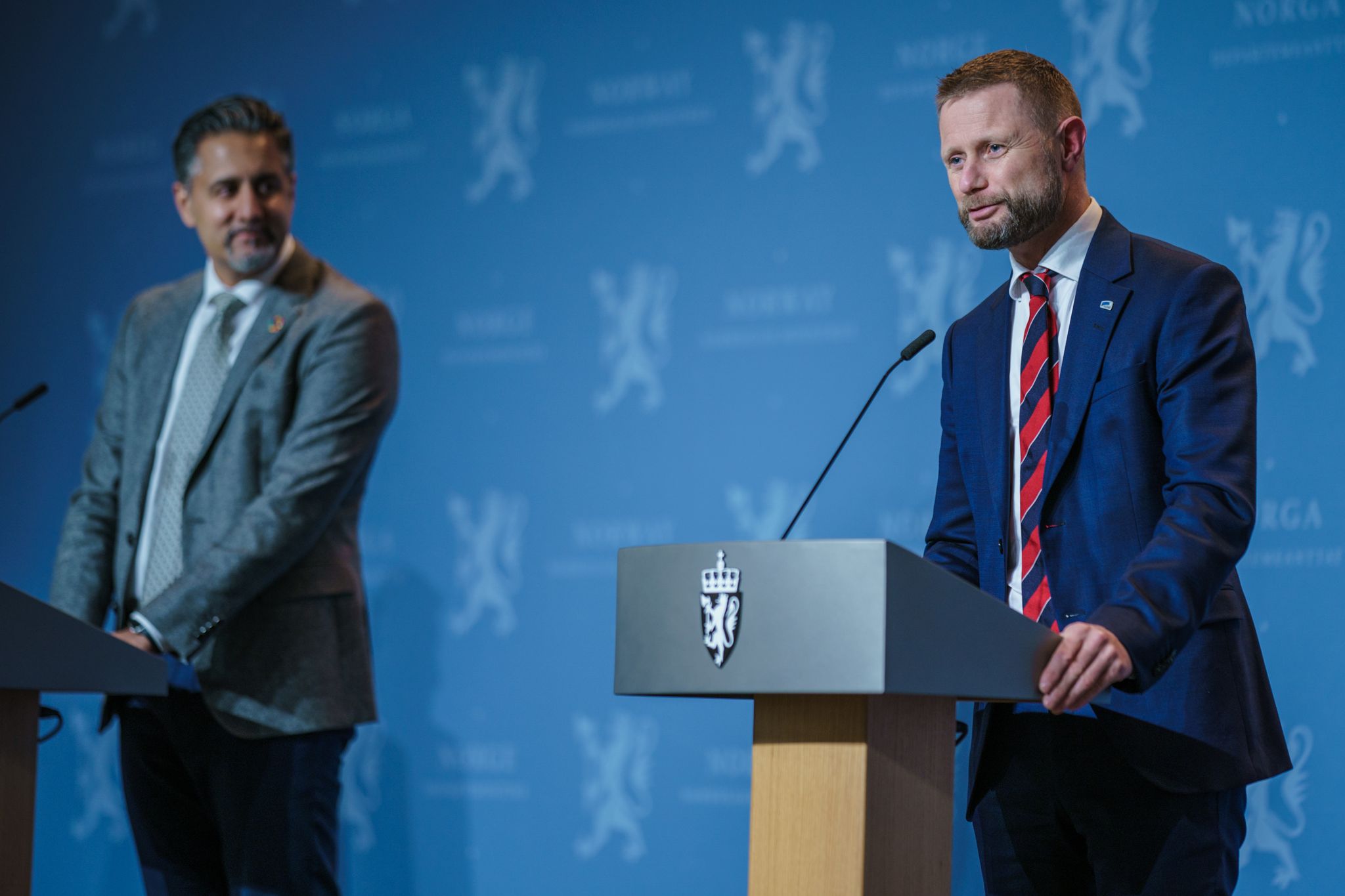 Aftenposten collaborates with VG-sporten. Therefore, as a reader of Aftenposten, you also get articles and services created by VG.
The response is described as disappointing.
– Right now I'm a bit pessimistic in the whole field. Cross-country skiing and sports are willing to acknowledge seriousness? Is the political system willing to recognize that? Are parents willing to admit it? Finn Skårderud asks.
This weekend, VG told the stories of the cross-country skiers Christiane Honerud Olsen (27 years old) and former cross-country skier Siri Lounge (50).
Honerud Olsen became seriously ill after years of refusing to eat, which eventually turned into bulimia. Halle felt like she could never eat her fill for six seasons as a working cross country skier in the late 1980s.
Professor Finn Skårderud has a quarter century of experience with a combination of sports and eating disorders, as a therapist, teacher and researcher. He has been associated with the Olympic Summit for fifteen years as a psychiatrist, with eating disorders as his main field.
In the last year, he has tried to make politicians understand that something must be done.
Eating disorders and sports are connected, but over the past year, the connection has been unusually strong.
Professor Jorunn Sundgot-Borgen's survey from the late 1980s showed that 33 percent of athletes in endurance sports had some type of eating disorder.
In 2005, the figure was still 30 percent, according to his own doctoral thesis.
– The problem has intensified during the corona pandemic, with an increasing need for information, competence, advice and treatment for young people with a strained relationship with food and the body, the letter to ministers in March.
The sender is the sports president Berit Kjøll and the psychiatrist Finn Skårderud at the Villa Sult / Stiftelsen Department of Eating Disorders.
Their common wish is for the existing collaboration between Sunn Idrett and Villa Sult to develop further into a center of power within sport and eating disorders, with an annual budget of five million crowns.
Healthy Sports is the collective work of the Norwegian Sports Confederation on nutrition, food and body.
– We are disappointed with the response. We can only hope that a new government can behave in a different way, says Skårderud.
With five million crowns, you could create a position at Sunn Idrett and another at Villa Sult, and spend three million crowns on various measures.
– We have received a lack of response. The answer from the Ministry of Culture is that sports get a lot of funds for betting, and then they have to be reallocated there. Here we must avoid these funds. This will require massive investment in the form of learning programs, routines, structures, checklists, the health service and should not less than be extended locally, says Skårderud.
In September, he and the Norwegian Sports Confederation sent a new inquiry asking the ministries to reconsider the case.
– I am not too concerned about elite athletes, because there is a support apparatus, but I am very concerned about the 14-year-old who has an enthusiastic coach who wants well, and perhaps that coach is a mother or father, but who he doesn't have enough competition in what a teenage body is at puberty for something, says Skårderud.
Secretary of State Maria Jahrmann Bjerke (H) from the Ministry of Health and Care Services believes that Healthy Sports and Villa Sult shed light on an important challenge.
– They have also presented an interesting description of how to strengthen work with prevention, counseling and monitoring of young athletes. We agree that a power center within sports and eating disorders as described as a collaboration between Sunn idrett and Villa Sult of NIF can contribute to a greater openness about food and the body throughout society. Nothing prevents NIF from prioritizing this project within the framework of the annual gambling fund grant. In 2021, NIF was allocated NOK 750 million from the gaming funds.
– I would also like to highlight that we have strengthened the treatment offer for people with eating disorders. This is due to the fact that health authorities have received several reports of concern about an increase in eating disorders during the pandemic, he says.
Last year, Sunn Idrett received 215 inquiries related to eating disorders.
The increase from the previous year, before the pandemic, is large: there were 67% more consultations by chat, in addition to an 86% increase in consultations by email and telephone.
It is the young people who make contact.
Do you suspect that you or someone you know is struggling with eating disorders? Call 22 94 00 10, the information and emergency telephone number of the Association for Eating Disorders.

www.aftenposten.no