While NIH professor Jorunn Sundgot-Borgen believes a change is needed in the sport of jumping, jumpers' athletic director Clas Brede Bråthen is clear that development is going in the right direction.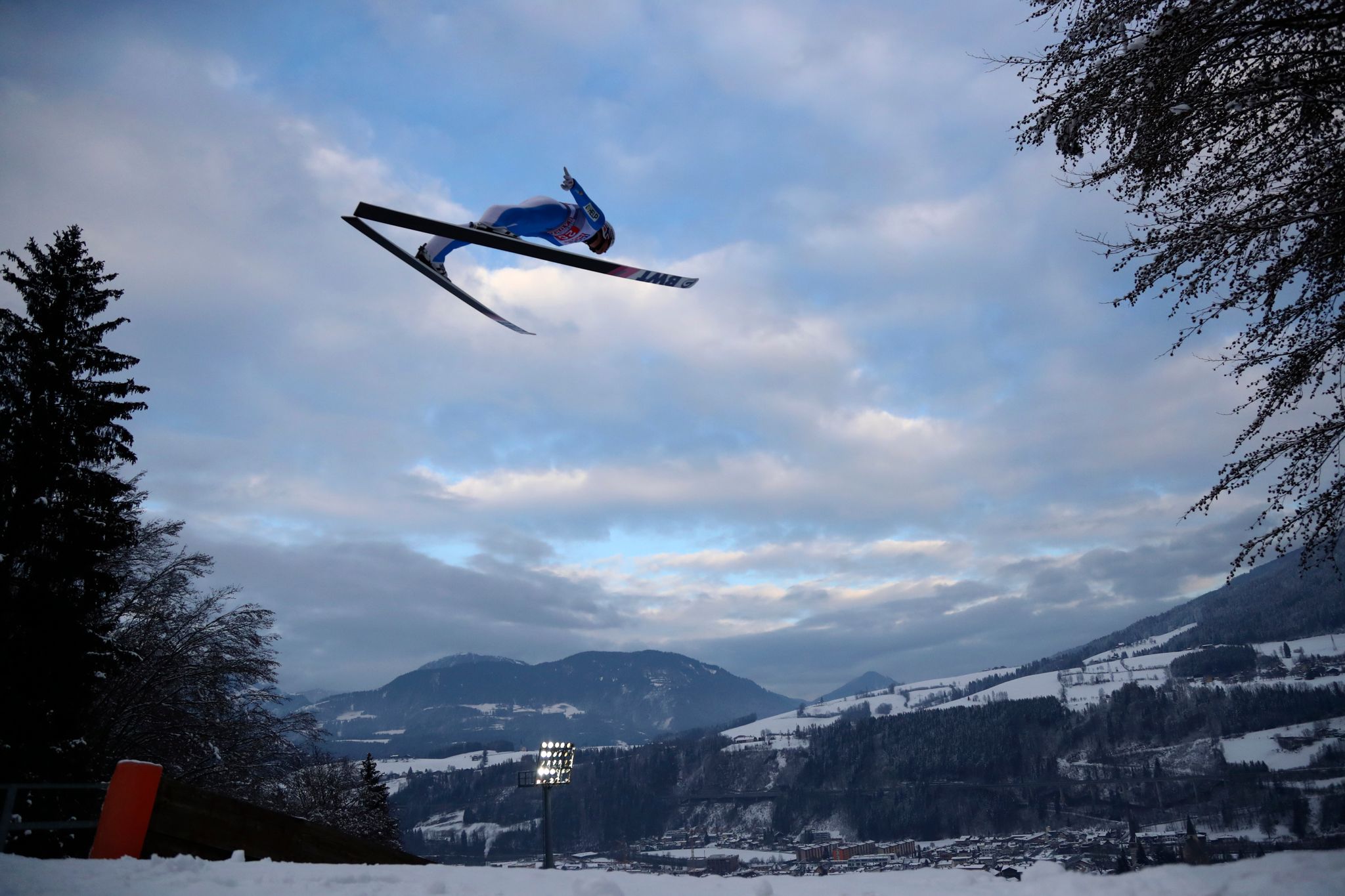 Aftenposten collaborates with VG-sporten. Therefore, as a reader of Aftenposten, you also get articles and services created by VG.
On Thursday afternoon, word came in that Maren Lundby will be in winter jump season. Therefore, she will not be seen at the Beijing Olympics, and consequently Lundby will not defend the Pyeongchang gold in 2018.
Jorunn Sundgot-Borgen, professor at the Norwegian Academy of Sports, has worked for several years with weight problems in sports. She begins by praising Lundby for being open about challenges and for being a "fantastic role model."
– On his behalf, I am glad that he has decided where he will take care of his own health by choosing not to lose weight towards the Olympics, he tells VG, before making an acute diagnosis of the sport of jumping.
– It's a shame that the sport of jumping has gotten so sick. The sport of jumping is one of the extreme sports where body composition is essential for maximum performance. That being as light as possible is a key performance variable in the sport of jumping has contributed to many of our best finishing their careers earlier than they really wanted, Sundgot-Borgen believes.
Johan Remen Evensen is among them. For the former world record holder, "he said the body stopped" in 2012. He no longer managed the struggle to keep the weight down, but he believes that weight is not really a big problem in the sport of jumping.
– I'm probably the first one who maybe should have come out and criticized, because I had a bad time with my body composition. But there is a good limit. I experience that the vast majority of them have no trouble adjusting to the weight rule. Many people choose to be a little lighter and then jump on slightly shorter skis, says Remen Evensen.
Remen Evensen aims for the BMI limit of 21. If you have a lower BMI than that, the length of the skis is cut according to a formula.
– 21 in the BMI is not dangerous and is within what is safe. Being an elite athlete is a small piece of the puzzle, he thinks.
also read
– This shows how good Maren is as a role model.
Sundgot-Borgen is clear that there are still weaknesses in the regulations.
– We have tried to influence regulations internationally for many years, but not until the end. Changes are needed so that not many jumpers choose not to participate or suffer permanent injuries due to low energy intake and eating disorders over the years, he says.
The jumpers' sporting director, Clas Brede Bråthen, believes that the sport of jumping has taken the problem seriously, both internationally and domestically.
– It is a healthier and healthier sport. Maren is a good example of that. Physically, she does not have the most optimal body for ski jumping, but thanks to her hard work and determination, she has still become the most winning Norwegian ski jumper of all time, says Bråthen.
On Sundgot-Borgen's criticism, Bråthen says:
– That someone who is very on the side defends the judgment, it must be at his expense.
also read
Lundby faces the Olympic Games: – A long and demanding process
The national team coach for ski jumpers, Christian Meyer, also does not understand the criticism, telling VG that he would like to welcome Sundgot-Borgen to a talk to talk more about what the teacher thinks is problematic.
Meyer boasts of the plan they have around the national team and believes they have the best system available in Norway.
– That things like that can happen anyway, we know. I have great confidence in the way we set it up and hope we can be so humble that we can learn from this, Meyer says.
– Now the regulation has worked very well over time in jumping. That there will be some cases that will come out a bit, I think we will live it anyway, he thinks.
Clas Brede Bråthen points out that at the top of ski jumping today there are many different body compositions.
– He testifies that although there are extremely strict requirements, something that is in all sports in which you want to win gold, there is the possibility that some different body compositions will be successful. But you have to be willing to try hard, says Bråthen.
Former ski jumper Anders Jacobsen points out that elite sports are rarely super healthy anyway.
– You live completely, completely on the edge if you want to be on top of the world. Then it must be done properly. I think she (Lundby) is tough when she says it like it is, says Jacobsen.
– Are new rules needed to jump?
– I don't think BMI is the problem. The problem is that many people lose weight, even if they use shorter skis. It is the rule that makes it difficult. Being light is still more important than having long skis. You become lighter and have shorter skis, instead of having the maximum weight and maximum ski length. They then have to adjust that board accordingly, so you have to cut your skis a lot more if you lose weight.

www.aftenposten.no