Stig-André Berge is the only active fighter in the last ten to fifteen years that most Norwegians have known. On Saturday afternoon he ended, cried a little, and remembered well a meeting in Beijing 13 years ago.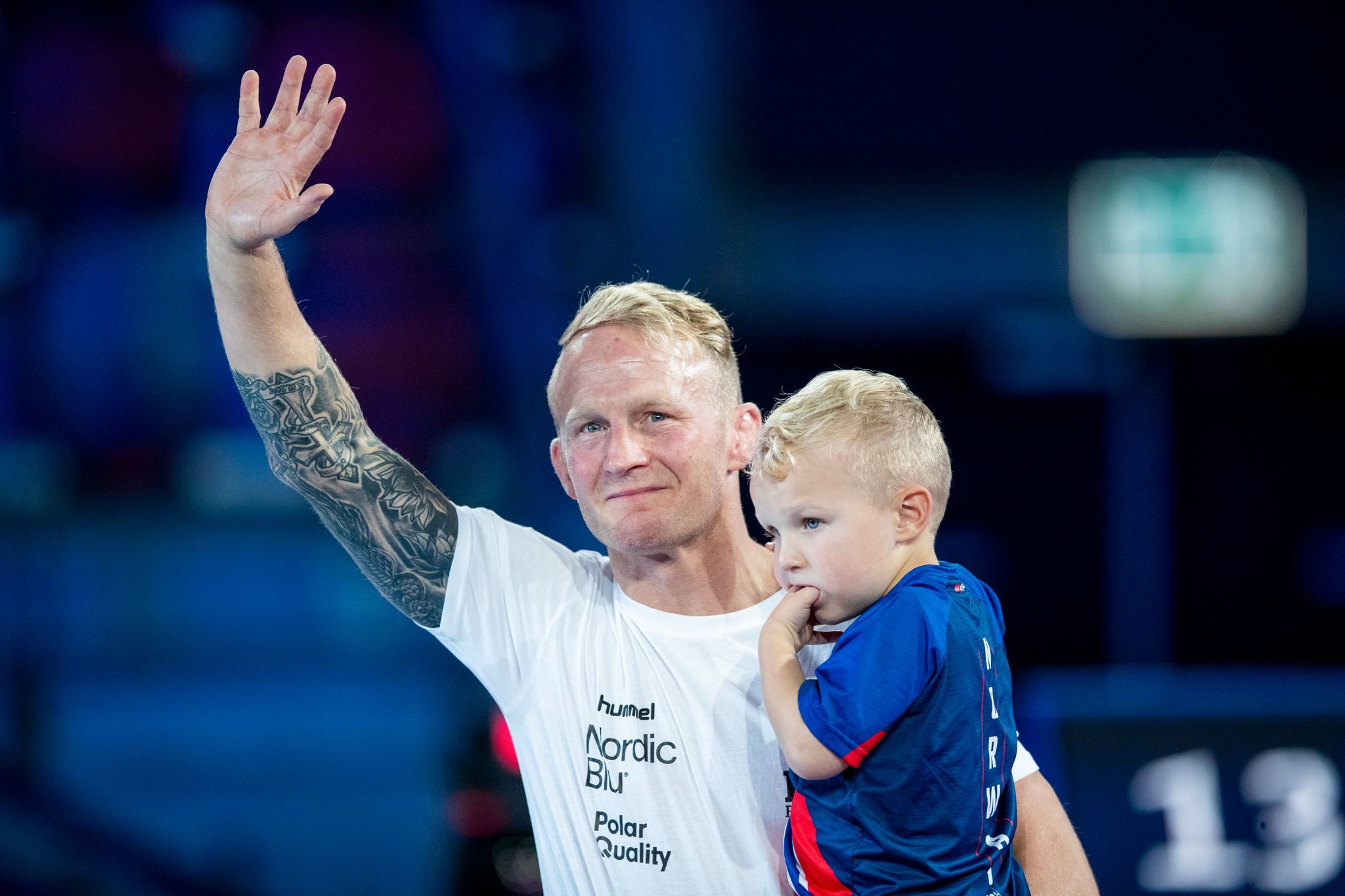 – There will be four new years of bloodshed. I am heading to London in 2012. I am willing to sacrifice whatever has to be sacrificed to win a medal in four years.
Stig-André Berge said this 13 years ago at a wrestling hall in China. In four minutes a dream was shattered. A dream of an Olympic medal.
Little did he know then that he had to sacrifice everything for another eight years before the Olympic medal came. Little did he know then that he would try to get his opponent's head pinched for the last time 13 years later at a World Cup on his own court.
But on Saturday afternoon at 1:00 p.m. it was quite precisely over. Their overlord in the quarterfinals, the Ukrainian Lenur Temirov, was out of the battle for the final. It also meant that all qualifying opportunities and more matches in a 20-year career were over.
– At least one thing is for sure. I will not train on Monday, he later told reporters in Jordal Amfi.
He smiled, but it was often difficult for the 38-year-old to realize that it was all over. The famous lump in his throat was still present.
– This has been my life for 20 years. And now I won't do this again. It's strange. But at the same time it is very good to be able to do it at home and it is good to do it with the national team we have.
Back to beijing
But let's go back to Beijing. It was my first encounter with wrestling as a reporter. Sent to Beijing. On the fight mat is a 25-year-old man from Rødtvet with ambitions. I hesitantly arrived at the area where the journalists are talking to practitioners. The cheeses sweat and disappointment. Most of the journalist's sweat. At Berge's, it was mostly a bit of bitterness, optimism and courage. This was far from the end. Just the beginning.
It is precisely this courage that has kept him on the wrestling mat for 20 years. It never rests, always ready to drink until it turns black and the taste in your mouth is a mixture of blood and vomit.
There was a new Olympics four years later. Made it to the quarterfinals. He went home. He said about the same as after the defeat at the Beijing Olympics.
– There will be four new years of bloodshed.
Finally
He arrived in Rio with the same attitude. Now it was going to happen. He then made it to the quarterfinals, but got a bronze shot when his boss went to the final. This time it is successful.
Stig-André Berge receives tributes from a wild audience at Jordal Amfi after winning his first match. – I would never have won that game without the support of the audience.
February 1Photo: Javad Parsa, NTB
A goal was reached. But it was still four new years of bloodshed. He bet on Tokyo. At 37, he was going to attend his last convention. And then he was going to quit. But the crown came, the Olympics were postponed. He decided to extend it to five years of bloodshed now.
But the training and crown rules did not work optimally. Could not qualify. Then there was a final round with a hard head, throwing and lifting and hard grabs. World Cup at home in Oslo.
But now it's over. End of endless bloodshed. End long periods away from family. Stop setting me hairy goals for the Olympic and World Cup medals.
– Of course it is difficult to publish. I wish I could consistently deliver medals. Then it was five o'clock. But. It was never gold, he says with sadness in his voice.
Goodbye to the audience
On the blue wrestling mat with the yellow ring inside the majestic new Jordal Amphitheater, he stood up and received tributes from the wrestling audience. With his son Nicklas on his arm, he kept the headlights on. The family was there, those who made it possible were there, and a King Harald always interested in sports was present.
– It was crazy. He had been planning it for a while. It was a little good, a little painful. I have not been a favorite to win a medal and I have tried my best to win the medal. The incredible number of those who deserve a thank you today.
You are now ready for a coaching position. Next time, you might be sitting in a chair by the wrestling ring and yelling angry messages to your students.
Training
Wrestling should continue to be central to your life. He will work with the best of the national team together with Fritz Aanes. – I have to train and stay in shape as I will be an athletes coach. According to Fritz's plans, I will also be a sparring partner.
In the future, he will work with young and promising fighters who have a future. He realizes that he himself no longer has it. Not like a switch.
– I will get involved and help you achieve your goals and dreams. But those are no longer my private goals and dreams.

www.aftenposten.no