So far, the club has played on three different local courts this fall.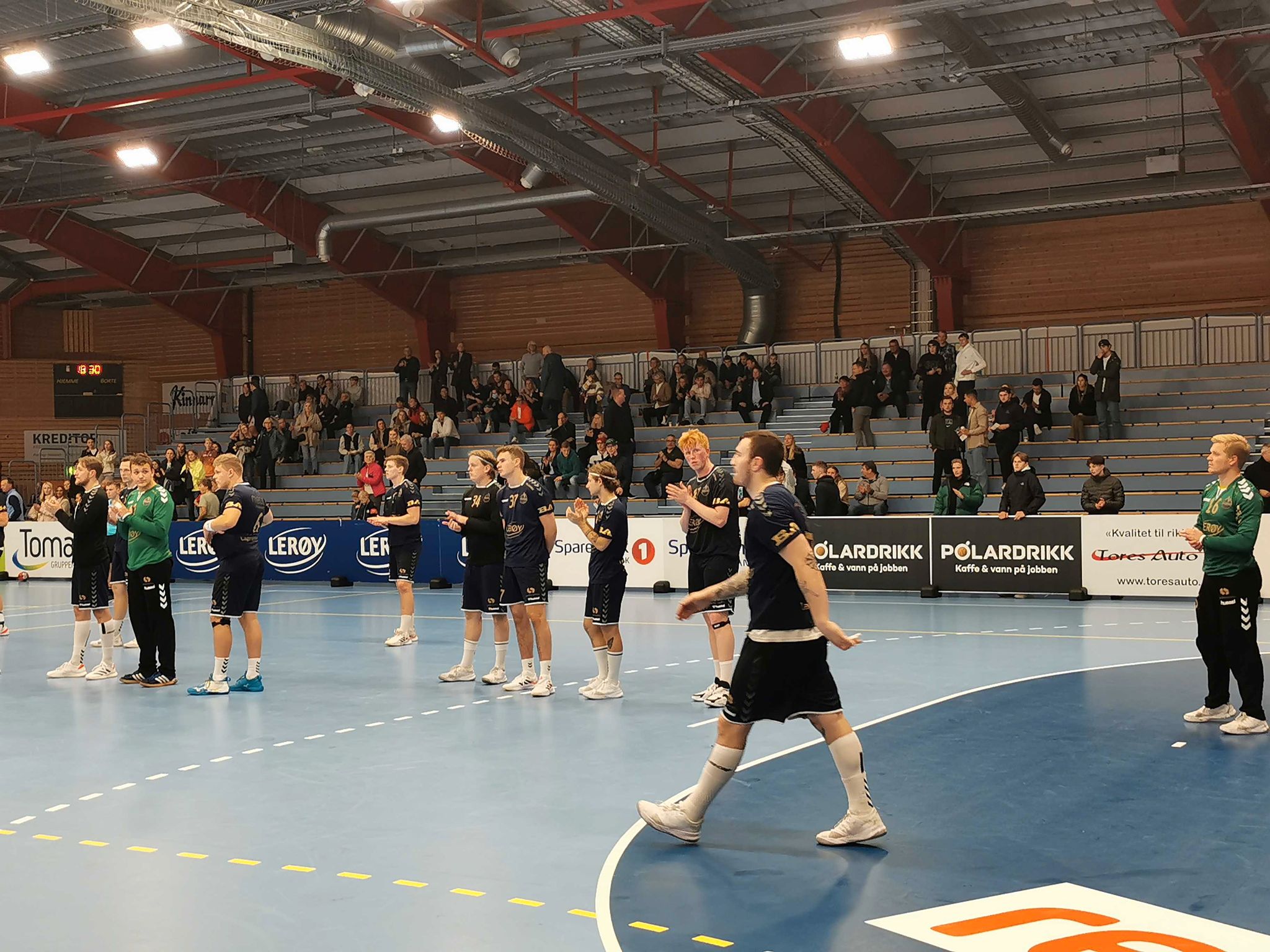 The Bergen Handball semi-final dream slipped in the second half. They got off to a better start, but the game turned into a thriller at Framohallen, a room they would rather not have as their hometown.
– Bergen needs a meeting point, says coach Fredrik Ruud.
Bergen does not have a permanent home. They train and are based in Framohallen, but have played, for example, in Fana Arena and Åsane Arena this season.
– It's just looking at the Brann Stadium and the culture that is hidden there. These meeting points are necessary to build something really good in the long run. There is no question that there is a need, says Ruud.
Hallplaner shipwrecks
For many years it has been planned to build a sports hall in Nymark. A hall that was to function as Brann's winter training hall and home stadium for Bergen Handball (then FyllingenBergens).
After a lot of back and forth, and a lot of frustration that dragged on, Brann and Nymark IL would rather build five outdoor soccer fields.
This autumn, the Bergen Department of Sports has also spoken out on the matter, and has ended up not recommending that the pavilion be built, something licensed in letters mentioned first. The reason was the opposition of both the neighbors and the Nymark and Brann clubs.
The coach says he doesn't want to waste energy on whether switching between different home fields is bad for the club.
– It's probably good to be in one place, but it's also good if you can make a good frame around the exits, says Ruud.
Bergen player Marcus Soltvedt has played for Framohallen for several years. If the facilities can be better in several other places, this is still where I would rather play matches, than for so long.
– Of course we want a new arena to be your club, but we still feel that Framo is our home. This is where the most atmosphere.
Coffee press instead of semi-finals
Bergen went ahead early with an 8-2 lead, but Fjellhammer had no plans to let the home team advance easily.
By seven minutes into the second half, it was 15-15, and teams switched from time to time to keep the lead from there, until Fjellhammer left. In the end, the visiting team won 30-26.
The disappointment was palpable. Bergen player Marcus Soltvedt buried his face in the suit and roared on the parquet when the final signal sounded.
– I'm very disappointed. "It has been a goal to take us to Oslo Spektrum and have a chance to win the cup," says Soltvedt.
Leander Myklebust Seime took the award for best man in Bergen. The award was a press mug instead of a ticket to the semifinals.
"Unfortunately, it helps very little," says Seime.
Bergen has had a somewhat slow start to the season. The team's first league winner arrived last week against Bækkelaget.
– It would have been nice with that semi-final ticket. It was a difficult start to the series, but we are true to our concept. We will keep working and we will not let ourselves be stressed, says Seime.

www.aftenposten.no